The Indiana Climate Change Impacts Assessment (IN CCIA) is overseen by the Purdue Climate Change Research Center's Director and a program coordinator, with input from the IN CCIA Steering Committee. IN CCIA leadership engage stakeholder groups throughout the assessment process, and they coordinate with lead authors for ten technical working groups to guide the development of the IN CCIA reports.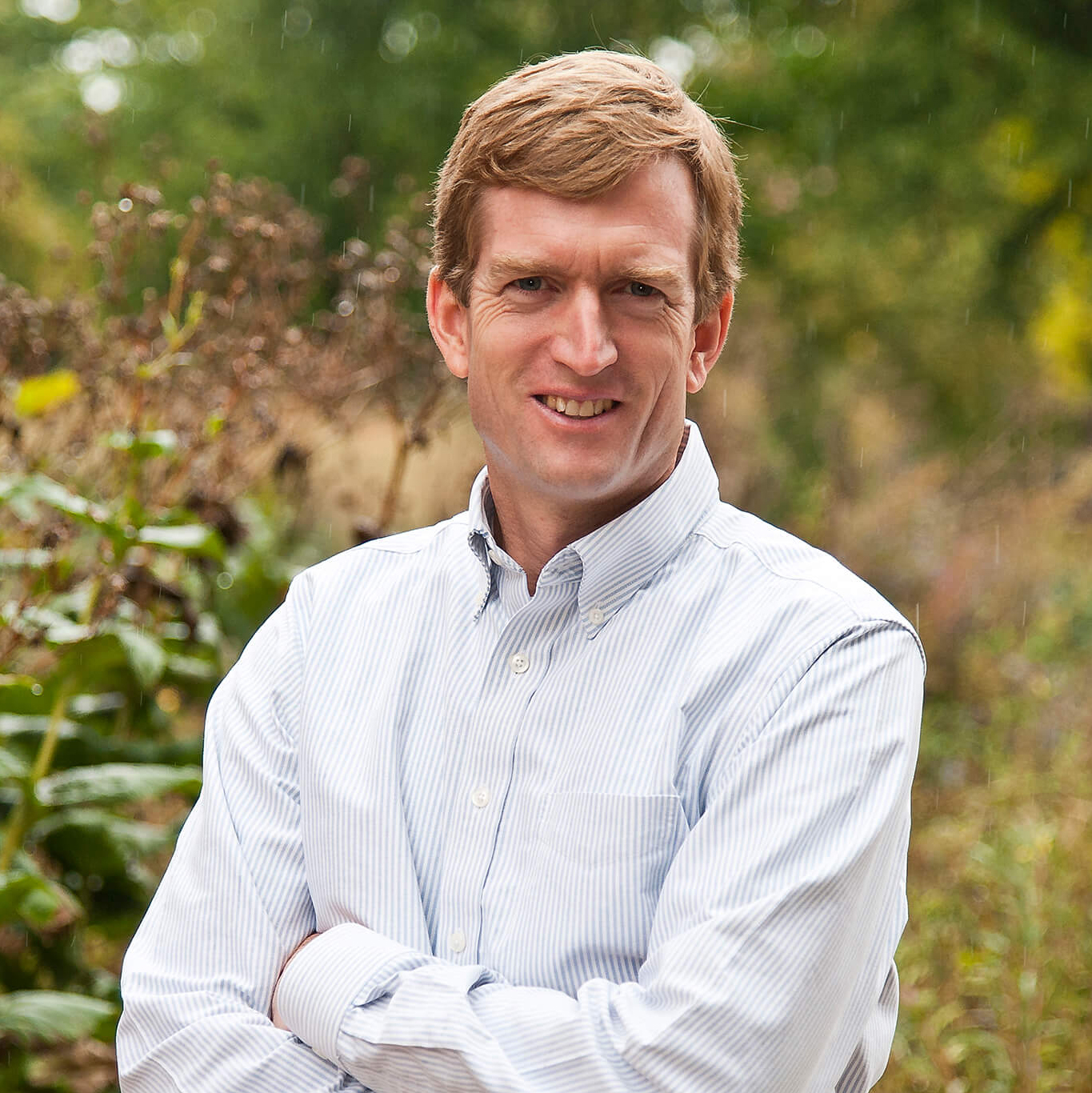 Dr. Jeffrey Dukes is the Director of the Purdue Climate Change Research Center and a Professor of Forestry & Natural Resources and Biological Sciences. He also leads the Indiana Climate Change Impacts Assessment.
Dr. Dukes's research focuses on three themes: understanding how ecosystems respond to climate and atmospheric change, understanding and minimizing the impacts of invasive species on ecosystems, and improving the capacity of ecosystem and Earth system models to accurately represent ecological processes.
Contact
jsdukes@purdue.edu
765.494.5146
Melissa Widhalm is an Operations Manager for the Purdue Climate Change Research Center and the coordinator for the Indiana Climate Change Impacts Assessment.
Ms. Widhalm oversees all aspects of the IN CCIA including public engagement, network building, report development, information dissemination, and strategic planning. She works closely with stakeholders and subject matter experts to ensure the IN CCIA is useful and accessible to decision makers and the public. (View bio)
Contact
mwidhalm@purdue.edu
765.494.8191
The IN CCIA Steering Committee includes experts from a diversity of sectors and topic areas. They provide input on the strategic direction of the IN CCIA and the approaches used to engage Hoosiers in the assessment process. They also contribute subject matter expertise to the assessment reports and provide direct access to various stakeholder groups.
Michael Baldwin, Associate Professor of Earth, Atmospheric and Planetary Science, Purdue University
Keith Cherkauer, Associate Professor of Agricultural and Biological Engineering, Purdue University
Otto Doering, Professor of Agricultural Economics, Purdue University
Rose Filley, Managing Director at the Purdue Climate Change Research Center
Erin Hennes, Assistant Professor of Social Psychology, Purdue University
Daniel Johnson, Associate Professor of Geography, Indiana University-Purdue University Indianapolis
Kathy Luther, Director of Environmental Programs, Northwestern Indiana Regional Planning Commission
Jamie Palmer, Senior Policy Analyst, IU Public Policy Institute
Linda Prokopy, Professor of Natural Resources Social Science, Purdue University
Daniel Vimont, Professor of Atmospheric and Oceanic Sciences, University of Wisconsin-Madison
Each report is being developed in collaboration with a multi-institutional technical working group and with input from stakeholders across the state. The following lists the lead author for each IN CCIA Working Group. A full listing of working group members is available within each group's report.
Agriculture (lead author: Laura Bowling, Purdue University)
Aquatic Ecosystems (lead author: Tomas Hook, Purdue University)
Climate (co-lead authors: Alan Hamlet, Notre Dame; Mike Baldwin, Purdue University)
Energy (lead author: Leigh Raymond, Purdue University)
Forest Ecosystems (co-lead authors: Rich Phillips, Indiana University and Songlin Fei, Purdue University)
Urban Green Infrastructure (co-lead authors: Heather Reynolds, Indiana University and Leslie Brandt, U.S. Forest Service)
Health (lead author: Gabe Filippelli, IUPUI)
Infrastructure (lead author: Alan Hamlet, Notre Dame)
Tourism and Recreation (lead author: Jonathon Day, Purdue University)
Water Resources (lead author: Keith Cherkauer, Purdue University)