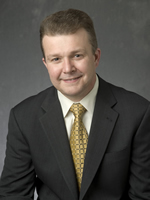 Hopefully, you noticed that last week was 'Purdue Extension Week' in Purdue Today. Extension was featured daily with stories helping the campus community better understand what Extension is; illustrating how we support entrepreneurs; talking about 4-H and healthy living; and other stories describing some of the exciting programs happening in Purdue Extension. If you missed it, see the story below and click on the link to read each day's features. We haven't done enough of this, and my thanks to all involved in helping the entire campus become more familiar with the many ways Purdue Extension makes a difference for our state.
It is an exciting time for Purdue Extension. We recently wrapped up the Hort Congress and the Green Expo, educational events serving more than 2,500 individuals involved in the specialty crops, agritourism, landscape, and turf industries. Later this Spring, we will host our annual Production Agriculture Roundtable, featuring Extension and research programs that serve this sector of Indiana agriculture. Our first Small Farms Conference will be held at the Hendricks County Fairgrounds in Danville, Indiana on March 1-2 (see the story below).  The event promises to provide a great educational experience for this growing sector.
We are excited about the potential for expanded Extension activity with the 'new' Health and Human Science College under the leadership of Dean Chris Ladisch.  Angie Abbot, HHS Program Leader and Assistant Director of Extension, and the Health and Human Science Specialists and Educators have been developing and delivering high impact programs focused on such topics as eating well and disease prevention and management (check out the HHS web-site: http://www.purdue.edu/hhs/extension/default.aspx)
4-H has new and expanded initiatives and programs focused on STEM (science, technology, engineering, and math), and has launched new clubs and programs in urban areas such as East Chicago, Indianapolis, and Fort Wayne, where 4-H has not traditionally been strong. And, the Purdue Center for Regional Development will soon welcome its new director, Dr. Bo Beaulieu. Bo, who will also be a Professor in our Department of Agricultural Economics, is an experienced professional who has been leading the Southern Rural Development Center at Mississippi State University. We look forward to even more high impact activity in the Economic and Community Development area as we deepen our partnership with PCRD. The list could go on and on: 275 county-based Extension Educators and support staff partnered with a dynamic group of Extension Specialists on campus make a lot happen!
As we look for a new Director of Purdue Extension, it is also time for us to look to the future. How do we create even stronger partnerships between Specialists and Educators, with colleges across campus, with universities in other states, and with other community organizations to make an even greater difference in our state and region?  Where does technology fit in levering and complementing the local presence we have in all 92 counties and in helping us reach our audiences more effectively? How do we better engage groups in urban areas and underrepresented stakeholders who have not been a traditional focus of Extension programs? How will we resource Extension to insure that funds are available for the work that needs to be done?  How do we better assess the impact of our activity and our focus to make sure limited public resources are being used at the highest purpose and that our stakeholders have a more complete understanding of what we do and how we help 'transform lives and livelihoods'?
We have four strong candidates interviewing for the position of Associate Dean and Director of Purdue Extension. I hope you will fully engage in the search process so we can bring the right leader on board to build on Extension's exceptional heritage and address the opportunities and challenges in front of us. Thanks to everyone involved in Purdue Extension across the three Colleges—Agriculture, Health and Human Sciences, and Veterinary Medicine—for all you do to make a difference for the people of our state.
All the best,

---