Colleagues,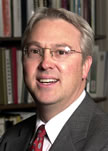 It has been a good month for Purdue Agriculture! I'm delighted that Dr. Charles Hibberd has accepted our offer to become the next Associate Dean of Agriculture, Director of the Cooperative Extension Service and Associate Vice Provost for Engagement. Chuck's combination of leadership, Extension and research experience makes him ideally suited to lead one of the nation's preeminent Extension programs, and we look forward to welcoming him to the Purdue Agriculture leadership team in November. My thanks go to the search committee and all of the Purdue Agriculture faculty, staff, educators and stakeholders who participated in the search process.
Last week came the news that Purdue Ag alum Chuck Conner was named Acting Secretary of Agriculture. He becomes the fourth Agriculture alum to serve in that capacity, and another illustration of how our emphasis on leadership development in our students has an impact far beyond Purdue.
The Purdue Agriculture presence was strong at the Ohio State Farm Science Review last week. More than 40 people participated by creating exhibits, giving presentations, and coordinating alumni reunions, to name just a few. Our Extension specialists had good attendance at their seminars, including a few that were standing room only and three-deep in line! Thanks to Danica Kirkpatrick for her work in coordinating this event and to everyone who gave their time and effort to represent Purdue Agriculture.
Cheers,
Randy
News around Purdue Agriculture
Purdue Ag welcomes new Extension Director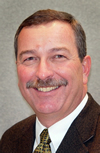 Charles Hibberd has been named as the next director of the Purdue University Cooperative Extension Service and associate dean of Purdue Agriculture. Hibberd, currently district director of the Panhandle Research and Extension Center and Panhandle Extension District for the University of Nebraska-Lincoln, will assume his Purdue post in early November. At Nebraska he has been responsible for research and Extension activities at four research locations and 12 county offices. Full story: http://news.uns.purdue.edu/x/2007b/070913WoodsonExtdir.html
Purdue Agriculture alum new acting head of USDA
<![if !vml]> <![endif]>

Purdue University agricultural alumnus Chuck Conner, who was named Sept. 20 as acting head of the U.S. Department of Agriculture, is known by Purdue officials as a determined individual who has spent many years in Washington, D.C., serving the Midwest.
Full story: http://news.uns.purdue.edu/x/2007b/070920WoodsonConner.html
Purdue takes another step in using biofuel at power plant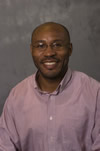 Researchers led by Klein Ileleji, assistant professor of agricultural and biological engineering, helped Purdue another step this month toward using an alternative fuel at its power plant by moving switchgrass from a university farm to the Wade Utility Plant for storage. Switchgrass grown on six acres at the Throckmorton-Purdue Agricultural Center in southern Tippecanoe County was moved to the Wade Utility Plant, which supplies electricity, steam and chilled water to Purdue University.
Full story: http://news.uns.purdue.edu/x/2007b/070914IleljiSwitchgrass.html
Researchers named to Millionaires' Club
Purdue Agriculture faculty who received sponsored research awards of $1 million or more during 2006-2007 will be honored at a presentation on Friday, September 28. Click here for a complete list of 2006-07 Millionaires' Club honorees: http://www.agriculture.purdue.edu/in_focus/2007/September2007/MillionairesClubstory.htm
Animal Sciences honors six distinguished alumni
The Department of Animal Sciences will present six individuals with the 2007 Distinguished Animal Sciences Alumni Awards on October 26. "These six alumni have made significant contributions to their profession," says department head Alan Grant. "Recognizing each provides an opportunity for our students to learn how alumni have led successful careers. We look forward to honoring these alumni for their outstanding achievements." The award honors those who have demonstrated excellence in industry, academia or governmental service.
Full story: http://news.uns.purdue.edu/x/2007b/070831DelksAlum.html
Extension staff shine at ESP conference
Charleston, South Carolina was the site of the 2007 national conference of Epsilon Sigma Phi, the Extension professionals organization. Purdue Extension staff were present to help honor Dave Petritz, who received the ESP Ruby Distinguished Service Award, and Dan Stewart, who received Distinguished Service Recognition.
Purdue Extension to sponsor walks to promote Hoosier fitness
As a way to encourage Indiana residents to get in shape and focus on the importance of healthy living, 39 counties will host Walks Across Indiana. The project, co-sponsored by Purdue University Cooperative Extension Service, is part of the INShape Indiana initiative. Full story: http://news.uns.purdue.edu/x/2007b/070921ZotzWalk.html

Program aims to strengthen state's rural communities
<![if !vml]> <![endif]> Indiana's rural areas are as rich in potential as they are in open spaces, and a new program sponsored by Purdue University's Center for Regional Development, Purdue Extension and five other organizations hopes to tap into those assets. Full story: http://news.uns.purdue.edu/x/2007b/070918CordesIHTC.html
OAP awards deadlines
Information on awards available to Agriculture students and faculty, along with submission deadlines for each award, are posted on the OAP web site. Check to make sure you don't miss them! http://www.agriculture.purdue.edu/oap/Awards.asp
Purdue University Multicultural and Gender Forums have been scheduled for 2007. All faculty and staff who have not yet attended are encouraged to do so. You must have attended a Multicultural forum in order to attend a Gender forum.
Schedule: http://www.science.purdue.edu/DiversityForums/dates.html
September 27: Dean's Brown Bag Seminar on Promotion and Tenure. Deans Auditorium, Pfendler Hall, 12:00 Noon.
October 1: Employer Panel Discussion. Contact Kelly Douglas at 494-3150, ksdougla@purdue.edu for more information
October 2: Career Fair. Contact Kelly Douglas at 494-3150, ksdougla@purdue.edu for more information
October 14: College of Agriculture Scholarship Banquet. Contact Kelly Douglas at 494-3150, ksdougla@purdue.edu for more information
October 19: College of Agriculture Dean's Advisory Council Meeting. Contact Dinah McClure at 494-9505 for more information.
October 27: Purdue Homecoming. Agriculture Alumni reunite on campus for food and fun prior to the football game versus Northwestern. Contact Donya Lester at 494-8593 for more information about College of Agriculture Alumni activities. Contact Barry Delks at 496-7234 for more information about Animal Sciences Alumni, Genetics Graduate Student and postdoc reunions.
October 31: Dedication of the Beck Agricultural Center.
November 14: PCARET State Conference. Contact Teresa Rogers at 494-8489 for more information.
November 16-17: Agronomy Centennial Celebration at the Beck Center, ACRE, & PMU Ballrooms. Contact Kelly Delp at 494-6586 for more information.