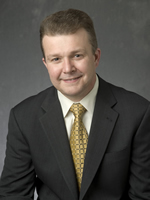 Every week good things happen in the College of Agriculture, but some weeks are especially packed with great news about our faculty, staff, and students; high impact programs; activities that are terrific examples of our land-grant mission; and are in general just more eventful than other weeks.The last seven days certainly qualify as 'packed' and 'eventful'…
Monday, September 9 – Dr. Lori Hoagland (Department of Horticulture and Landscape Architecture), her graduate students, and staff at the Miegs Farm (one of our Purdue Ag Centers) conducted the Vegetable Crops Research Twilight Tour. There was much research to share on organic and specialty crops – and the attendees (several of them Master Gardeners) just kept asking questions!
Tuesday, September 10 – The Department of Agricultural and Biological Engineering was ranked the number one undergraduate program in the U.S. by U.S. News and World Report for the third consecutive year. The graduate program has been ranked number one for five consecutive years. Congratulations to the ABE faculty, staff, and students!
Wednesday, September 11 – We hosted 102 donors and 119 student scholarship recipients at our third annual College of Agriculture Scholarship Banquet. This exceptional evening gives donors the chance to connect with the student they are 'sponsoring'. Associate Dean Marcos Fernandez and Director of Advancement Eric Putman and their teams put on a great show! The highlight for me were the comments by Purdue Food Science senior Molly McKneight, Purdue's first-ever Truman Scholar finalist. While Molly is currently finishing up her BS in food science, she is also starting an MS program in plant breeding and genetics in the Department of Agronomy. 
Thursday, September 12 – President Daniels announced the $20+ million 'Purdue Moves' Plant Sciences investment in our College. New faculty in plant biology, lab and facility upgrades, some new space and equipment at ACRE, staff support, and support for recruiting and training leaders in the plant sciences – this is a very, very special investment in our College. For me, the opportunities this investment will enable for connecting across our College, across campus, and with external partners are most exciting. As if this weren't enough for a Thursday, we also celebrated the $1.5 million Land O' Lakes Chair in Food and Agribusiness (Dr. Alan Gray) with a visit and seminar by Land O' Lakes CEO Chris Policinski.
Friday, September 13 – I spent time with potential donors for the new Ag and Life Sciences Building (also known to us as the Animal Sciences Building). The university has made funds available for us to use as a matching investment, which will provide our donors with a big incentive as we put together the funding for this critical project. Also that day, I attended the Economic Club of Indiana luncheon in Indianapolis, where President Daniels talked about Purdue Moves to about a thousand business leaders from our state. It was great to hear our College and the Purdue Moves Plant Sciences investment highlighted with this group of business leaders.
Saturday, September 14 – We hosted donors and prospective donors on campus for the Notre Dame game…and it was a game! 
Monday, September 16 – Dr. Cale Bigelow (Agronomy), the 2013 Kohls Outstanding Teaching Award winner, gave an excellent presentation on reaching today's students inside (and outside) the classroom. Cale's presentation was an inspiring reminder of just how important and fundamental our teaching mission is, and it was a call for us to dig more deeply into what it means to be a great teacher, given changes in our students and changes in technology.
The people of Purdue Agriculture do some amazing things with amazing regularity.  Teaching, Research, Extension—or Learning, Discovery, Engagement (your choice)—all the elements of our land-grant mission were on display over the last seven days. 
For me, last week also highlighted a few of the important questions and opportunities we have in front of us. How do we effectively serve the clientele represented by Lori's audience at the Meigs Farm? What else can we do to help make a Purdue Agriculture education both impactful and more affordable for our students? How can we work with industry and donors to make sure our faculty, staff and students have the resources they need to realize their full potential here? And, very importantly, how do we fully leverage the University investment in the plant sciences to put Purdue Agriculture on a different plane in this important area? I'm looking forward to working with each of you to find innovative answers to these, and other, important questions about our future.
Thanks to all of you for an inspiring week!
All the best,

---