ABOUT THE E.G.G. PROGRAM
In 2017, Dr. Elizabeth Karcher was awarded a grant by the USDA and U.S. Poultry & Egg Association to develop and distribute the High School E.G.G. curriculum. An additional award in 2019 from the Purdue University College of Agriculture PK-12 Council allowed for the development of the Elementary E.G.G. curriculum.
Midwest Egg Production: Iowa, Indiana and Ohio comprise the top three egg-producing states. In 2017, there were 318 million laying hens in the United States and 37 percent of those were located in those three states. The Indiana poultry industry is ranked third in the United States for table egg production and is a large contributor to the state's economy.
STEM-based Online Modules: The E.G.G. program was developed to introduce elementary and high school students to the table egg industry. This is accomplished through STEM-integrated online modules focused on animal welfare and management practices, hen anatomy and physiology, food safety, product development, and technology.

While the modules build off of each other and are designed to be completed in order, they can be used independently of each other. Based in instructional learning theories, each module contains a mixture of content, including interactive texts and diagrams, character dialogue, video and animation. These program features were selected to maximize student engagement and interest in the program's material.
E.G.G. TEAM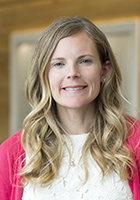 Dr. Elizabeth Karcher
Department of Animal Sciences
Associate Professor
Since 2008, Dr. Karcher has formally taught over 1,900 students in over 46 course offerings. Dr. Karcher has taught a variety of courses, including mammary physiology, animal health, and introduction to animal agriculture. Karcher's research in learning focuses on the development of innovative experiential learning platforms to enhance student learning and develop intercultural competencies in undergraduate animal sciences curricula. She has received numerous teaching awards at the college, university, and national level. Examples include the Purdue University Exceptional Early Career Teaching Award, Purdue University PK-12 Emerging Faculty Impact Award, NACTA Teacher Scholar Award, American Dairy Science Association Purina Animal Nutrition Teaching Award, and the NACTA Teacher Fellow Award.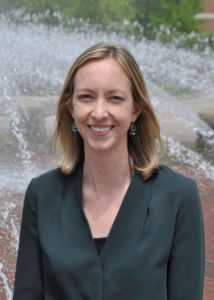 Dr. Marisa Erasmus
Department of Animal Sciences
Assistant Professor
Marisa Erasmus received her bachelor's of science and master's of science from the University of Guelph in Canada and her Ph.D. from Michigan State University. Before starting her career at Purdue University, Marisa worked on a commercial turkey farm and for the Ontario Ministry of Agriculture and Rural Affairs. Since then, her applied research has focused on developing animal-based measures of welfare for chickens, turkeys and ducks and examining the effects of environmental and management factors on poultry welfare. In addition to her involvement with the commercial poultry industry, Marisa's extension and outreach activities are aimed at developing training and educational materials for people of all ages.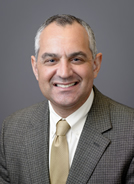 Dr. Neil Knobloch
Department of Agriculture Sciences Education and Communication
Professor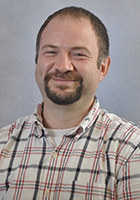 Dr. Darrin Karcher
Department of Animal Sciences
Associate Professor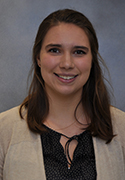 Danielle Marks
Danielle Marks is originally from Indianapolis, Indiana and first attended Purdue University for her undergraduate degree in Agriculture Education with a minor in Animal Sciences. After earning her license to teach secondary agriculture and life sciences in Indiana she continued her education in an animal sciences master's program under Dr. Liz Karcher. She conducted research on improving student interest (based in self-determination theory) and agricultural literacy for undergraduates and elementary school students. Her thesis research focused on the development and implementation of elementary integrated STEM-curriculum in context of the egg industry. The Elementary E.G.G. Program curriculum consists of online modules, simulation game, interactive notebook, and team project. The program was piloted in the Fall 2019 and helped increase student agricultural literacy and interest in poultry sciences while supporting 4th and 5th grade academic standards.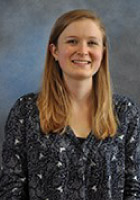 MaryGrace Erickson
MaryGrace Erickson grew up raising dairy goats and poultry on a small farm in Indiana. She received a bachelor's degree from Purdue University in Animal Sciences in 2017 and completed a master's degree in Dr. Liz Karcher's lab in 2019. She is currently pursuing a doctoral degree in Dairy Science at the University of Wisconsin—Madison. Her research interests center on the development of critical constructivist animal science teaching modalities and assessment methods.
ACKNOWLEDGEMENTS/CONTRIBUTORS
Funding for the High School EGG Curriculum provided by the United States Department of Agriculture, National Institute of Food and Agriculture, Secondary Education, Two-Year Postsecondary Education, and AGriculture in the K-12 Classroom Challenge Grant (SPECA).
Funding for the High School EGG Curriculum provided by U.S. Poultry & Egg Association.

Funding for the Elementary EGG Curriculum provided by Purdue University College of Agriculture PK-12 Council's Emerging Faculty Impact Award.

Purdue University Envision Center assisted in developing both Elementary EGG and High School EGG simulation games.
Kristyna Meyers assisted in the technical development of modules for both Elementary EGG and High School EGG Curriculums.