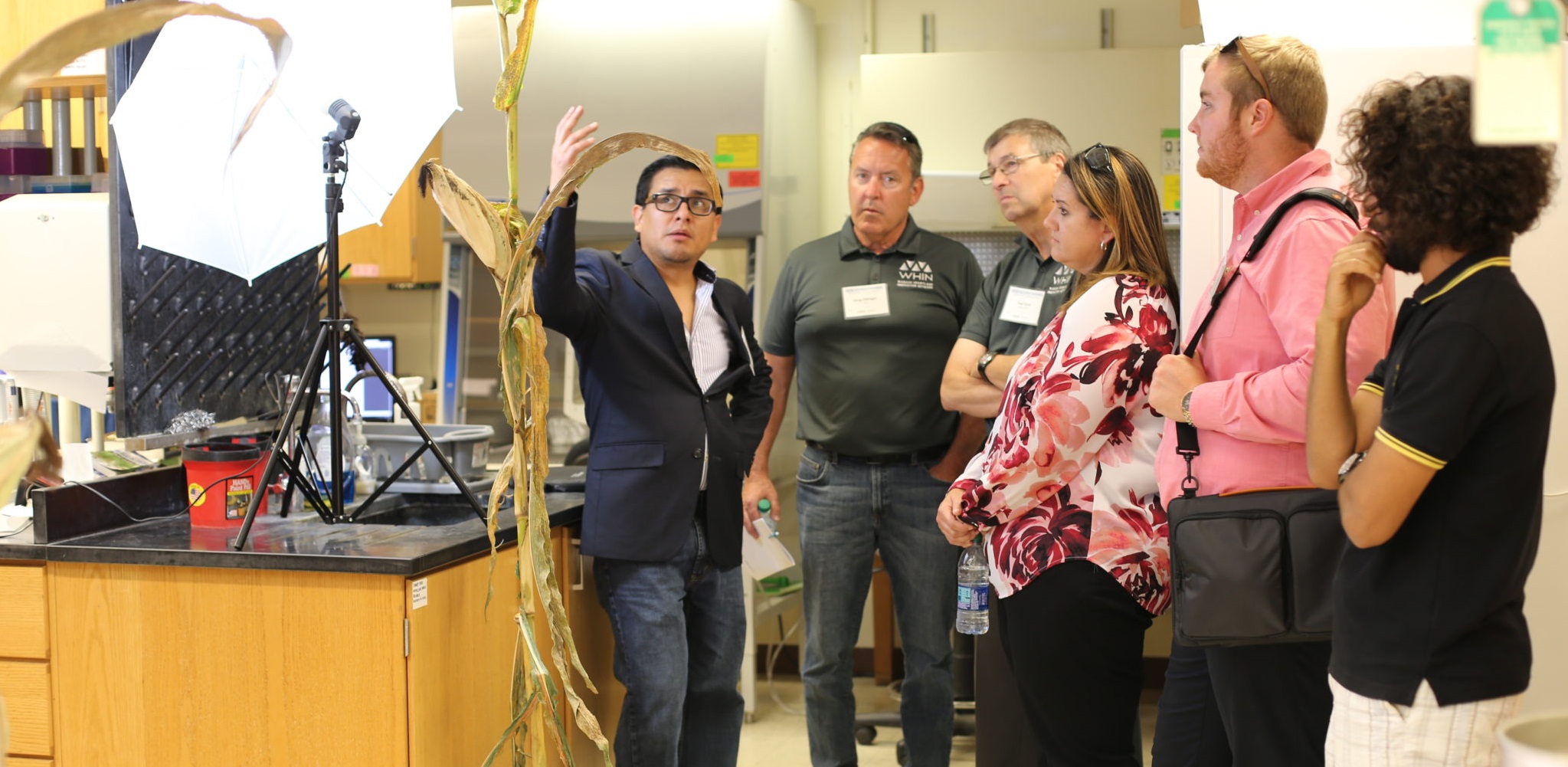 Engagement and Service
Webinar-Zamorano
Dr. Christian Cruz on Tar Spot
Phenome Force Workshop
Dr. Chongyuan Zhang on "Crop trait phenotyping in plant breeding programs using UAS and feature extraction pipeline".
M.S.c. Exit Seminar
Ph.D. Student Mariela Fernandez-Campos on "Epidemiological criteria and Deep convolutional Neural Networks for efficient selection of cultivar against the Wheat Blast disease".
Plant Health 2021 - The American Phytopathological Society Annual Meeting
Dr. Christian Cruz on "The future of plant disease surveillance".
Borlaug Global Rust Initiative
Dr. Christian Cruz on "Wheat Blast - Epidemiological Lessons from South America".
BPP Seminar - Dr. Katie Gold
PLANT DISEASE SENSING: STUDYING PLANT-MICROBE INTERACTIONS AT SCALE
College of Agriculture and Life Sciences, Cornell University
BPP Seminar: Dr. Lawrence Madden
THE COST OF PLANT DISEASE PREDICTION: A CASE STUDY WITH FUSARIUM HEAD BLIGHT OF WHEAT.
Sociedad en Tiempos de Plaga_Español
Dr. Christian Cruz-Purdue University

Purdue Experts on COVID-19

English and Spanish Version | 
Please visit Purdue's
website
for more expert videos.