Lab News
August 2023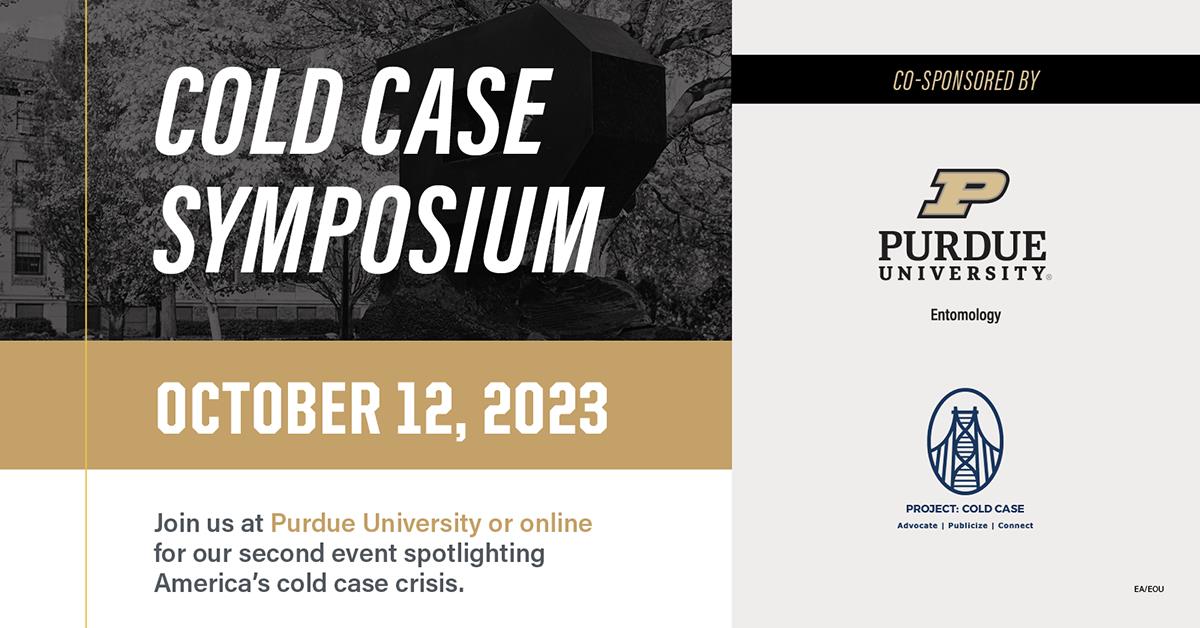 We invite you to join us again for the Cold Case Symposium on October 12, 2023 at Purdue University to learn from experts and leave with action to support the families seeking answers in unsolved cases.
By joining us at the Cold Case Symposium 2023, you're not just enhancing your own skills—you're using the power of collective impact to align resources and mobilize support for unsolved cases. 
This year Dr. Krystal R. Hans in conjunction with Ryan Backmann (Project: Cold Case), will bring you the opportunity to:
🔬 Unleash New Techniques: Immerse yourself in sessions designed to equip you with best practices in forensic demonstrations and techniques to sharpen your skills and discover fresh approaches to analyzing evidence.
💡 Gain Insights from Experts: Thoughtful discussions with seasoned investigators, forensic scientists, legal professionals, families and compassionate victim advocates. Explore best practices, navigate ethical dilemmas, and gain a comprehensive perspective on cold case investigations.
🌐 Explore Digital Advancements: The latest breakthroughs in DNA analysis and digital forensics are being used to bring justice. Learn how to leverage these innovative tools for cold cases that were once deemed unsolvable.
🤝 Forge Lasting Connections: Collaborate with a diverse community of experts—some in professional training, others in lived experience as family advocates of the murdered and missing to expand your network and strengthen your resolve in seeking justice for families who are looking for resolution.
This event is offered in-person and online. To secure your spot, we recommend registering early as space is limited. Join us in making a positive impact together.
Join us for real stories, real support and real resources.
July 2023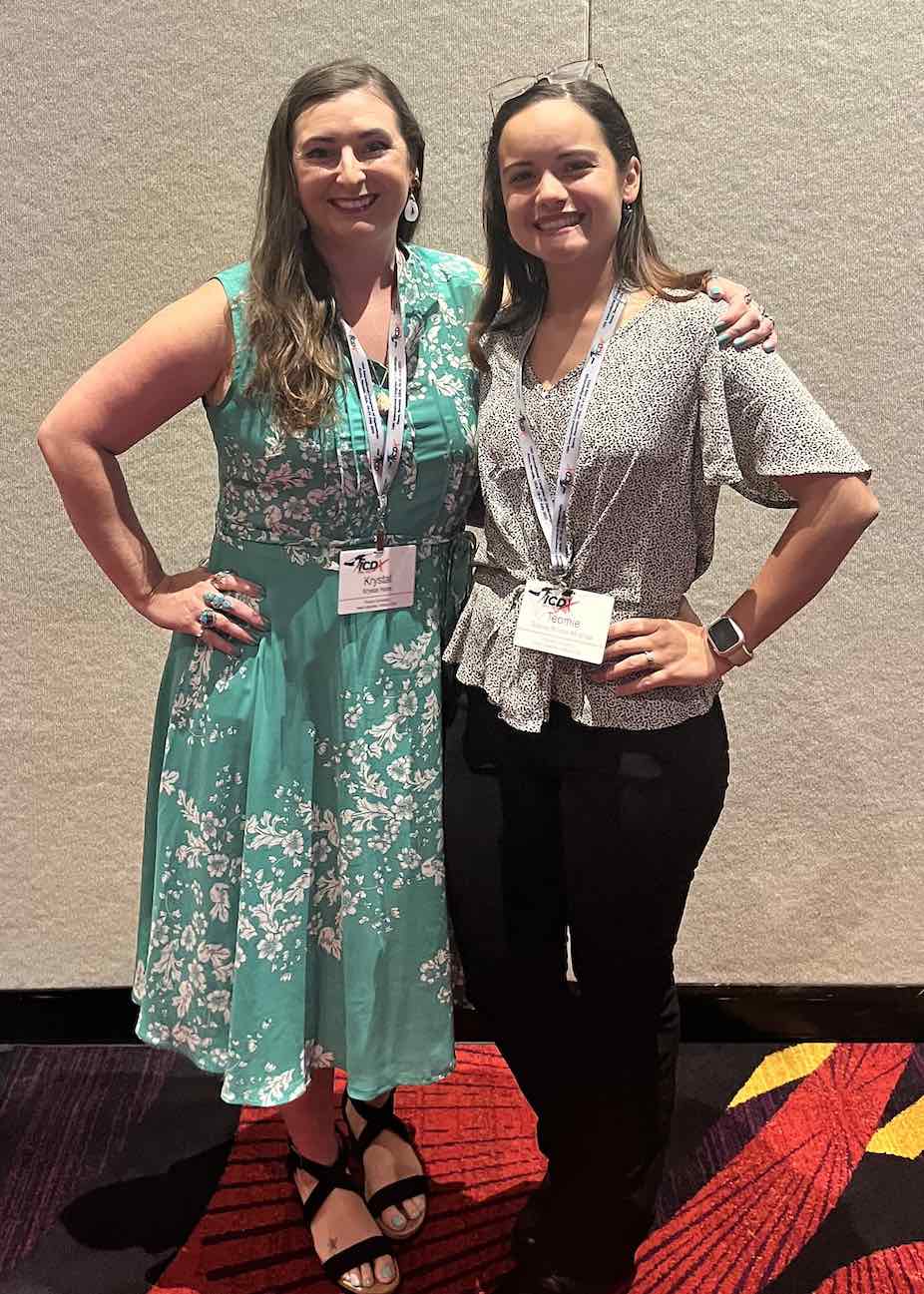 Dr. Hans and Teomie attended and presented at the International Congress of Dipterology conference in Reno, Nevada.
June 2023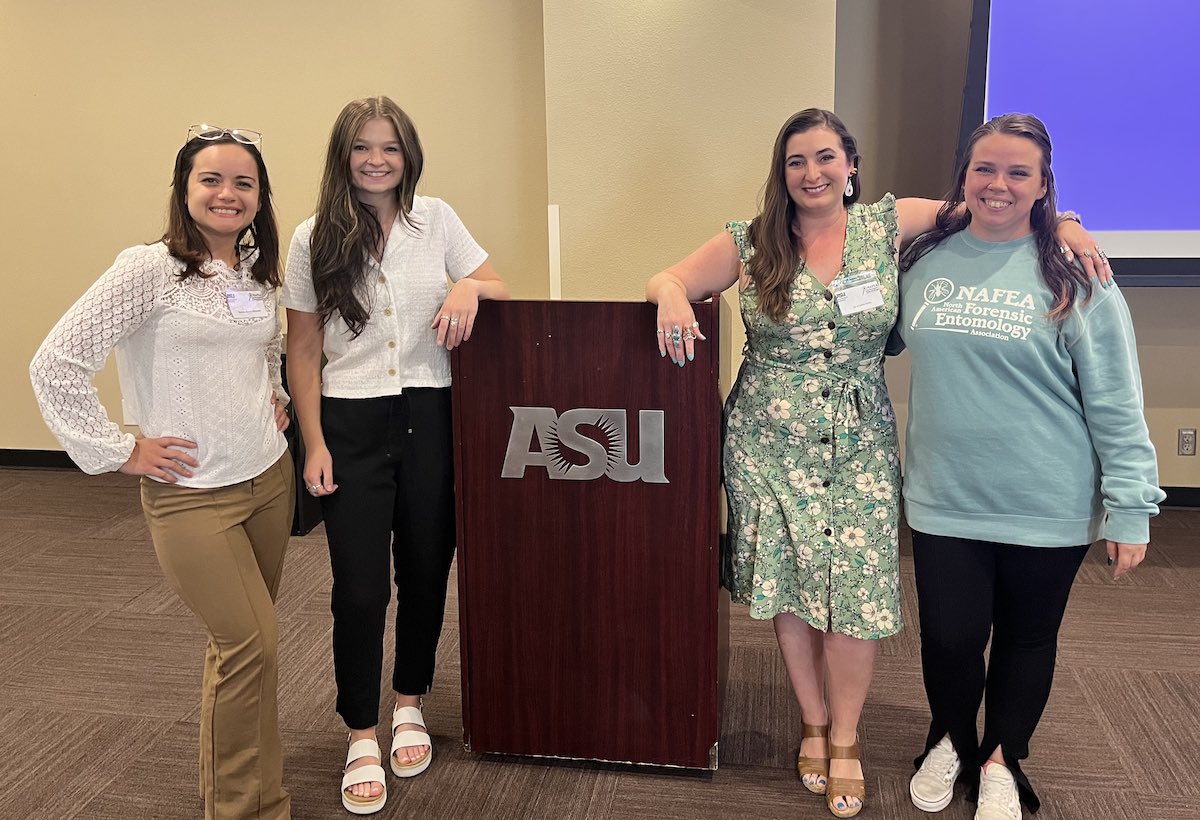 The Hans Lab at NAFEA (left to right): Teomie Rivera-Miranda, Vanessa Cooper, Dr. Krystal Hans and Kelly Bagsby, presented their research at the North American Forensic Entomology Association Conference at Arizona State University. Vanessa Cooper won an award for Best Masters Student Presentation.
April 2023
The Hans Lab participated in Bug Bowl 2023, with forensic entomology activities for the community. Our lab provided information about forensic entomology, a treasure hunt for forensic insects, observation stations of the blow fly life cycle and maggot art!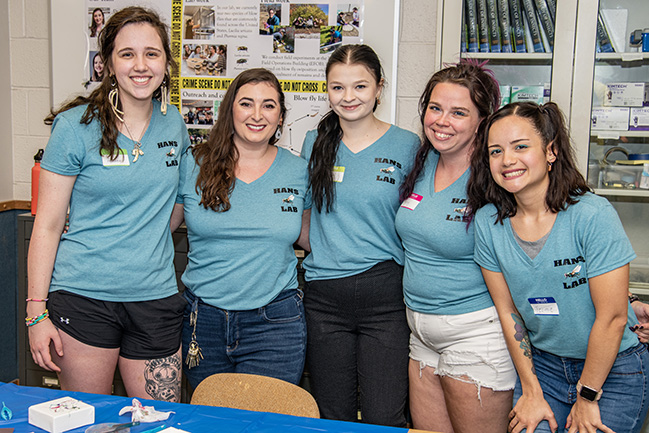 Pictured above from left to right: Aubrey Williams, Dr. Hans, Vanessa Cooper, Kelly Bagsby, Teomie Rivera-Miranda. Pictured below: maggot art!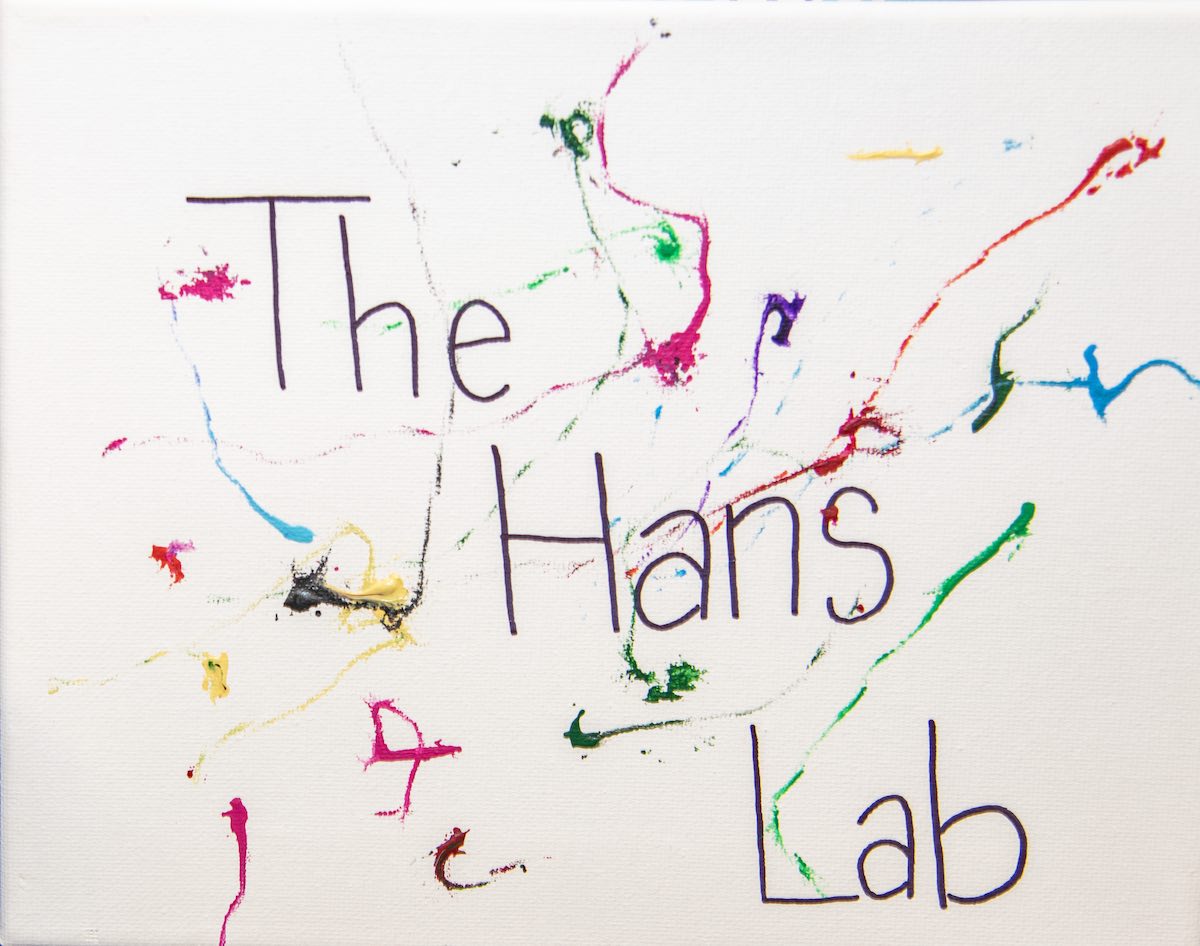 Aubrey Williams presented her undergraduate research at the Purdue Undergraduate Research Conference. Her poster discussed her work with concrete encasement and decomposition.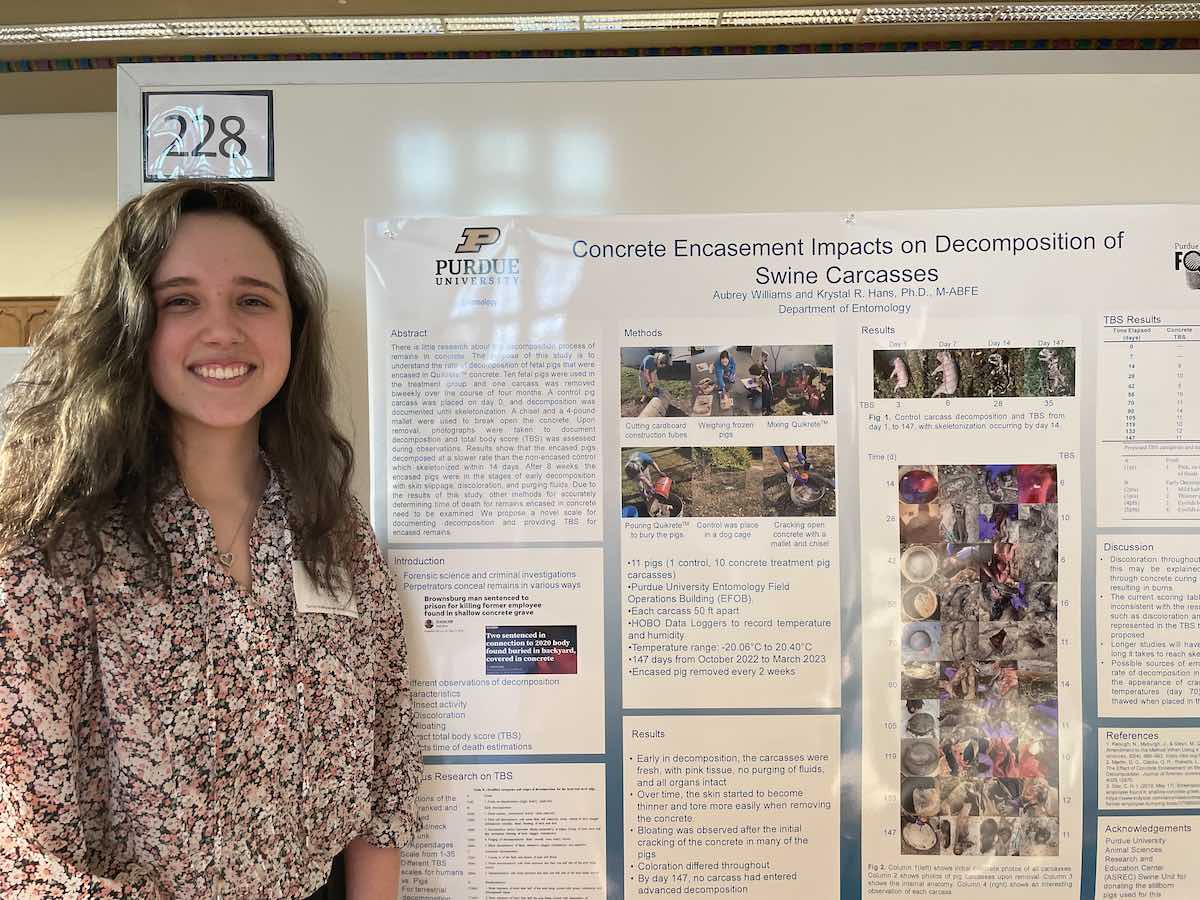 November 2022
Dr. Krystal Hans received the Richard L. Kohl's Outstanding Early Career Teaching Award from the College of Agriculture. Pictured below is Dean Karen Plaut (left), Dr. Hans (center), and Associate Dean Dr. Christine Wilson (right).
August 2022
Kelly Bagsby defended her master's thesis and graduated from the University of Florida. Congratulations Kellly on your achievement! 
June 2022
Students from the Hans Lab, Summer Brantley, Kelly Bagsby, Vanessa Cooper, and Teomie Rivera-Miranda, presented their research at the North American Forensic Entomology Association Conference in New Jersey.
The students each gave a fantastic presentation and Kelly Bagsby won the Best Presentation (Master's Level) Award!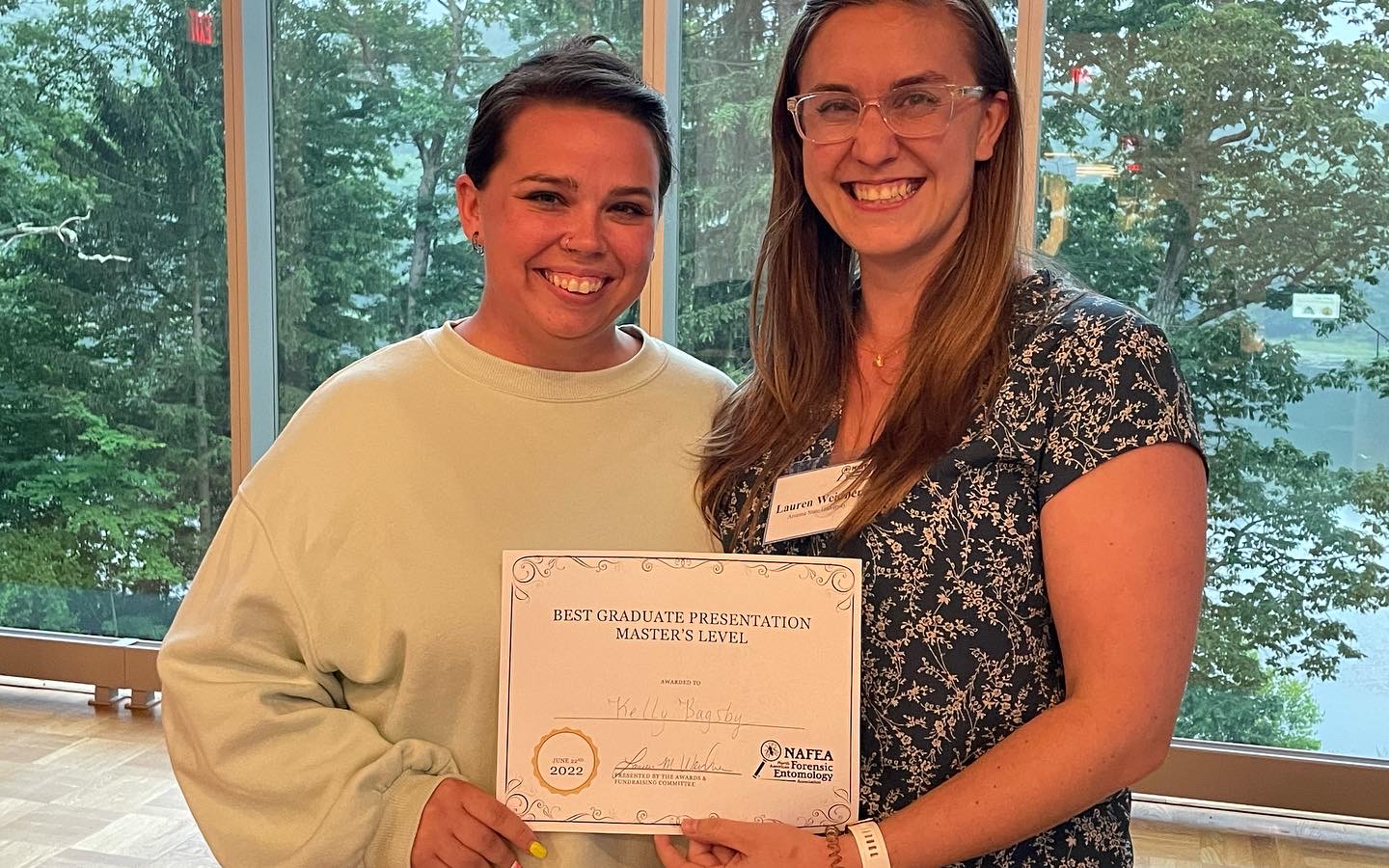 May 2022
Congratulations to Teomie Rivera and Vanessa Cooper for receiving travel awards from NAFEA (North American Forensic Entomology Association)!

Congratulations to all Purdue 2022 graduates, especially our students Summer Brantley, Ashley Brazaeu and Autumn Greer!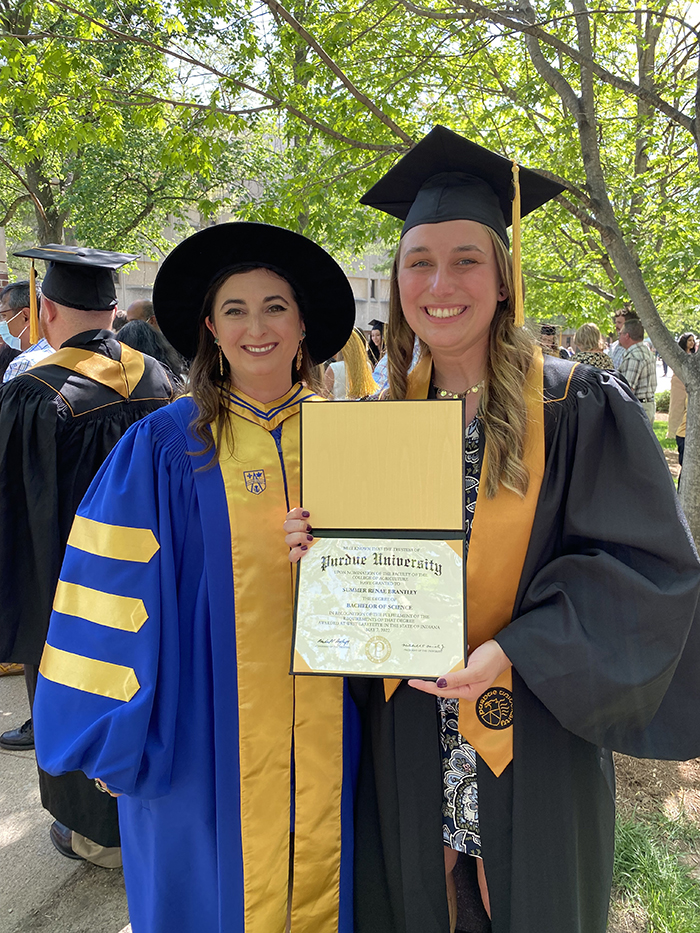 April 2022
Congratulations to Teomie Rivera for receiving the Elanco Animal Health Graduate Endowment Award!
February 2022
Collaborations with
Uncovered
: Dr. Hans and Rachael Rosset presented about student involvement in cold case investigations at the American Academy of Forensic Science in Seattle! Their talk was titled
Integrating Cold Case Investigations in Forensic Science Education: Student Engagement in Research, Information Literacy and Data Visualization
.
January 2022
Dr. Hans was selected for the Societal Impact Fellows Program, offered through the Office of Engagement at Purdue.
November 2021
Dr. Hans was selected for the Early Career Recognition Symposium at the Entomological Society of America conference in Denver. She presented her research in forensic entomology and student learning in a presentation titled CSI (Cultivating Scientific Inquiry): Teaching and Research in Forensic Entomology.