The Internet is ubiquitous in our daily lives, but you're probably also using the Internet of Things — whether you know it or not. The Internet of Things (IoT) is an informal name for the network of devices connected to the Internet. Equipped with embedded sensors, these devices collect and exchange information over the network and can often be controlled remotely. Your cell phone, fitness tracker, connected car, or home alarm are all examples of IoT devices that share data with you and other devices.
The IoT is essential to Purdue's efforts to be the forefront of the field digital agriculture, and is powered in part by a partnership with Hewlett Packard Enterprise (HPE).
Data collected by sensors or mobile devices is transmitted using HPE's Aruba wireless network. Solar powered mobile wi-fi hotspots and a new weather tower provide high-speed connectivity across Purdue's Agronomy Center for Research and Education. Edge computing allows some data to be processed on site to reduce the size of the data transfer to HPE supercomputer on campus. There, researchers access data for analysis via high-capacity, secure data storage provided by Information Technology at Purdue.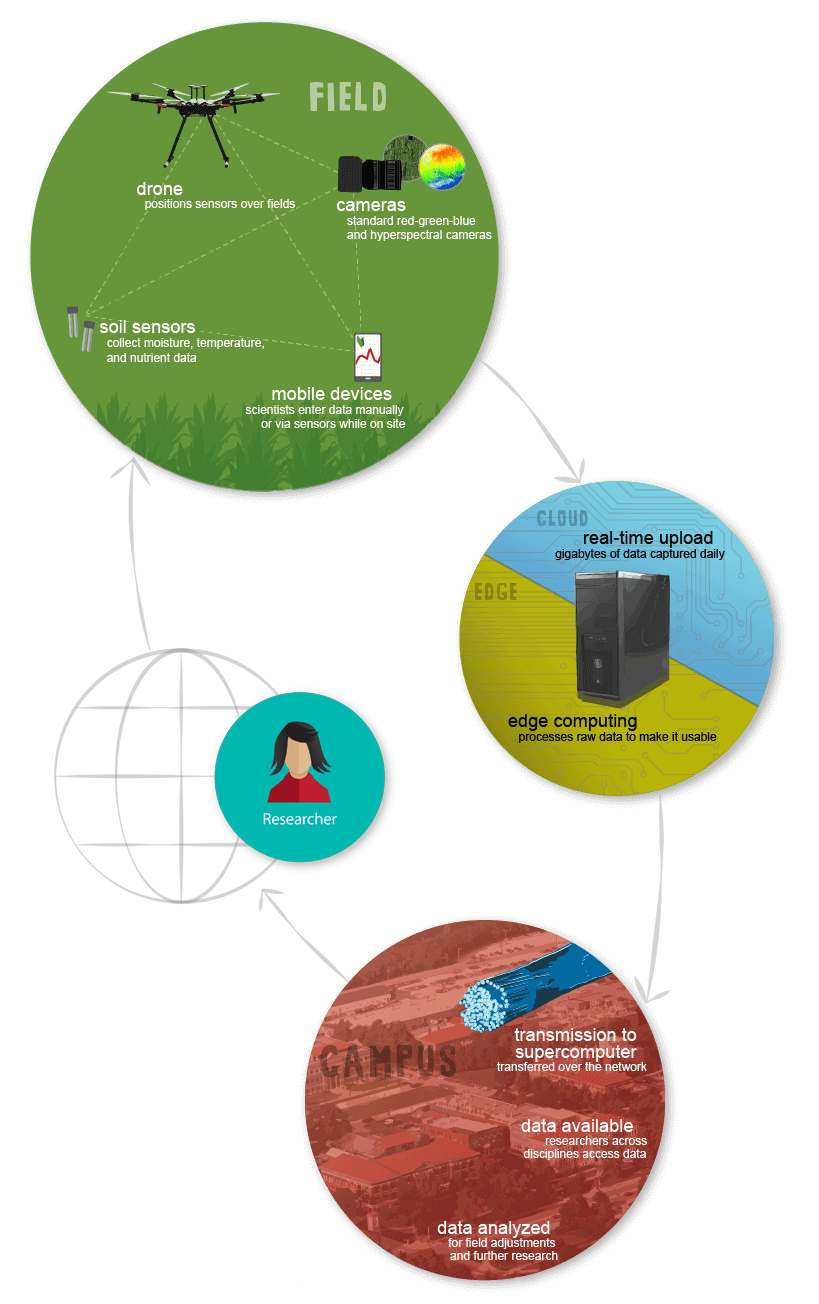 Once analyzed, data can contribute to rapid adjustments in the field or further research. Data can also be integrated and shared through the online data management community smarterag.org.
This infrastructure can increase research speed and accuracy, and is helping more than 100 researchers and students with projects in agriculture, engineering, aviation, and computer science.