The Big Idea: Epigenetics
Friday, April 27th, 2018
"It's in their DNA," we say about qualities people appear to have inherited or that seem essential to who they are. But how we become who we are is not that simple, because factors outside our genetic code can alter it and influence how our genes are expressed or repressed. Epigenetics is the study of those heritable changes to our genetic code that can alter a gene's activity.
How do these genetic code–altering mechanisms work?
Two common processes are DNA methylation and histone modification. In DNA methylation, chemical tags called methyl groups are attached by enzymes directly to the DNA molecule, and work to repress the expression of that section of genetic code.
In histone modification, methyl or acetyl tags attach to histones, the proteins wrapped together with the DNA structure. These chemical tags tighten or loosen the DNA coil, allowing different sections to be activated or repressed.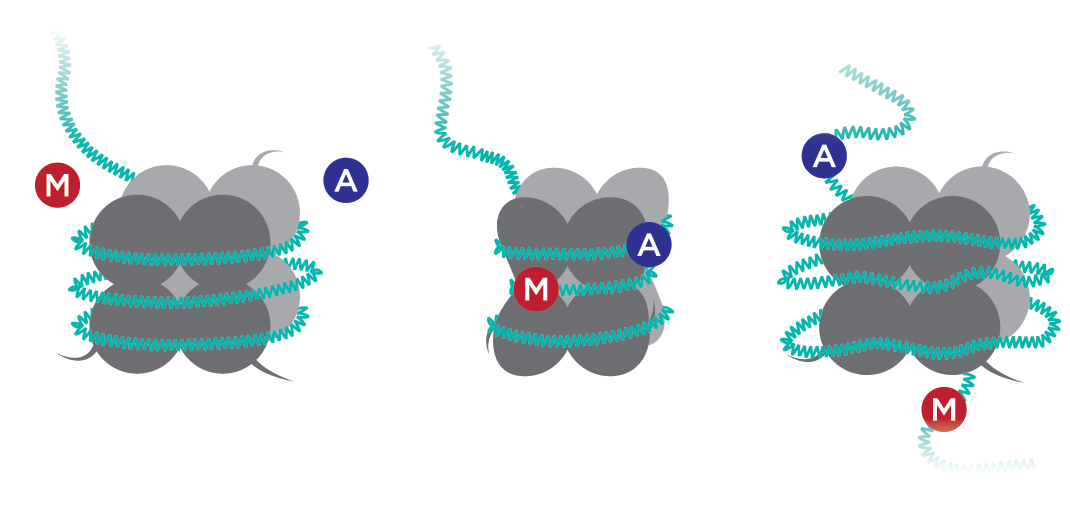 Environmental factors like diet, exercise, and pollution can influence DNA modification by these chemical tags, which can change over time.