Advance Your Education
Purdue Agronomy graduate students will be working with award winning faculty who have a passion for agronomic and environmental improvement. The department's holistic approach through the combination of teaching, research, and extension prepares students for careers in academia, industry, and government.
The Agronomy Department offers M.S. (thesis / non-thesis) and Ph.D. degrees in plant genetics and breeding, plant physiology, crop production, soil science, agroecology, land management, and climate. Our graduate programs emphasize developing and applying basic scientific principles to optimize agricultural systems management. We emphasize research with a global application as we hope to instill skill sets that allow for increased system resilience in response to the rapidly changing world.
Contact Us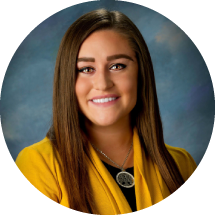 Lexie Wilson
Graduate Program Administrator
lhayenga@purdue.edu



Downloadable PDF for 2023-2024

Purdue University Interdisciplinary Life Science Program (PULSe) for Ph.D. Students

Ecological Sciences and Engineering interdisciplinary program