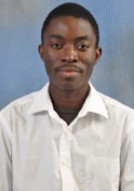 Edward Addo-Chidie
Graduate Student (M.S.)
Adekunle Adebiyi
Visiting Scholar
Kunle is spending 6 months in 2013 in the Adeola lab conducting studies on standardized ileal digestibility of amino acids in feed ingredients, including co-products of bioethanol production, for swine.
Kunle is visiting from the Scottish Rural University College, United Kingdom, where he is conducting research on the nutritional value of the co-products of bioethanol production for broilers and turkeys. Specifically, his research is providing data and practical recommendations for poultry about the energy value, nutrient digestibility and optimal inclusion rates for wheat- and corn-Distillers Dried Grains with Solubles (wheat-DDGS and corn-DDGS) produced in bioethanol plants in the United Kingdom. The studies he is conducting here are designed for him to gain experience in Swine Nutrition.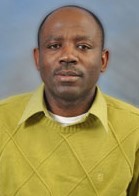 Sunday Adetayo "Tayo" Adedokun
Senior Research Associate
Ph.D. dissertation: Standardized amino acid digestibility determination in poultry
MS Thesis: Metabolizable energy value of meat and bone meal
Dr. Adedokun obtained his B.S. from the Department of Animal Science, Obafemi Awolowo University, Ile-Ife, Nigeria. He then came to Purdue university in 2002 to pursue an M.S. degree in non-ruminant nutrition and continued towards a Ph.D. which he completed in 2007. His Ph.D. research focused exclusively on endogenous amino acid (EAA) losses and standardized ileal amino acid determination in poultry. He was also involved in across species comparison of EAA losses determination. Currently, he is a senior research associate in the department of animal sciences at Purdue University.
As a postdoctoral research associate, he took a comprehensive look at the role of some feed components, feed supplements/additives, and mild coccidial vaccine challenge on nutrient and energy digestibility/utilization and their effect on intestinal nutrient transporters (especially sodium dependent phosphate transporters, NaPi-IIb), markers of intestinal inflammation (interleukin-1b and toll-like receptor-4, TLR-4), and gut integrity (mucin, MUC2). Additionally, he has been involved in studies that look at the role of different dietary treatments on the expression of NaPi-IIb in broilers. Furthermore, he is involved in digestible amino acids determination in different feed ingredients in poultry. His interest also includes evaluating the effect of different feed supplements (individually or in combination) on digesta passage rate. Taken together, his current research is focused on the use of both the applied and basic tools to address some of the nutritional questions in non-ruminant animals; with a specific goal of determining the mechanisms through which feed additive/supplement (e.g. phytase, direct fed microbial, enzymes, etc) affect gut health and integrity as well as nutrient use.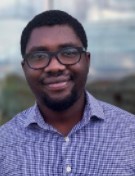 Ayodeji Aderibigbe
Graduate Student (Ph.D.)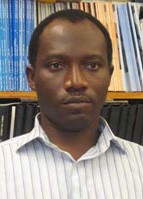 Gbemiga O. Adeyemo
Visiting Scholar
Visiting Scholar in 2006
Returned to Nigeria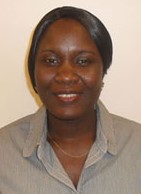 Adebisi (Bisi) Agboola
Visiting Scholar
Adebisi worked in the lab between November 2009 and January 2010. She earned her M.S. in Animal Science at the University of Ibadan in Nigeria and is currently pursuing her Ph.D. in the same university. Her research centers on the use of locally available feedstuffs in poultry production. She is working on the evaluation of digestible amino acid content of feedstuffs that are local to south-west Nigeria and is developing a model for incorporating the information into diet formulation on digestible amino acid basis. She is currently on staff of the Department of Animal Production at the University of Ibadan, Nigeria.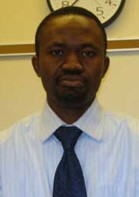 Akin Akinmusire
Graduate Student
Completed his M.S. in 2007
Currently in a Ph.D. program at the University of Kentucky
Olufemi Babatunde
Graduate Student (Ph.D.)
Mike Banks
Graduate Student
Completed his M.S. in 2011
Current Position: Poultry Nutritionist, Rose Acre Farms, Seymour, Indiana
Bradley Cotten
Graduate Student (M.S.)
Andre Favero
Visiting Scholar
Andre Favero is from Brazil. He joined Dr. Adeola's lab in March 2012 as a visiting scholar. Andre received his B.S. at Federal University of Santa Maria in 2006, and his M.S. at Federal University of Parana in 2008, both in Animal Sciences. Currently he is a Ph.D. student at the Federal University of Porto Alegre and his research is focused on the effects of trace minerals in the diets of breeder hens on their progeny's embryo bone development. Andre stayed at Purdue with Dr. Adeola's research group until October 2012 to improve his experience in poultry and swine nutrition.
Eustace A. Iyayi
Visiting Scholar
Visiting Fulbright Scholar from the University of Ibadan, Nigeria
Background: Animal Nutrition (Poultry and Pig)
Research interest: Digestibility and utilization of nutrients of feed ingredients in broilers and pigs
Current Research:
Standardized and digestible ileal amino acids of feed ingredients in broiler chickens
Digestible phosphorus of black eye pea and peanut flour in broiler chickens
Performance of broilers fed diets formulated based on Total or Digestible Amino Acids
Energy production from hindgut and in vitro fermentation of high fibre wheat bran-based diets in cannulated growing pigs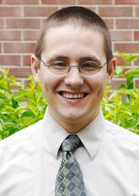 Joshua Jendza
Graduate Student
Completed his Ph.D. in 2010
Current Position: Post-doctoral Research Associate at the University of Minnesota's Southern Research & Outreach Center in Waseca
Encarnacion Jimenez Moreno
Visiting Scholar
Changsu Kong
Graduate Student (Ph.D.)
After receiving his B.S. and M.S. in Animal Science and Biotechnology from Seoul National University in 2002 and 2004, respectively, Changsu joined the monogastric animal nutrition laboratory of Dr. Adeola. For his Ph.D., his work is on amino acid nutrition. In mixed diets, the proportional quantities of digestible AA from each feed ingredient are added, and the sum represents the quantity of digestible AA in the diet because additivity of the digestible contents of each AA in individual feed ingredients is assumed when these ingredients are mixed together. Apparent and standardized ileal digestibility (AID and SID) of amino acids has been commonly used for diet formulation. However, assumption of additivity for AID has been questioned because of underestimation of AID for most AA in cereal grains. So, his research focus is on understanding the additivity and associative effect of digestibility of AA in diets for swine and poultry.
Jingbo Liu
Visiting Scholar
Visiting Scholar from Sichuan Agricultural University, Ya'an, Sichuan, China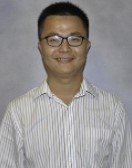 Hang Lu
Graduate Student (Ph.D.)
Katherine McCormick
Graduate Student (M.S.)
Ernest Nyannor
Graduate Student
Went to Pharmacy School after completing his M.S.
Current Position: Pharmacist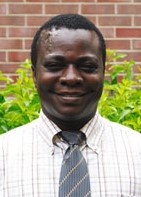 Oluyinka A. Olukosi
Graduate Student
Current Position: Senior Poultry Research Scientist, Scottish Agricultural College (Avian Science Research Center), Ayr, Scotland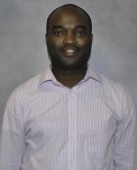 Saheed Osho
Graduate Student (Ph.D.)
Chansol Park
Graduate Student (Ph.D.)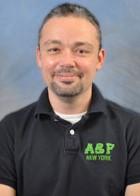 Ahmet Pekel
Visiting Scholar
Dr. Pekel received a veterinary degree from Ankara University, Turkey and a Ph.D. degree in Animal Nutrition from Istanbul University, Turkey. His research interests include evaluation of alternative feedstuffs for broiler chickens and laying hens. Dr. Pekel will conduct research here until November 30, 2013 on energy, phosphorus, and amino acid values of camelina meal for broiler chickens.
Tingting Wang
Graduate Student (Ph.D.)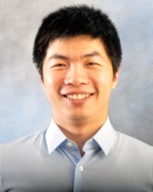 Pengcheng Xue
Graduate Student (Ph.D.)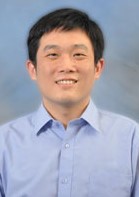 Hengxiao Zhai
Graduate Student (Ph.D.)
Hengxiao joined Dr. Adeola's lab in 2008 to pursue his Ph.D. His current research focuses on the application of commercial enzymes in grower and finisher pigs. Exogenous enzymes are designed to target the anti-nutritional components in high-fiber ingredients, potentially making those ingredients more valuable to the animals. Further down his Ph.D. work, he plans to further research work on the determination of the phosphorus requirement of the pigs. This is especially timely not only because of phosphorus is expensive but also because of the environmental concerns associated with phosphorus use in animal nutrition. To precisely measure the phosphorus requirement of the pig is both challenging and meaningful.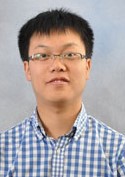 Fengrui Zhang
Graduate Student