Events
Events
During Homecoming week for Purdue University, the ambassadors have arranged a booth on Memorial Mall to welcome alumni back and to give them an update on the Department of Animal Sciences, as well as offer some amazing hot apple cider.
Boiler Barnyard is a great opportunity for the ambassadors to educate the masses of people that flock to Purdue University during Spring Fest each year about animal agriculture. It gives the public an opportunity to see piglets, pet a lamb, or milk a dairy cow, as well as play interactive and educational games with the various ANSC clubs. This event is held in conjunction with an Alumni Picnic on the grounds of Creighton Hall of Animal Sciences.
Date: April 15, 2023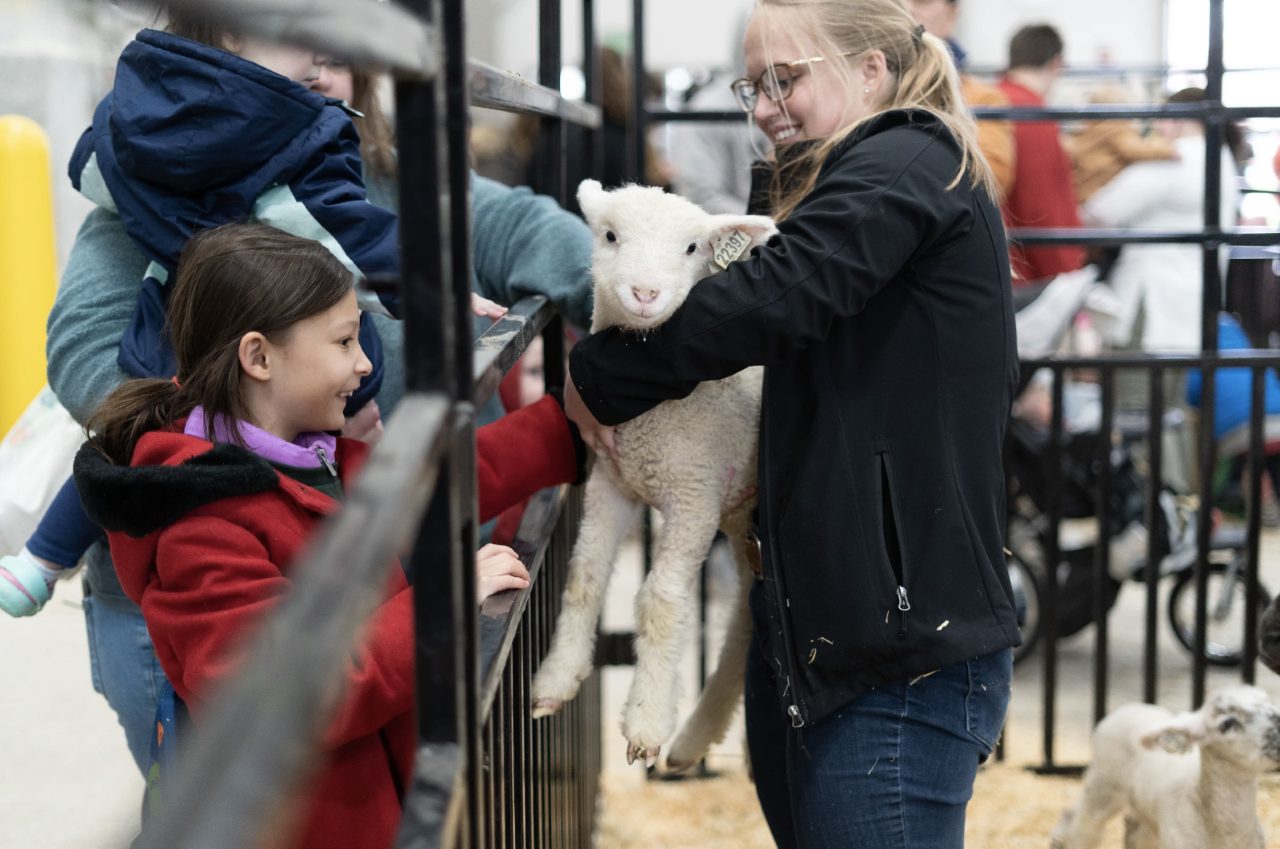 A relatively new addition to the spring semester has been a department-wide Dodgeball Tournament. Held in the Purina Pavilion, this event allows undergraduate and graduate students to compete against faculty to win fun prizes and meet new people.
Date: TBD
Midterm Celebration is an event focused on fun and interaction between people in the department and outside the department. It is a great way for students to relieve stress from midterm exams in a fun way. We welcome all Purdue students to participate in a cornhole tournament, inflatable jousting, and eat free popcorn and Kona Ice!
The Animal Sciences Ambassadors are continually brainstorming new events and ideas to offer the Department of Animal Sciences. The ones listed are just a few that they plan or try to provide each year. With the current global situation, the ambassadors have set out to provide more socially distanced events and virtual options. Recently, these included a Giveaway with prizes from local businesses, selling Purdue Animal Sciences masks, and the expansion of their social media presence with a new Instagram account.
Preview Days is an event where high school students and their families are invited for a day-on-campus to learn about the different opportunities Purdue Animal Sciences has to offer. We have several dates during the spring semester for in person events as well as a virtual event.
Dates: 
February 18, 2023 - in person

February 25, 2023 - in person

March 25, 2023 - in person

April 1, 2023 - in person
April 8, 2023 - make up day, if necessary (virtual)
The Staff and Faculty Pancake Breakfast is an event created to give appreciation to our Animal Sciences staff and faculty who do so much for our department. This is a great opportunity for our ANSC students to converse with professors, advisors, and more in an informal setting with warm coffee, fluffy pancakes, and crispy bacon!
Date: November 29, 2022