​Animal Sciences Graduate Program 
Welcome to the Department of Animal Sciences Graduate Program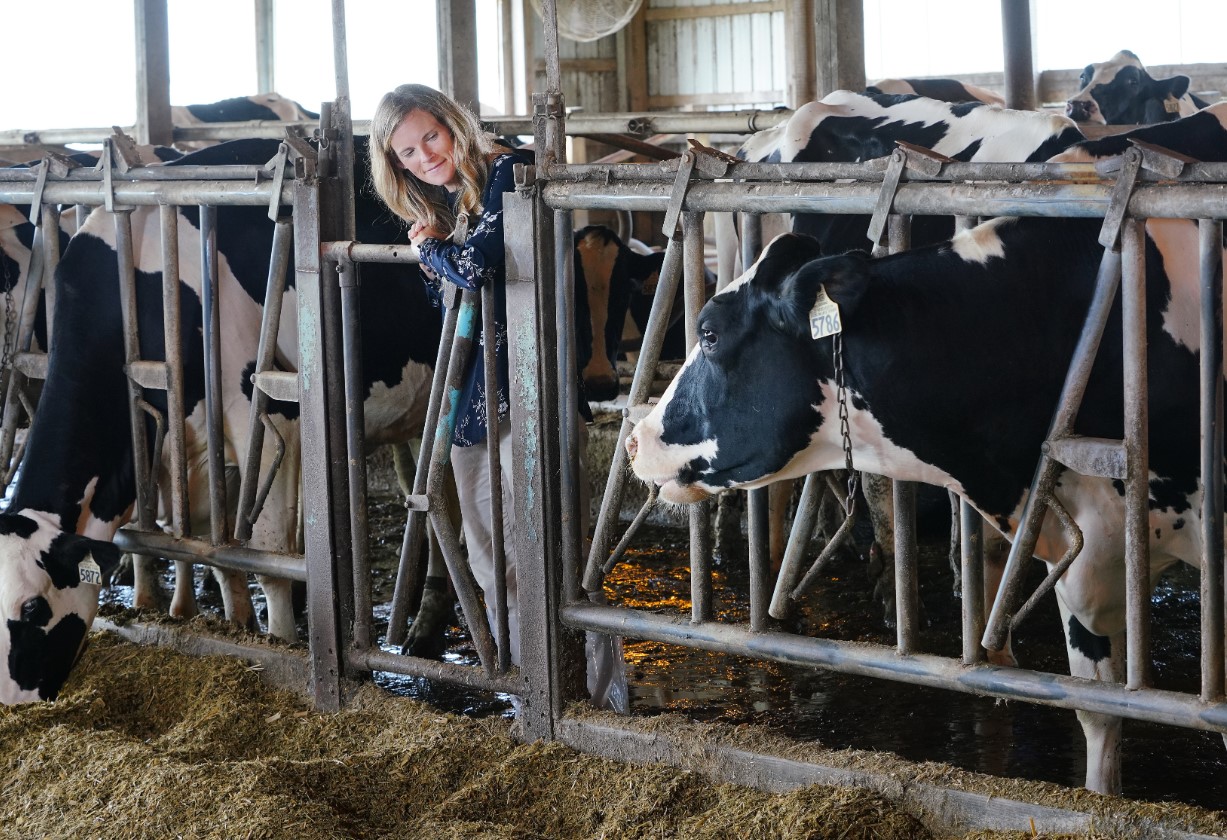 In Animal Sciences we apply principles from biological, physical, and behavioral sciences to create knowledge that improves livestock production and management, enhances food quality and safety, uncovers the molecular mechanisms of animal physiology, gene regulation and metabolism and enhances animal health and well-being. Our research impacts all segments of food and agriculture from producers to consumers. Students with diverse interests working closely with outstanding faculty pursue MS and PhD degrees and engage in research at the nexus of food security, human health, animal well-being, and fundamental biology of animal systems. As a result our graduates are in demand for research and leadership positions in industry, academia, and governmental agencies.
Our Research and Networks
Our faculty are passionate about the success of graduate students and are continually seeking opportunities to help students excel in research, teaching, and extension and outreach. Our full-time career advisor/coordinator is dedicated to enabling leadership development, professionalism, networking and job search activities for our graduate students. Our current graduate students connect with graduate alumni and others in industry, academia, and government on career opportunities and tools for success. Our research is connected across campus and around the world. Many of our faculty and students are involved in interdisciplinary graduate programs, such as the Interdepartmental Nutrition Program (INP) and Purdue University Life Sciences (PULSe), which provide students with exceptional opportunities for interdisciplinary research. Our research programs utilize laboratory based research as well as research at animal facilities both on and off campus, including the USDA Livestock Behavior Research Unit.
 The department's research topics fall into these major areas:
Animal Behavior and Well-being
Animal Production and Management
Cellular and Molecular Biology
Genetics
Meat Science and Food Safety
Neuroscience
Nutrition
Physiology
Scholarship of Teaching and Learning
Our Mission
We are dedicated to improving animal product quality as well as animal welfare. Toward this end, we have identified four Grand Challenges within the field that we seek to address:
Increasing efficiency of production
Improving quality of animal products
Understanding, defining, and advancing animal welfare
Reducing environmental impacts without diminishing production
Other Information
For more information about the graduate program, visit the Animal Sciences Graduate Program page.
We look forward to receiving your application. If you have further questions, please contact Fawne Richert frricher@purdue.edu.