Boiler STEAM Team
Boiler STEAM was created to investigate the extent educational and public engagement opportunities are accessible, equitable, inclusive, effective, and transformative in developing human capital for the STEM pipeline and developing a public who has a greater understanding of complex and controversial issues in the context of agricultural sciences. The goal of the project is to increase and engage the number of K-20 students in the STEM pipeline through STEM education, and the public through science communication using agriculture, food and natural resources as a context.
Team Leads
Dr. Neil Knobloch
Dr. Neil Knobloch is a professor of agricultural STEM education in the Department of Agricultural Sciences Education and Communication at Purdue University. As Chair of the Purdue College of Agriculture PK-12 Engagement Initiative, he is an instructional leader and designer on advancing STEM education through AFNR using innovative learner-centered teaching approaches in both PK-16 formal and informal educational environments. STEM learning experiences at Purdue, nationally and internationally. He has been recognized nationally for his research, teaching and engagement to advance diversity, equity, and inclusion. Dr. Knobloch is passionate about engaging all students to solve complex real-world problems using inclusive learner-centered teaching approaches. His research improves science literacy and career motivation through informal, nonformal, and formal STEM education in the agricultural STEM sciences (animal, plant, food, environmental, and nutritional sciences).
Dr. Hui-Hui Wang
Dr. Hui-Hui Wang is an assistant professor at Department of Agricultural Sciences Education and Communication. She also is one of the faculty for Center for Advancing the Teaching and Learning of STEM at Department of Curriculum and Instruction. She studies integrated STEM through agriculture, food, and nature resources (AFNR) curriculum and instruction across formal and non-formal K-12 settings. Her current work focuses on building a sustainable interdisciplinary collaboration with in-service K-12 STEM and agriculture teachers to help them develop and implement integrated STEM through AFNR teaching approaches. Her research interests are teacher beliefs, interdisciplinary pedagogical content knowledge, and development of evidence-based reasoning. Her work serves global needs to foster agricultural and STEM literacy necessary for today's global citizen and to expand the workforce talent in STEM and Agriculture.
Yaohua Betty Feng
Yaohua Betty Feng, is an Assistant Professor and Extension Specialist in Food Safety. She is striving to reduce foodborne illness cases and enhance food safety and quality by effective risk assessment, messaging and communication is the overriding focus of her research program. Feng's research program explores cultural, social, and environmental factors that affect food safety behaviors using a socioecological approach. The goal of the research program is to identify barriers to understanding food safety issues and evaluate strategies that empower stakeholders to make science-based decisions. By using both qualitative and quantitative research methods and working with farmers, food workers, and consumers, Dr. Feng's work can increase the knowledge of different sectors of the food supply chain, from consumers, food processors, retailers to the policymakers.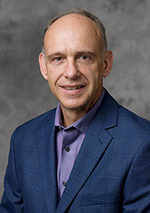 Dr. Petrus Langenhoven
Dr. Petrus Langenhoven is a Horticulture and Hydroponics Crops Specialist at Purdue University in West Lafayette, IN. Prior to this, he dedicated his career to the development of Sub-Saharan Africa's specialty crops sector. With specialization in hydroponics and vegetable crop production, Dr. Langenhoven is a key member in the Department's Controlled Environment Agriculture (CEA) Team. CEA has been identified as a signature area for the Department. Interest in healthy sustainably produced food, local foods, and urbanization of the state, and emerging new technologies provide a set of conditions that pushes this segment of horticulture forward. His strong background in horticulture production research and Extension allows him to leverage research and Extension programming around new technologies and expertise in high tunnel and greenhouse management, and open field vegetable production. Dr. Langenhoven serves as Co-Director of the Purdue Student Farm and Co-Chair of the Indiana Horticultural Conference & Expo.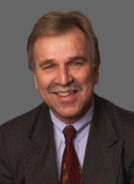 Dr. Roger Tormoehlen
Dr. Roger Tormoehlen is a professor in the Department of Agricultural and Biological Engineering at Purdue University. Prior to joining the Department of Agricultural and Biological Engineering, Dr. Tormoehlen was the Head of the Department of Agricultural Sciences Education and Communication. Dr. Tormoehlen has led the development and implementation of a national competitive engineering challenge event for high-school aged youth. The team-focused event features competitions in areas of agricultural tractors, robotics, electricity/electronics, and computer science/engineering. Dr. Tormoehlen has also developed and implemented numerous multi-day youth science/engineering workshops, in collaboration with university researchers and industry experts, focusing on career exploration and development in the areas of engineering, electronics, technology and computer science.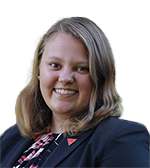 Bryanna Nelson
Bryanna Nelson is a current Ph.D. student from the Agricultural Sciences Education and Communication Department under the advisership of Dr. Hui-Hui Wang. Bryanna completed her master's degree in May 2020 at Purdue University, her thesis is titled "A Comparative Analysis of Agricultural and Science Teachers' Perceived Approach and Efficacy Teaching Problem-Solving". Bryanna's research interests are problem-solving, science and agriculture teachers, STEM and AFNR integration, and place-based education. Ms. Nelson has assisted in the development and implementation of several professional development events for K-12 teachers in Indiana. Prior to attending Purdue University, Ms. Nelson was a Ronald E. McNair Scholar at the University of Wisconsin-River Falls where she completed her bachelor's degree in Agricultural Education.