About​
Safe Produce Indiana serves the state's fruit and vegetable growers and consumers by promoting the Food and Drug Administration (FDA)  FoodSafety Modernization Act (FSMA) Produce Safety Rule. Our primary concerns are public knowledge of the FSMA, compliance with the Produce Safety Rule as it begins to take effect and a general understanding of preventative approaches to food safety.
Staff​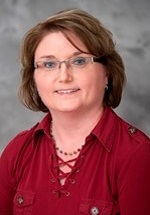 Dr. Amanda​ Deering
765.494.0512
Professor Amanda Deering obtained her BS in biology and MS in plant biology from Central Michigan University. She completed her PhD at Purdue University in food microbiology and food safety, specializing in plants and fresh produce. Her research focuses on examining internalization of human pathogenic bacteria in plants and on various routes of contamination that can contribute to plants harboring pathogenic bacteria. Deering is currently an associate professor in the Department of Food Science at Purdue.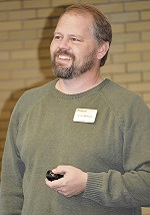 Scott Monroe
812.888.7401
Scott Monroe has been involved in the Indiana produce Industry for several years. He grew up on a produce farm and worked as a grower. After earning AS, BS and MS degrees at Vincennes and Purdue universities (agriculture, horticultural science, and plant pathology, respectively), he worked as a consultant, an owner of a farm supply store, a director of research and development for a large vegetable farm and an assistant plant breeder for a vegetable seed company. Most recently, Monroe served as a Purdue Extension educator, conducting agriculture and natural resources programming in Daviess County. Since becoming a food safety educator in 2015, he has continued to conduct educational programming and applied research in produce food safety at the Southwest Purdue Agricultural Center near Vincennes.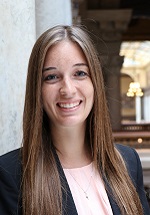 Tari Gary
765.494.8271
Tari Gary is the Extension Administrator in the Food Science Department at Purdue University. Tari obtained her BS in food science from Purdue in 2016 and subsequently worked as a food safety manager at a manufacturing facility. Tari began working with the Safe Produce IN program in 2019 as the Food Safety Outreach Coordinator at ISDA, where she lead outreach and promotional efforts for the program. Tari transitioned to her role with Purdue in 2022. As the Extension Administrator, Tari manages the Safe Produce IN website and provides produce safety resources to produce growers. She also assists with on-farm produce safety education and serves as a Produce Safety Alliance trainer.