Then and Now
Friday, April 27th, 2018 By Laine Barth
Names are essential to our understanding of who we are, so it makes sense that the Department of Youth Development and Agricultural Education recently adopted a new name to better express its mission: Agricultural Sciences Education and Communication. The name reflects changes in the way the department empowers, educates and enhances future agricultural educators and communicators to work in different environments — as our alumni and students share.
Dale Griffin – BS '81, Animal Sciences; MS '86, Agricultural Education
I'm not at all what a typical teacher should be," says Dale Griffin, who felt like a "misplaced, broken child" while growing up in Indianapolis.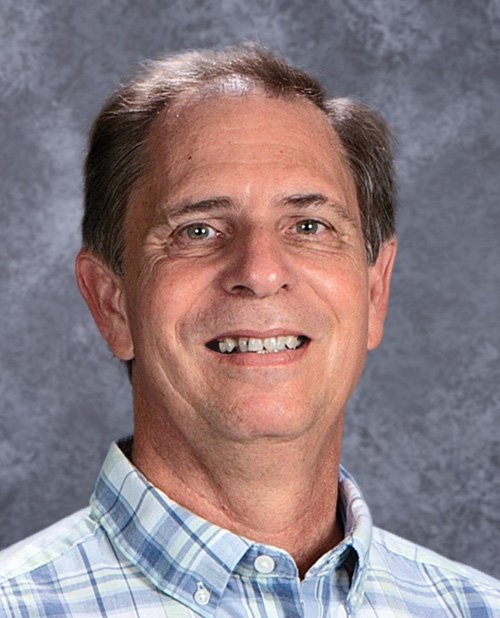 Even before classes started his freshman year, Griffin was eager to learn. "I moved in two weeks before classes," he says. "I went to every animal unit on campus and begged for a job. And for three weeks, everyone told me no."
The third week, Merle Brown, manager at the dairy unit, agreed to hire Griffin based on persistence alone. Little did he know that Griffin would log 40 hours of work a week. 
"I didn't even really go home for Christmas. I was home Christmas morning after I milked and was back to milk that afternoon," Griffin says. 
Griffin also remembers the first time he got in trouble at Purdue. 
"It was that same Christmas break. Merle found out that I had only been claiming two hours on my time cards each week and he knew that over break alone, I logged 80 hours in one week."
" I would have done the work for free; I just wanted to catch up and learn everything I could about agriculture."
Griffin was compensated properly for the remainder of the semester, but to Griffin, working at the dairy was worth much more than the paycheck.
Griffin, a 2015 Distinguished Agriculture Alumnus, is wrapping up three decades of teaching agriculture at Rossville Middle/ High School, just 18 miles east of Purdue's West Lafayette campus. 
When he looks back at his time at Purdue, he knows that the people on campus are still invested in students in agriculture. 
"All four of my children went to Purdue. I am a guest speaker in some classes and I bring my students to FFA contests on a regular basis," Griffin says. "I have watched Purdue evolve, but the College of Agriculture still is invested in the success of its students."

Jordan Paine – Class of '18, Majors: Agricultural Education, Political Science
"I knew that teaching on a reservation would be different, but I didn't realize that the mindset of people on the reservation would be so different from what I grew up with," says Jordan Paine, who is completing her student teaching on the Crow Indian Reservation in Lodge Grass, population 428, in southwest Montana.
"On the reservation, culture and family are central in their priorities. School is not something that many of my students feel is important," Paine says. "But, their family is close beyond just a nuclear unit, even down to distant cousins, and everyone knows how they are connected to each other."
Paine, on the other hand, never questioned that college was in her future during her childhood in southern Nebraska, and will start law school in Boston this fall after graduating in May.
While teaching, she discovered that another common passion in Montana, especially on its reservations, is basketball. "Even for middle school and junior varsity games, the gym is full," Paine says. "Everyone is in the gym to support the players."
She quickly found out that student teaching goes beyond what can be learned in a classroom, with success relying in large part on a teacher's willingness to relate to her students. She credits Purdue for providing her with opportunities to understand the values and skills of others.
"My multicultural classes and education classes, as well as studying abroad, really helped me understand how to provide information to my students in their frame," she says. "Likewise, being able to select my own electives, even in political science, allowed me to select classes tailored to what I wanted to know more about."
By learning about different cultures, she understood more clearly the lived realities of many lifestyles and value systems present in the U.S.
"Student teaching in Lodge Grass showed me that every student has a passion," Paine says. "Although it might not be in the classroom, I can still help students find ways to explore what they care about most."

Photos provided by Montanabw (Crow Indian Reservation photo at top of page) and Farm Girl Photography (photo of Paine).