Controlled environment agriculture (CEA) is a broad term covering several methods of growing plants in enclosed spaces year-round, where inputs like light, temperature, water and nutrients can be controlled.
Closed (recirculating) hydroponics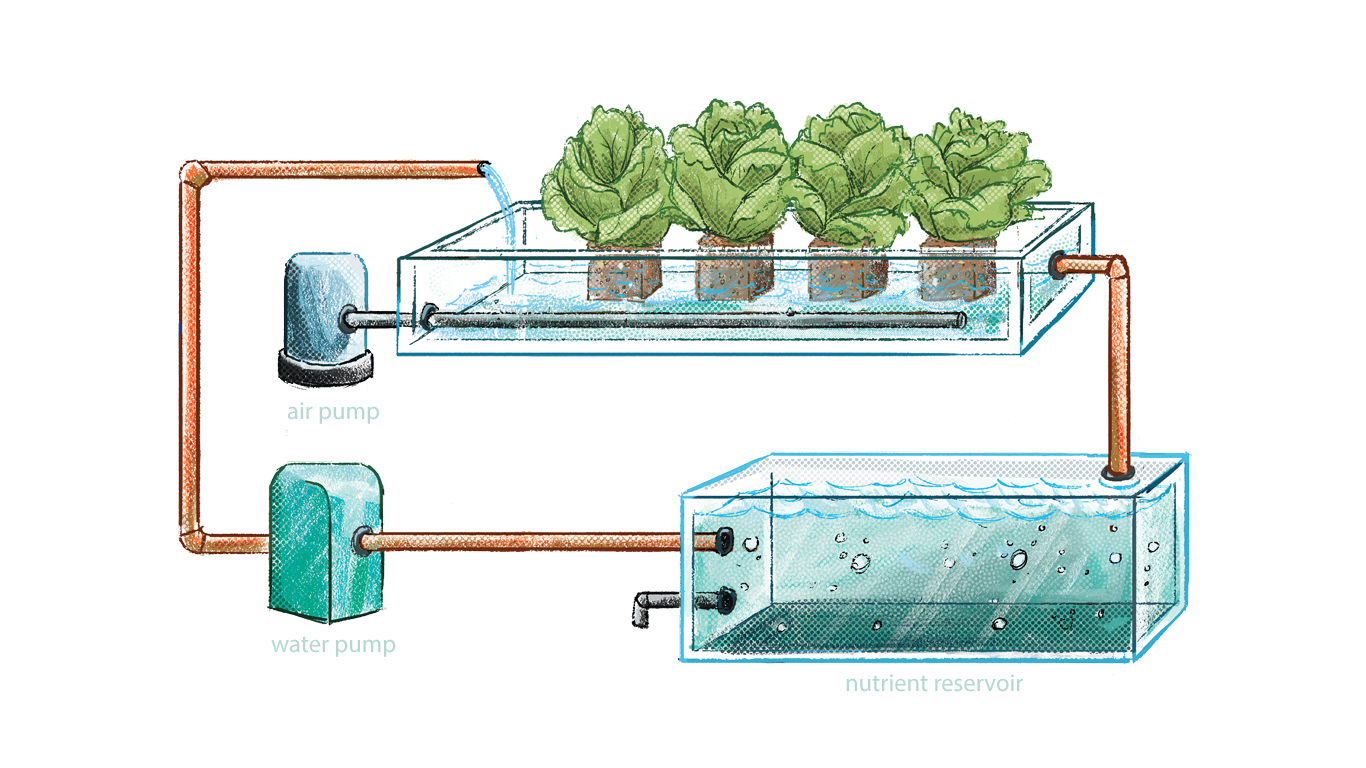 In hydroponics, plants are grown without soil, using water enriched with nutrients and oxygen. Roots are submerged or grow in a substrate like peat, coconut coir or volcanic rock. Hydroponic systems can be open, with water pumped to plants and then drained, or closed, with a recirculating water film or water bath. The recirculating system uses less water, but the reservoir must be monitored closely to maintain the correct nutrient levels and pH.




Aquaponics is another form of closed system where aquatic animals live in the water reservoir. Plants and fish live in a symbiotic relationship, with the fish waste broken down to provide nitrates for the plants and the remaining purified water recirculated to the fish.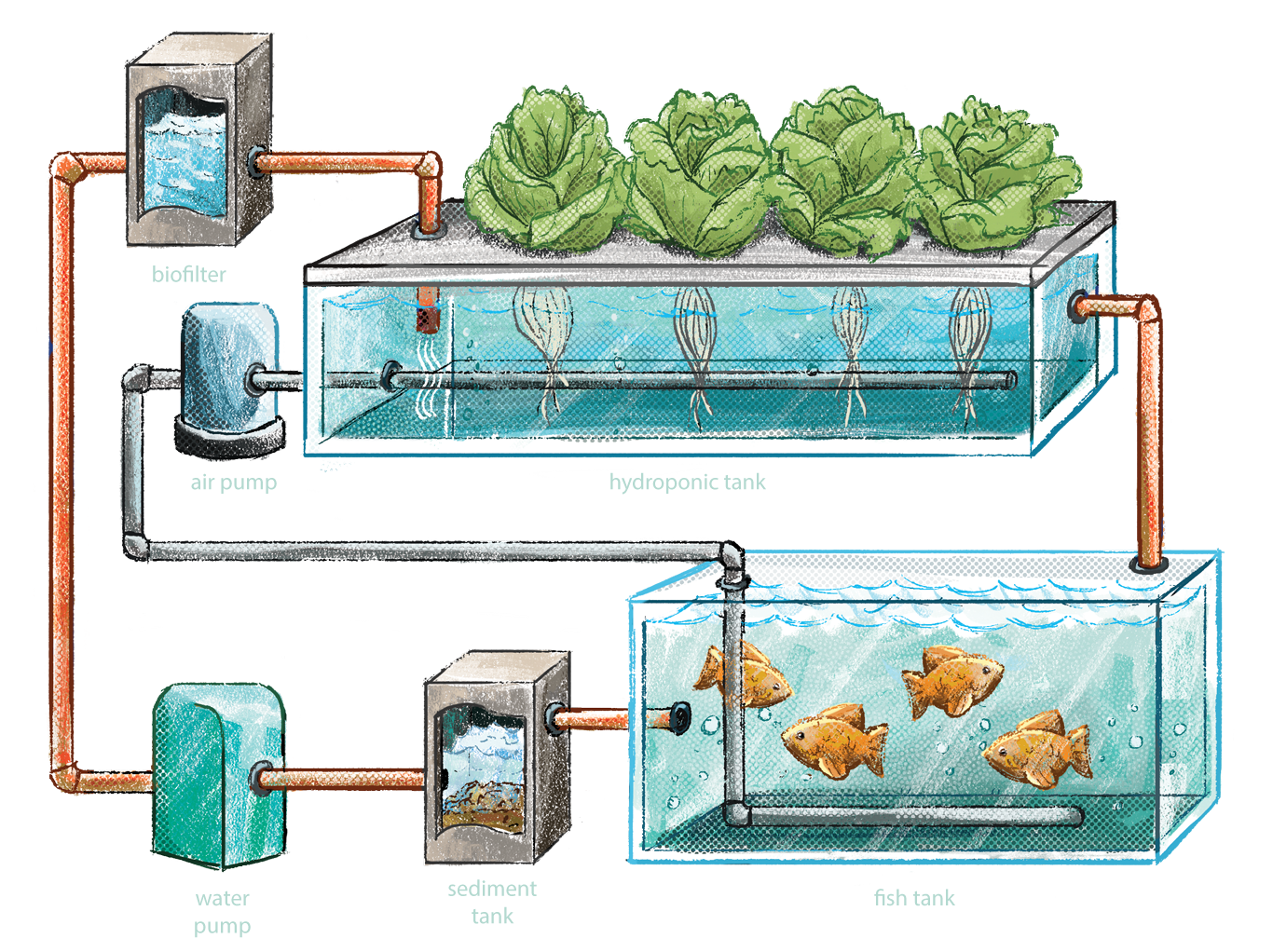 Common fish in aquaponic systems





CEA systems produce up to 11x more yield with 60-90% less water than field crops.
Both systems have their challenges: they require relatively intensive management, use a moderate level of energy and can be expensive to startup. But population growth, climate change and limited farmland are also challenging producers to develop diverse methods to complement traditional agriculture in the face of growing demand for local food products over a longer season.
These technologies help us respond to:
Population growth + limited farmland


Increasing cost of inputs (water & energy)


These technologies help us respond to:
Population growth + limited farmland


Increasing cost of inputs (water & energy)