Team
Purdue Agroecology Lab Team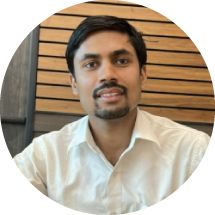 Binod Joshi
PhD Student
Binod is originally from Nepal and he obtained his master's degree in integrated Agricultural Science from Texas State University in 2023. At Purdue, he aspires to enhance knowledge and skills in soil and crop science and will focus on assessing the holistic approach for fertility sources in corn production systems, utilizing the concepts of nutrient management strategies, microbial communities, soil health indicators, and socio-environmental impacts. He hopes to gain valuable insights into sustainable soil fertility management practices. Outside of academics, he loves to watch movies, travel, and play cricket.
Carson Pearl
MS Student
Carson is from St. Louis, Missouri and graduated with a BS in Plant Sciences from the University of Missouri. He is looking to use his background in plant science to ask questions about how plant-soil interactions effect soil carbon building. Carson is a Purdue sports fan and even made the trek to West Lafayette from Missouri almost every home football weekend growing up. Carson is proud to be the next boilermaker in his family as he works on his master's degree in our lab.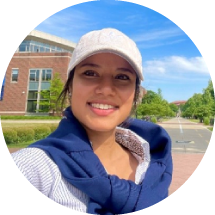 Krista Zapata
MS Student
Krista is from Honduras, the heart of Central America. She graduated from Zamorano University as an Agricultural Engineer. Krista is currently pursuing her master's degree in Agroecology with a focus on soil health of various organic systems. She is particularly interested in how soil health and productivity of organic systems can be finetuned through ecological intensification (cover cropping, reduced tillage, bio-inoculation, etc.). She likes travelling and attending conferences to learn new knowledge.
Juan Pablo Cardona Soto
Visiting Student
Juan Pablo is a visiting student from Colombia, where he is studying Agronomical Engineering in Caldas University. He is enchanted by the stunning beauty and rich variety of foods that Colombia's landscapes offer. He's also keen on understanding how rapid shifts in climate and land use could impact these marvels. At Purdue, he aims to delve into the interplay between agriculture and ecology across various magnitudes. Ultimately, he aspires to forge a career dedicated to developing a sustainable production system that rejuvenates nature in Colombia.