Meet the Team
Meet our team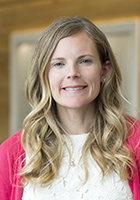 Dr. Elizabeth Karcher
Associate Professor of Animal Sciences | Coordinator of Undergraduate Programs
Since 2008, Dr. Karcher has formally taught over 1,900 students in over 46 course offerings. Dr. Karcher has taught a variety of courses, including mammary physiology, animal health, and introduction to animal agriculture. She has developed four study abroad programs focused on dairy management to the Netherlands, sustainable agriculture to Vietnam, and an Animal Science Learning Community program to Italy. She formally advises undergraduate students, mentors graduate students, and mentors undergraduate students on research projects. As the department's Undergraduate Program Coordinator, she is currently leading the department in a 3-year curricular review.
She has received numerous teaching awards at the college, university, and national level. Examples include the Purdue University Exceptional Early Career Teaching Award, Purdue University PK-12 Emerging Faculty Impact Award, NACTA Teacher Scholar Award, American Dairy Science Association Purina Animal Nutrition Teaching Award, and the NACTA Teacher Fellow Award.
Karcher's research in learning focuses on the development of innovative experiential learning platforms to enhance student learning and develop intercultural competencies in undergraduate animal sciences curricula. She has published 9 journal articles on education-related topics and is PI for two education-related grants from the U.S. Department of Agriculture.
Karcher earned a bachelor's degree from the Pennsylvania State University, a master's degree from Purdue University, and a Ph.D. from Iowa State University. She received her postdoctoral training at Michigan State University.
Dr. Karcher is married and has five children: Johanna, Adelyn, Emma, Alexander, and Gabriel. Her passion for animals started at a young age growing up in southeastern Pennsylvania. She is an avid runner and has completed over 25 half marathons and 7 marathons. Dr. Karcher also loves to travel with her family and students. Disney World is her absolute favorite place to vacation with her family and she hopes to visit all five Disney Resorts in the future!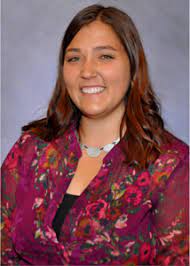 Jacey Wickenhauser
My projects with Dr. Karcher focus on implementing intercultural learning into undergraduate study abroad programs, and classroom curriculum. By helping students think more globally minded we are hopeful that it will increase their level of essential job skills that employers in the agriculture industry are looking for in recent graduates. One way we do this is by implementing intercultural learning activities into study abroad curriculum to help students get the most out of their time abroad. We also give these activities in an international focused follow up course after the students' time abroad. The other way we do this is by implementing those intercultural activities into an intro-level animal science course so that even students who do not go abroad still get exposure to intercultural learning and the chance to grow their essential job skills.
Elizabeth Simmermeyer
My name is Elizabeth Simmermeyer and I am from Brookville, Indiana, a small town in Southeastern Indiana. I completed my undergrad at Purdue University in Animal Sciences and am now working with Dr. Karcher here at Purdue for my Master's Degree in Animal Science. During undergrad, I was able to work at the Indiana State Poultry Association, Intern with Purdue Extension, serve as an Animal Science Peer Advisor, and study abroad to Peru, Ireland, and Italy. Being involved in youth outreach programs got me excited to continue in grad school working on a project to educate Indiana youth and promote interest in the turkey industry. I look forward to a future career in Purdue Extension, specifically 4-H and Youth Development. Outside of Purdue, I enjoy traveling, being outside, going to concerts, and DIY projects!