Lab Group
In addition to all the employees listed here, undergraduates also have the opportunity to engage in research with the Natural Resources Social Science (NRSS) lab, learning about research methods and procedures in the process. Undergraduates typically participate in research as part of a fellowship or independent study. Recent undergraduate projects include…
Examining the adoption, diffusion, and maintenance of rain barrels in two Indiana watersheds
Communicating climate change in conservative communities
Understanding perceptions and attitudes about the threatened Eastern box turtle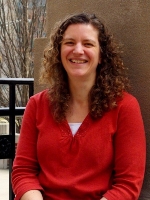 Linda Prokopy
Lab Director and Professor
I have been at Purdue since 2003 and consider myself very lucky to have had the opportunity to work with all the amazing people listed on this page!  You can learn more about our work on the other tabs on this website and by reading my CV.  If you would like copies of any of my papers, please feel free to contact me.   I have three children who keep me busy outside of work.  I am also actively engaged in my community.  In my "spare" time, I love to read and hike in the woods.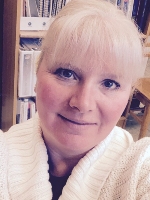 Laura Esman
Research Associate, Lab Manager & Managing Director of Indiana Water Resources Research Center (IWRRC)
In the NRSS lab, I coordinate an evaluation of water-related grants funded by USDA NIFA, work on an exciting freshwater mussel outreach and education project, and manage the needs of the lab.  Before joining the NRSS, I coordinated the Indiana Watershed Leadership Academy for seven years, meeting some incredible conservation-minded watershed stewards.  My life before Purdue included working in the aquatic environment for over 15 years in areas including aquatic toxicology, biological control, and aquatic plant management.  I am very active within the community, volunteering to promote conservation practices to protect the Wabash River, and I enjoy exploring the outdoors with my family, curling up with a good book, and baking.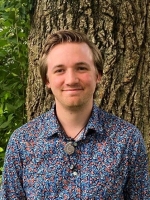 Casey Olechnowicz
Research Associate & Outreach Coordinator
I am a natural resource social scientist focused on using social psychology and communication approaches to solve complex environmental problems. I received my BS in environmental geography from Old Dominion University and later pursued graduate studies in my home state of Maine. At the University of Maine in the School of Forest Resources, my dissertation explored the social dimensions of the Lyme disease epidemic in the Northeast. In my spare time, I enjoy being with family and my dogs, getting outdoors for hiking and fishing, and movie binges.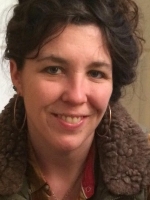 Emily Usher
Diverse Corn Belt/IMPACT2 Project Manager
I am a natural resource social scientist at Purdue University working as the Project Manager for the Diverse Corn Belt project. Originally from the Midwest, I've always valued the economic, environmental, and social opportunities our natural environment provides. Understanding the balance between these three components drives my research interests in motivators and barriers to practice adoption, public policy development, and community engagement. I earned my B.S. from Ohio University and my M.S. from University of Wisconsin-Stevens Point. Outside of work, I like to spend time with my family and friends gardening, grilling, and traveling.
Post-Doctoral Research Assistants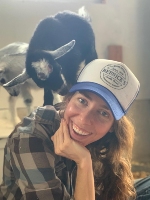 Lauren Asprooth
I am a socio-economic researcher working on participatory and community driven research that advances the transformation of agricultural systems to be ecologically regenerative, economically resilient, and socially just. I have over ten years of experience working on sustainable agriculture and natural resource governance with organizations including the Center for International Tropical Agriculture of the CGIAR and the Food and Agriculture Organization of the U.N. I have an MPA from the University of Washington's Evans School of Public Policy and Governance gained in concert with service in the U.S. Peace Corps Senegal and a Ph.D. in Geography from the University of California, Davis. My research examines the many ways in which farmers in the Corn Belt can be supported to transition to diversified, regenerative agricultural practices from grassroots peer-to-peer farmer networks to market development to Farm Bill policies.
Elsie Assan
My research interest broadly encompasses understanding the role of agriculture in environmental governance and sustainability using both qualitative and quantitative research approaches. I am originally from Ghana and hold a B.Sc. in Agriculture from Kwame Nkrumah University of Science and Technology, Ghana. I obtained my M.S. in Community Sustainability from Michigan State University, where my thesis focused on the gender dimensions of climate change adaptation among smallholder farmers in Northwestern Ghana. I recently graduated from Pennsylvania State University with a Ph.D. in Agricultural and Extension Education. My dissertation assessed perspectives on stakeholder participation in the planning and implementation processes of Environmental Quality Incentives Program (EQIP) at the federal, local, and state levels of program decision-making and factors influencing farmers' (non-)participation in EQIP. I enjoy cooking, listening to music, and spending time with my family outside of work.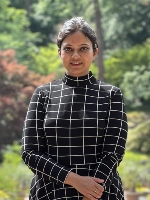 Shivika Aggrawal
I am a Lynn Fellow (PhD) and am associated with both the Interdisciplinary Ecological Sciences and Engineering (ESE) Graduate Program and Horticulture & Landscape Architecture (HLA) Department.
With an academic background in Civil Engineering and Sociology, I like to work at the intersection of Engineering, Environment, and Social Sciences with a focus on water issues meshed in agricultural landscapes. My research interests include cross-disciplinary investigation of resilience in agricultural riskscapes with a focus on social dilemmas, environmental uncertainty, design of soft infrastructure (governance regimes, literacy), knowledge-policy interaction, and integration-to-implementation sciences (i2S) approach.
Prior to my current pursuits, I have worked at the Central Building Research Institute (CSIR-CBRI) and Shobhit University in India. I also served as a Research Advisor for the interdisciplinary project Delta Lives. In my spare time, I like watching non-fiction documentaries, traveling, painting, and dancing.
I am poised to make an indelible impact, through my academic and non-academic pursuits, in the natural-social world I live in!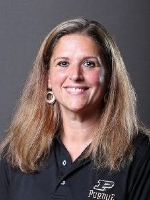 Amanda Dickson
I am a PhD student pursing a degree in Natural Resources Social Science. Specifically, I'm interested in the benefits of globalizing extension for the U.S. Cooperative Extension Service. I graduated with a B.S. and M.S. in Agricultural Economics from Oklahoma State University. I am the International Extension Specialist for the College of Agriculture at Purdue University. I provide leadership for the development and implementation of opportunities to engage Purdue Extension internationally, enhance the cultural environment within Purdue Extension, and increase the international experiences of Purdue Extension faculty and staff. Prior to coming to Purdue University, I was an Agricultural Peace Corps Volunteer in Paraguay, South America and taught business English to university students in South Korea.
Katherine Pivaral
I am a Guatemalan Master's student pursuing a degree in the Department of Horticulture & Landscape Architecture with a focus on social science. My work focuses on providing theory-based solutions for emerging diversified markets to make them more economically and environmentally sustainable. I graduated with a B.S. in Environmental and Development Engineering from the Panamerican Agricultural School, Zamorano in Honduras. During my undergrad, I gained experience working in Italy with sustainable agriculture and solidarity economies. After obtaining my degree, I worked in Guatemala on water supply projects, rural development, and youth empowerment. I love traveling and learning more about different cultures around the world.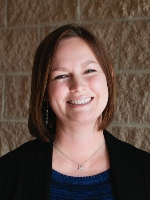 Kara Salazar
Kara is Assistant Program Leader for Community Development with Purdue Extension and Sustainable Communities Extension Specialist, affiliated with Illinois-Indiana Sea Grant and the Purdue University Department of Forestry and Natural Resources. Working with multidisciplinary teams, Kara oversees the development, delivery, and evaluation of programs to support environmental planning, community development, and sustainable development strategies in communities across Indiana and Great Lakes states. Kara has a Ph.D. in natural resources social science from Purdue University and M.S.Ed., M.P.A., and B.S. degrees from Indiana University. She is a member of the American Institute of Certified Planners (AICP), a Climate Change Professional (CC-P), and a Professional Community and Economic Developer (PCED) with credentials from LEED AP Neighborhood Development, the National Green Infrastructure Certification Program (NGICP), and the National Charrette Institute.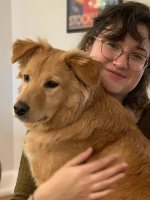 Rebecca Traldi
Rebecca is an environmental social scientist with a passion for understanding and addressing complex sustainability issues. She has a B.A. in Diplomacy and World Affairs from Occidental College, and an M.Sc. in International Development from Lund University, Sweden, where her thesis explored upland farm livelihoods in Vietnam. She has eight years of experience in environmental conservation with World Wildlife Fund-US, where she worked on agricultural supply chain sustainability and plastic pollution. In 2022, Rebecca completed her Ph.D. in Geographical Sciences at the University of Maryland-College Park. Her dissertation focused on evaluating the impacts of voluntary sustainability programs for agriculture and forestry, including village-level sustainable development projects in Laos, and global agricultural voluntary sustainability standards. In 2023, Rebecca started an AAAS Science & Technology Policy Fellowship with the U.S. Department of Energy's Office of Clean Energy Demonstrations. Outside of work, Rebecca loves spending time in nature with my dogs, family, and friends, drinking bubble tea and cooking, and watching garbage TV.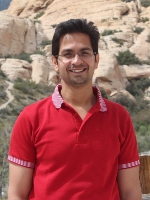 Pranay Ranjan
Pranay is an Assistant Professor of Environmental Policy in the School of Earth & Sustainability at Northern Arizona University. Pranay holds a Masters in Environmental Studies from TERI (The Energy & Resources Institute) University (now known as TERI School of Advanced Studies), and a Ph.D. in Environment & Natural Resources from the Ohio State University. During his time at Purdue, he worked on several projects including understanding farmers' and landowners' adoption of sustainable farming practices, and drivers of organizational readiness to adopt innovations. Broadly, his research falls under the following four focal areas: institutions and governance in natural resource management, conservation behavior and community resilience, uptake of agricultural decision-support tools by stakeholders, and climate change adaptation. As an interdisciplinary environmental social scientist his research helps build theory, while contributing to policy and practice. Outside of work, he enjoys hiking, traveling, playing squash, and playing guitar.
Ayorinde Ogunyiola
Ayorinde is an Assistant Professor at Murray State University. He combines computational methods and interdisciplinary theories to understand climate change issues and socio-ethical implications of emerging technologies such as artificial intelligence, big data, and algorithms in agricultural production systems and other sectors. Ayorinde has a Bachelor's in Economics from Ahmadu Bello University (Nigeria), a Masters in Economics from the University of Ibadan (Nigeria), a Masters in Mathmatics (Finance) from Jomo Kenyatta University of Agriculture and Technology and Pan African University (Kenya), and a PhD in Sociology (with a focus in environmental sociology) from South Dakota State University.
Ruxandra Popovici
Ruxandra is a Policy Analyst at Fisheries and Oceans Canada. She completed a PhD in Environmental Policy at Duke University, where she studied the impact of government-led environmental policies on local communities. At Purdue, she worked on issues related to integrated water resources management in Arequipa, Peru, cover crop adoption in the Midwest, and solar panel acceptance in Indiana. Outside of work, she likes to sail, ski, play badminton, and make jewelry.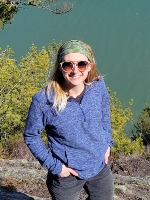 Brennan Radulski
Brennan earned her B.A. in biology at Wake Forest University in 2017 and her M.S. in natural resources social science at Purdue University in 2020. Her master's thesis research focused on understanding how Illinois and Indiana birders and bird photographers think about and contribute to human disturbance of birds. In addition to studying these two groups of wildlife viewers, Brennan helped the NRSS lab design and implement an outreach and education campaign to raise awareness about Whooping Cranes in Indiana, in collaboration with the International Crane Foundation and the Indiana Department of Natural Resources. After graduating from Purdue, Brennan continued to work on the Whooping Crane campaign and other projects as a research associate in the NRSS lab. She is currently working towards her PhD in human geography at Montana State University in the department of Earth Sciences, with a focus on wildlife and landscape conservation and policy.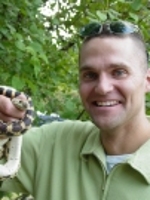 Brian MacGowan
A native of South Bend, Indiana, Brian is Extension Coordinator and Extension Wildlife Specialist in the Department of Forestry and Natural Resources at Purdue University. He earned a B.S. in Natural Resources from Ohio State University and a M.S. in Wildlife Science and Ph.D. in Natural Resources Social Science from Purdue University.  His current extension programs focus on integrating Extension in graduate and undergraduate education, forest management, and human-wildlife conflicts. His research program focuses upon Extension program evaluation and factors that influence how rural landowners utilize educational resources. Brian is also a Certified Wildlife Biologist.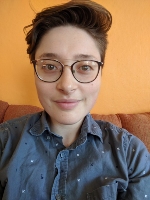 Rob Weiner
Rob earned their MSc. in the lab in 2019. Their thesis focused on the efficacy of climate change communication in two settings: 1) between policymakers and scientists in the context of United Nations climate negotiations, and 2) between the United States media and the lay public in coverage of hurricanes. Currently, they are in Purdue's Department of Agricultural Sciences Education and Communication and are working towards their PhD, researching the cognitive features of risk communication in the context of climate change. At present, they are also organizing graduate students with the long-term goal of unionization.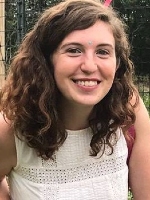 Michelle Hemler
Michelle earned her B.S. in Natural Resources and Environmental Science (2016) and her M.S. in Natural Resources Social Science (2019) from Purdue University. Her masters' thesis examined the impact of crop insurance on conservation adoption. After graduating with her M.S., Michelle was hired by Dr. Prokopy as a Research Associate and Outreach Coordinator, where she contributed to several projects related to conservation and farmer decision-making, including (1) understanding farmers' decisions to continue or discontinue cover crop use after cost-share contracts end, (2) identifying unique barriers to edge-of-field practice adoption in the Western Lake Erie Basin, and (3) evaluating farmer-led learning networks, its enabling conditions, and key characteristics of successful networks. In her free time, Michelle enjoys gardening and meditation.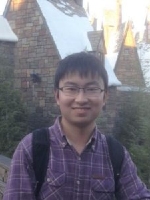 Junyu Lu
Junyu is an Assistant Professor in the School of Community Resources and Development at Arizona State University. His research interests are mainly in the area of climate change and adaptation, human dimension of natural resources, and impact of extreme weather on agriculture. During his postdoc at Purdue from 2018-2019, he was involved in multiple research projects on understanding the use of online agricultural Decision Support Tools developed by the U2U team and investigating factors influencing the adoption of agricultural conservation practices. He also provided statistical consulting to assist in data analysis and visualization for multiple research projects within the NRSS lab. Before coming to Purdue, he completed a Master degree in Applied Statistics and a Ph.D. degree in Geography from University of South Carolina – Columbia in 2018. He has been a research assistant working with NOAA's Carolinas Integrated Sciences and Assessments (CISA) team for five years on a range of climate change and adaptation research projects. In his spare time, he likes swimming, playing ping-pong and tennis.
Sarah Church
Sarah is an Assistant Professor of Planning in the Department of Earth Sciences at Montana State University. She has professional and research experience in multiple sectors including non-profit, private, municipal, state government, and university contexts. Sarah completed a Masters of Planning at the University of Utah and PhD in Planning at the University of British Columbia – both focusing on stakeholder engagement and watershed planning. During her time at Purdue, she worked on many projects including understanding successful watershed planning processes, farmers' motivations and barriers to conservation adoption, as well as climate change communication in the agriculture sector. She plans to continue to research behavior change processes across urban and working landscapes, particularly the how social learning and systems thinking influence environmental knowledge and behaviors. When not teaching, researching or writing, Sarah hikes and cycles with her family, and plays the violin in the community.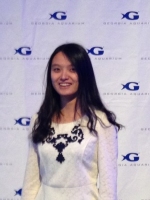 Yuling Gao
Yuling grew up in a historic city, Jingzhou, along the Yangtze River in central China. Rapid development in urban cities and rural areas of China changed the landscape tremendously, which impelled her to pursue her study in urban planning in the US. After obtaining a Master's degree in environmental planning from Rutgers University, Yuling became more focused on sustainable development and interaction between human and environment. After three and half years at Purdue, she completed her Ph.D. in Environmental Social Science,  on the factors influencing adoption, maintenance and diffusion of urban stormwater conservation practices. Currently, she is a postdoctoral researcher at the University of California, Berkeley. Outside of the work time, she enjoys wandering new places and photographing good moments of life.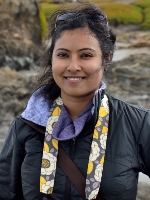 Aritree Samanta
Aritree is an Assistant Professor in Environmental Studies at the School of Public Affairs and Civic Engagement, San Francisco State University. As an interdisciplinary scholar, Aritree works in the areas of governance and collaboration in regional watershed systems, urban governance, and community resilience. Her work as a postdoctoral research associate at the NRSS lab involved studying the role of crop advisors in promoting conservation practices in watersheds in Michigan, and evaluating innovative collaborative watershed partnerships in Indiana. She completed her Ph.D. in Urban and Public Affairs from the Levin College of Urban Affairs at Cleveland State University. Aritree's professional work in India included projects in the areas of urban sustainability and climate change adaptation in low-income communities. In the United States, she has held fellowship and research positions with the Alliance for the Great Lakes in Chicago, IL and the Northeast Midwest Institute in Washington D.C.  Outside of work, she takes an active interest in photographing city life and people, reading, hiking, and enjoying various cultural opportunities that a place has to offer.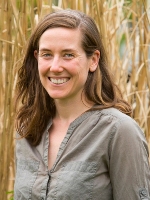 Chloe Wardropper
Chloe is an assistant professor in the department of Natural Resources and Society at the University of Idaho. She studies water resources management and governance. During her postdoc at Purdue, sheworked with The Nature Conservancy to better align incentives between farmers and landowners to encourage conservation on agricultural land. Before coming to Purdue, she completed her PhD in Environmental Studies at the University of Wisconsin-Madison, with funding from a National Science Foundation (NSF) IGERT fellowship and NSF Water Sustainability and Climate grant. Her dissertation was on the use of environmental measurement in policy formation and implementation, and the role of multi-scalar decision making in Upper Mississippi River Basin water and agriculture policies. Previous to her graduate studies, Chloe worked for four federal agencies on land and water sustainability policy implementation. She spends her weekends running around with her dog, paddling, and cooking.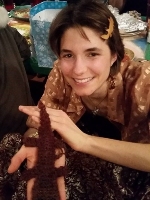 Brianna Osinski
After completing a biology B.A. at UNC-Chapel Hill, Brianna had an eclectic gap year being nocturnal in the Panamanian rainforest to study frogs and living in tents in national parks doing conservation projects, until landing at Purdue to study North America's largest salamander species, the hellbender. While she finds them gorgeous, few people appreciate their unique looks. As such, she received her M.S. surveying and interviewing individuals on whether a cartoon representation of this slimy salamander, as well as a mussel and a bat, would improve attitudes and behavioral intentions for conservation purposes. She is now off to Olympia, WA where she will serve as an environmental educator with AmeriCorps where she hopes to continue to connect people with the amazing world around them!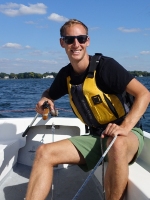 Francis Eanes
Francis is originally from the Allegheny mountains of southwestern Pennsylvania, though he has spent significant parts of his life in Idaho and (for the last 6 years) Wisconsin. From his earliest years gardening in his backyard, to spending the last 10 summers working on farms in various capacities, he has a deep interest in the intersection of natural resources, social values, and food systems. He spent one year as a postdoc in the NRSS lab, and is currently a Visiting Assistant Professor of Environmental Studies at Bates College (in Lewiston, Maine). Prior to his postdoc, he earned a Master's degree in Agroecology at the University of Wisconsin-Madison, followed by a PhD in Environment & Resources in UW-Madison's environmental studies program. His research interests include social and spatial understandings of human value systems, and how those contribute to the adoption of responsible, landscape-scale environmental behaviors for both individuals and groups. In addition, he is interested in community-based participatory research, and other applied/translational approaches that involve mutual learning. In addition to his academic work, he is a committed runner, cyclist, and triathlete. He also fell in love with sailing during his six years living on lakes in Madison, and loves hiking in any sort of natural area — particularly those near water!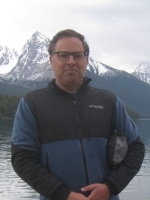 Ajay Singh
Ajay is an Assistant Professor of Environmental Studies at CSU, Sacramento and is on the editorial board of Case Studies in the Environment (University of California Press).  He teaches environmental policy and sustainability.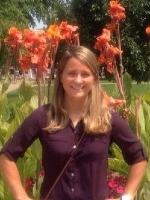 Belyna Bentlage
After receiving degrees in Anthropology and Environmental Studies from Loyola University Chicago, Belyna graduated from Purdue's Ecological Sciences and Engineering interdisciplinary program with an M.S. As a graduate student in Dr. Prokopy's lab, she studied public attitudes toward six endangered species of freshwater mussels in the Tippecanoe River. Her research project used survey data to create an outreach and education campaign aimed at raising awareness about the conservation of those unique, local animals. Visit HeartoftheTippy.org to learn more! After completing her thesis, she became a Research Associate and Outreach Coordinator for the lab. In this position, she continued working on the Heart of the Tippy campaign in addition to leading research projects involving farmers and conservation practice adoption. The projects she led include two Fieldprinting programs with farmers in Iowa, Indiana, and Illinois. After working in the NRSS Lab, Belyna served as Creighton University's first full-time sustainability coordinator. Belyna currently lives and works in Omaha, Nebraska as an Associate with Verdis Group. In her role, Belyna leads and supports a variety of projects such as climate resiliency planning and works with multiple clients in higher education, city government, and private business. To find out more about Belyna's work, please visit 
verdisgroup.com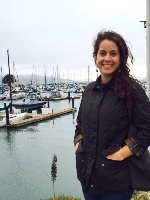 Zoë Glas
Zoë earned a B.S. in Wildlife Biology and an M.S. in Natural Resources Social Science at Purdue. While in Indiana, she studied the human dimensions of mid-size predator management (e.g. skunks, raccoons, coyotes), and how residents perceive potential management practices, and why these perceptions may differ from management practices for more charismatic species like deer, elk and wolves. After returning home to California, Zoë made the jump to the technology sector, where she leverages her expertise in qualitative and quantitative research gained at Purdue to understand the needs and expectations of Lyft users.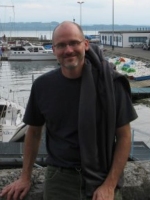 Brian Bulla
Brian was a postdoctoral research assistant from 2015-2016. He conducted research on the perception, barriers, and adoption of conservation practices in the Saginaw Bay Watershed of Michigan. His research interests include environmental policy, climate change adaptation, and community-based participatory research. He received his Ph.D. in Forestry and Environmental Resources from North Carolina State University and is currently an Assistant Professor at Appalachian State University.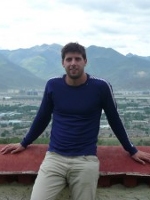 Silvestre García de Jalón
Silvestre worked as a postdoctoral research assistant in 2015. His research focused on the drivers of the adoption of conservation practices and adaptation strategies to climate change at the farm-level. His research interests lie on the interface between social sciences and resource (natural and agricultural) economics, as well as in combining analytical methods and insights from natural and social sciences. He received his Ph.D. in 2014 in Agricultural and Natural Resources Economics from the Technical University of Madrid, Spain. After leaving Purdue, Silvestre worked as a postdoc in the EU FP7 Agforward project at Cranfield University where he conducted research on Agroforestry and Bio-economic modelling. He currently works as a postdoctoral researcher at Basque Centre for Climate Change.
Mike Dunn
Mike was a postdoctoral research assistant from 2014-2015. He conducted research on the adoption of agricultural conservation practices, perceptions of risk in agriculture, and watershed/drainage management. His research interests include natural resource management and environmental sociology. He received his Ph.D. in National Park Management and Planning from the University of Northumbria, UK. He is currently a social scientist with the UK Forestry Commission where he conducts research on tree pests/disease, wildlife management, socio-ecological resilience, and delivery of forest ecosystem services.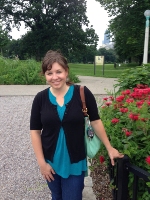 Jessica Ulrich-Schad
Jessica is an Assistant Professor of Sociology at Utah State University, where her research focuses on the dynamic impacts of natural resource related trends or events, like oil and gas extraction booms/busts, amenity migration, or the BP oil spill, on different types of rural places and community well-being and quality of life. She also studies the determinants of conservation practice adoption and maintenance among different types of agricultural producers and their decision making surrounding soil and water practices.  She received her PhD from the University of New Hampshire in 2014, worked in Dr. Prokopy's lab from 2014-2015, and held a position as an Assistant Professor of Sociology and Rural Studies at South Dakota State University before moving to USU in 2019.  
https://extension.usu.edu/directory/schad-jessica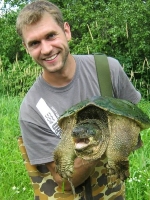 Aaron Pape
Aaron earned his MS in 2015.  His thesis examined the role of formal social networks on farmers' adoption of nutrient management practices.  Prior to coming to Purdue, Aaron received his BA in Land Use Planning from the University of Wisconsin-Stevens Point.  Aaron is now the Conservation Coordinator for the Sauk County Conservation, Planning, and Zoning Department in Baraboo, Wisconsin.  He manages the Baraboo River Watershed Program, a regional effort to reduce phosphorous levels in the Baraboo River.  Aaron also leads farmer education efforts and coordinates several county recycling programs.  He and his wife, Erin, love to hunt, backpack, cook, and work on their farm.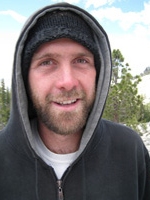 Nick Babin
Nick is an assistant professor in the Natural Resources Management and Environmental Sciences Department at California Polytechnic State University, San Luis Obispo. He utilizes interdisciplinary approaches to understand and promote sustainable land management and community development in both tropical and temperate landscapes. He was a postdoctoral research assistant in the lab from 2013-2014, conducting research and trainings on the social dimensions of watershed management. He has a Ph.D. in Environmental Studies from the University of California, Santa Cruz and did dissertation research on agroecological transformation in Costa Rica.  He spends his free time gardening, surfing and spending time with family and friends. 
https://nres.calpoly.edu/dr-nicholas-babin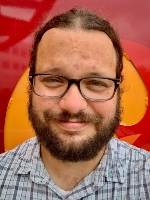 Stuart Carlton
Stuart was a postdoctoral research assistant from 2013-2014 and worked on the U2U project. His primary research interest is in the way that the public receives, processes, and perceives information about environmental and natural resource conflicts. He received his Ph.D. from The University of Florida's School of Natural Resources and Environment. He is currently Assistant Director of Illinois-Indiana Sea Grant, where he is responsible for the day-to-day management of the program while researching the social dimensions of Great Lakes natural resources issues.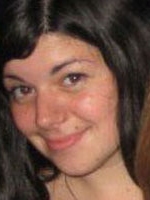 Amber Saylor Mase
Amber earned her MS in the lab in 2010 and her PhD in 2014.  Her thesis research focused on understanding the barriers and benefits to sustainable behavior on Purdue's campus and using Social Marketing to promote environmentally friendly behaviors–specifically, getting people to drink tap water instead of bottled water.  This work led to one peer-reviewed journal article.  Her PhD research examined the role of risk perceptions in climate change beliefs.  One article from her dissertation has been published and others are under review.  Amber also published numerous other papers during her time at Purdue and won awards for presenting her research at national conferences.  She is currently doing a postdoc at the University of Wisconsin-Madison.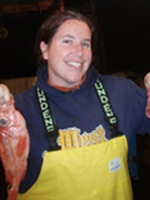 Kate Mulvaney
Kate earned her PhD in 2013.  Her dissertation research focused on understanding information needs of Great Lakes fisheries managers.  She currently has one article accepted from this research and others under review.  Kate also did research on wind farms while she was at Purdue and this led to two peer-reviewed journal articles.  She is currently a postdoc at the USEPA.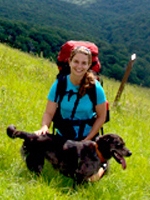 Rebecca Perry-Hill
Becca earned a non-thesis Masters in 2010 at Purdue and then her PhD in 2013.  Her dissertation examined non-traditional landowners (i.e. horse farmers, small farms, organic farms) and their perspectives of the environment.  After completing her dissertation, she worked at a postdoc in the lab for several months. She has a number of peer-reviewed publications from her time at Purdue.  She is currently an Adjunct Professor at the University of North Carolina-Asheville.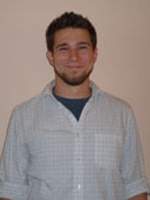 Adam Reimer
Adam earned his PhD in the lab in 2012 although he also has the distinction of being the first ever undergraduate researcher I hired in 2003 when he was an undergraduate wildlife major!  Adam's dissertation focused on participation in the Environmental Quality Incentives Program and his research has contributed to the understanding of farmer conservation decisions and the role of polices in driving those choices. After leaving Purdue, he held a postdoc position at the Kellogg Biological Station at Michigan State University. In 2019, Adam took a conservation outreach specialist position with the National Wildlife Federation, based out of west Michigan, where he works on supporting conservation outreach efforts throughout the Midwest.
JoElla Jackson-Tyree
JoElla earned her MS in 2012. She conducted her research while working for the Peace Corps in Mexico and she studied social factors influencing littering.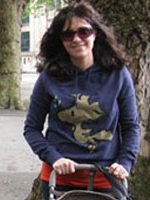 Lamis Behbehani
Dr. Lamis Behbehani received her PhD in Ecological Sciences and Engineering in August 2012 from Purdue University, MFA in Interior Design from Purdue University in 2008, and MArch in Domestic (Housing) Environments from McGill University in 2006.  Currently, she is an Assistant Professor of Interior Architecture at Kuwait University in the College of Architecture.  Her teachings aim to educate students and the public about sustainable design theories and practices through her design studio works, lectures and public engagements.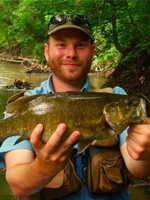 Nate Mullendore
Nate earned his MS in 2011 and studied the role of sense of place in influencing conservation behavior of farmers in the Midwest.  After graduating, Nate worked as the NRSS research associate and outreach coordinator for several years and was involved in numerous projects and published a number of peer-reviewed journal articles.  He is currently working for the Minnesota DNR.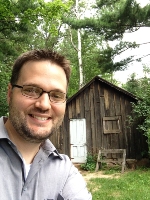 Aaron Thompson
Dr. Aaron Thompson is an Assistant Professor of Landscape Architecture at Purdue University whose work emphasizes the power of place-based planning to support community land use, recreation, and conservation decision making. Integral to his teaching and research is an applied landscape planning approach that incorporates social-ecological science into the design process to create landscape transformations capable of balancing the needs of human and natural systems. He is currently working on projects building geodesign tools to support forest conservation planning in the Northwoods region, developing innovative community capacity approaches that respond to the challenge of water quality management in the Great Lakes basin, and providing design and research support to sustainable development projects enhancing the future of the Midwestern landscape.
Adam Baumgart-Getz
Adam Baumgart-Getz received his PhD from Purdue University in June 2009 after receiving his B.S. in Environmental Resource Management from The Pennsylvania State University in 1994, as well as an MSES in Water Resource Management and an MPA in Environmental Modeling from Indiana University in 2005. His dissertation examined determinants of BMP maintenance. Before returning to graduate school, Adam was a US Peace Corps Volunteer in the Dominican Republic working on soil erosion prevention and sustainable agriculture and also worked as a community organizer on water issues in The Bronx. Adam currently works for the US EPA, Office of Air Quality Planning and Standards.
Kristin Floress
Kristin is a Research Social Scientist for the US Forest Service Northern Research Station in Evanston, IL.  Her research interests and expertise pertain to understanding and modeling the impact of social factors – from the individual to the community level – on natural resources planning, management, conservation, and restoration across public and private lands. Most of her research is in the context of forest and water resources.  She received her PhD in 2008, and was an Associate Professor and Extension Specialist in the College of Natural Resources at the University of Wisconsin – Stevens Point before moving to the Forest Service.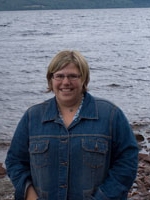 Alicia Molloy
Alicia Molloy graduated with her MS in December of 2008 from this lab, and slipped nicely into employment that was directly related to her research interests and passion as the lab's Watershed Planning Specialist. Through her position, she helped increase the capacity of watershed groups in Indiana, whether it be through helping them collect social baseline data to inform their planning processes, planning public meetings to gather community input on water quality, or helping to evaluate field days and workshops groups have conducted. Alicia then moved to New York state where she is the Director of Federated Conservationists of Westchester County. When Alicia's not working, she enjoys spending time with her furry kids, visiting the farmer's market, and canoeing in local rivers and streams.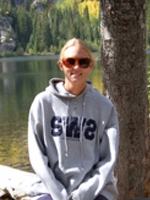 Denise Weinkauf Garcia
Denise Weinkauf completed her Masters in August 2008. She received her B.S. degree from Winona State University in Minnesota in 2006, where her research focused on the effect of tourism development on surface water quality. Denise works for 
Engineering Analytics, Inc.
, an engineering environmental consulting company that works on projects in forensic, water resources, environmental, and mining reclamation. Her job is to apply geologic principals and considerations to projects in all of these areas. Her job includes both office and field work to accomplish this task. Originally from Montana, she enjoys hiking and camping in the mountains in her spare time.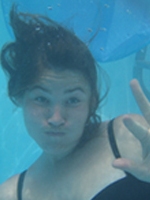 Julie Crick
Julie Crick's completed her Masters in 2006.  She examined motivations for conservation design in Northern Indiana. Julie 's first job after working for Purdue was at the 
San Bernardino National Forest Association
 coordinating a program aimed at education for forest landowners about the importance of management techniques in a fire prone ecosystem.  She is now an Extension Educator at Michigan State University.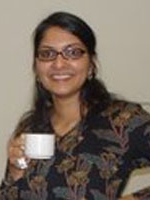 Roshni Nuggehalli
Roshni Nuggehalli completed her Masters in Human Dimensions of Natural Resources in 2006. Roshni  left to work as a Research Associate at IT for Change, a non-profit organization in India. IT for Change engages in debates on information and communication technologies (ICT) in development, to re-interpret the social and political narratives that are often sidelined or are altogether missing. Roshni studies research frameworks within the IT for Change field project for empowerment of marginalized rural women through ICTs, and is engaged in developing measurement indicators for the project. She was also involved in a study on development led by telecentre initiatives from cases around India. Roshni likes to read, travel and write, in that order.