International Agriculture Ambassadors
​An Intern​ational Ag​riculture Ambassador represents International Programs in Agriculture and is an advocate for study​ abroad​. The main responsibilities for ambassadors are to assist with incoming international excha​n​ge​​ students, ​promote study abroad, assist with international visitors, give presentations, and increase global awareness.
Application
The application​ to be an International Ag Ambassador for the 2024-2025 academic year is due on March 25, 2024 by email to agabroad@purdue.edu by 5:00 pm. This PDF presentation explains more information about the ambassador program.
2023-2024 International Agriculture Ambassadors
The current International Agriculture Ambassadors are: Joshua Hardy, McKenna Wilson, Drew Parker, Diana Ikanovic, Matteo Mereu, Arlene Polar, Allison Schimpf, Sydney Hefty, Kylie Soniak,  Andrew Murray, Ava Ralston. Learn more about the ambassadors below.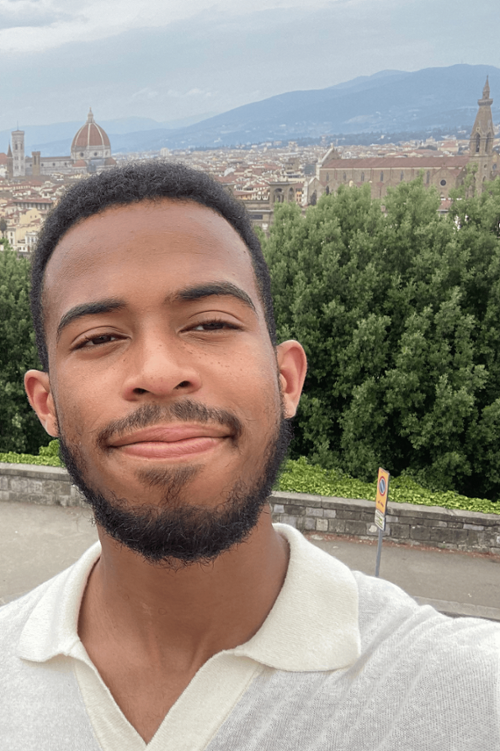 Joshua Hardy
Semester in England
Major(s): Biological engineering 
Minor (if any): none 
Hometown: Northville, Michigan 
Ask Me About: Study Abroad, Good R&B/Soul Artists, Wearing Fancy Socks, the Amazon Rainforest, Animals, Life in the U.K., Just Dance (the game)   
A Little About Me:  As a current Purdue student and lifetime Michigander, I can truthfully say that this university has influenced my life in many unexpected ways. Studying abroad exposed me to a plethora of amazing destinations, inspiring cultures, and unforgettable individuals. A long-term goal of mine is to aid in habitat restoration and conservation efforts in the Amazon. Along with cherishing my aims and ambitions, I hope to pursue and develop my passion for traveling as the experiences will never cease to amaze me. Ultimately, within each stage of life, I plan to embrace my journey and celebrate the destination. 
McKenna Wilson
Italy Summer
Major(s): Agricultural Economics and Animal Sciences
Minor (if any): none
Hometown: Bunker Hill, Indiana
Ask Me About: Study Abroad, College of Ag Clubs, Country Music, Work-Life Balance, Off-Campus Living
A Little About Me: Hey y'all I am McKenna Wilson, a junior studying Agricultural Economics and Animal Sciences with a concentration in Agribusiness. I work at the Boilermaker Butcher Block in Creighton and am currently the Vice President of the Homesteaders Association. Outside of class and work, I love to go to Raising Canes and Silver Dipper with my friends. My study abroad trip was in northern Italy for 10 days in May covering their animal production practices. I do come from a very small town in Indiana, so studying abroad was always a little terrifying to me, so do not be afraid to reach out about your concerns!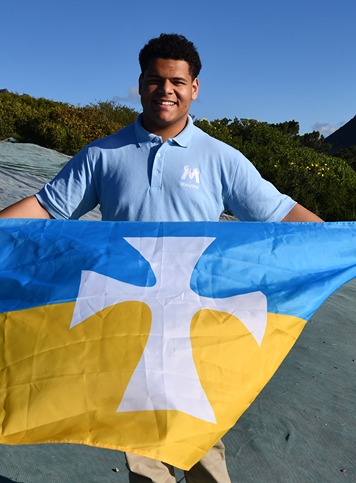 Drew Parker
South Africa Summer
Major(s):  Agribusiness
Minor (if any):  Crop Science & Farm Management
Hometown:  Fishers, Indiana  
Ask Me About:  Study Abroad, MANRRS, Sigma Chi, Farm Equipment, College of Ag Student Organizations
A Little About Me:  Hello, I am Drew Parker, a sophomore studying Agribusiness double minoring in crop science and farm management. I got my passion for agriculture from my Grandparent's family farm where I spent most summers helping out and working on the farm. Besides my involvement as a College of Agriculture study abroad ambassador. I serve as the Region V Undergraduate Student Vice President of MANRRS (Minorities of Agriculture Natural Resources and Related Sciences) Covering 13 universities 8 of which are in the Big Ten. I am also a brother of the Sigma Chi Fraternity Delta Delta Chapter. My study abroad to South Africa was my first time outside the country. It has been one of the greatest experiences I've ever had. The Program not only helped me expand my horizon on what's outside of the U.S. but I also learned more about myself. I not only grew as a global citizen but I grew personally, learning more about myself. I am forever grateful for participating in the study abroad.
Andrew Murray
France Long-Term Summer
Major(s):  Agribusiness Management
Minor (if any):  
Hometown:  Fort Wayne, IN
Ask Me About:  Study Abroad, Greek Life, FarmHouse, Campus Crusade for Christ, Agribusiness Club, Young Americans for Freedom
A Little About Me:  I wholeheartedly believe in the positive impact studying abroad has on students and am excited for the chance to share the benefits and vast array of opportunities students have access to in international agriculture. I find joy in interacting with many students not native to Indiana on campus, and I love learning about where they come from, and who they are. While studying at Purdue, I really enjoy learning from my professors about crop production, Botany, economics, management, U.S history and much more. Those were some of my favorite courses I have taken so far, but the most important skill I have learned from my time at Purdue is time management.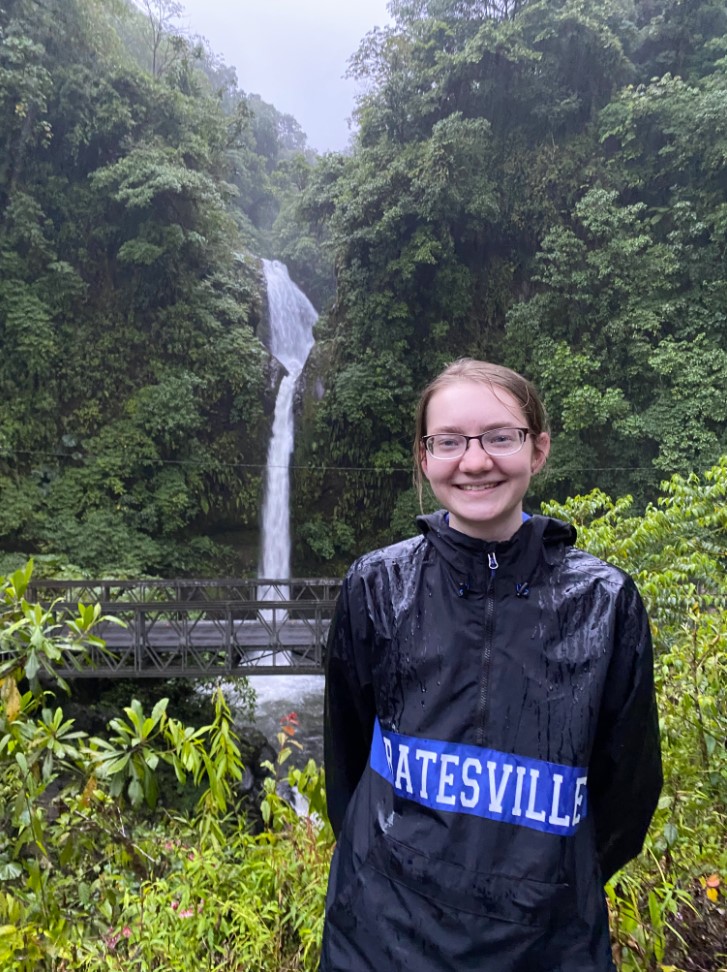 Ava Ralston
Semester in Greece, Costa Rica Spring Break
Major(s): Food Science
Minor (if any):
Hometown:  Batesville, IN
Ask Me About:  Christian clubs on  campus, lab-work on campus, short or semester study abroad, food science or interest in the food industry, and adjusting from a small town to huge Purdue.
A Little About Me:  I am from a small town in southeastern Indiana. Coming to Purdue was a huge change, but one of the best experiences of my life. Being a part of the Food Science and Agriculture community in Purdue helped me adjust and find a family with similar interests as me. Furthermore, studying at Purdue gave me the opportunity to expand my horizons. Since I've never been outside of the country before, I wanted to start with a shorter program. I was lucky enough to spend my spring break last year in Costa Rica studying their agriculture and sustainability. During this week, I was able to immerse myself in the Costa Rican culture and grow personally. I learned about their practices, and about myself. This experience taught me use each others differences to strengthen people instead of drive them apart. I also learned to appreciate what I have and the opportunities I come across. After experiencing an amazing spring break in Costa Rica while furthering myself personally and academically, I decided to continue my study abroad journey by spending this semester (spring 2023) at Perrotis College in Thessaloniki, Greece. Here I am able to study food science and learn the Greek culture. So far, I am able to see how the Greeks study food science and compare it with what I have learned at Purdue. I have also been immersed in their culture with orientation and excursions. All of my travels have influenced who I am today and taught me to be comfortable with being uncomfortable. I encourage everyone to take advantage of the opportunities they are presented and fully explore everything Purdue has to offer. 
Diana Ikanovic
France Summer, Germany Summer
Major(s): Agricultural Business
Minor (if any): Crop Sciences
Hometown: Terre Haute, Indiana
Ask Me About: Agriculture Business, Agronomy, Greek Life, Study Abroad,  On-Campus Resources, Sales and Marketing Internships, International Internships, Horizons, Undergrad Research, Learning languages,
A Little About Me: Hi everyone! My name is Diana Ikanovic and I'm a senior pursuing a degree in Agricultural Business. I was born and raised in Terre Haute, Indiana, I was brought up with a strong passion for traveling, thanks to my family's roots in Bosnia and Serbia. Growing up, I discovered my profound love for nature, indulging in activities such as hiking, swimming, rock climbing, and camping. As a freshman at Purdue University, one of my biggest dreams was to explore the world by studying abroad, and I was fortunate enough to fulfill this aspiration twice during my time at the university. My first study abroad program led me to Toulouse, France, where I delved into viticulture and viniculture, and later interned at a French vineyard, honing my skills in managing grapevines and producing red and rose wine. Currently, I am thrilled to embark on a new adventure, heading to Stuttgart, Germany, to work on Agricultural policy with Dr. Weick. My focus will be analyzing the advantages and disadvantages of the Green New Deal in the European Union, enriching my knowledge and understanding of global agricultural policies. I urge anyone who is contemplating studying abroad to step out of their comfort zone and experience new cultures, as it allows for personal growth and the creation of unforgettable memories and meaningful connections. My travels have played a pivotal role in shaping me into the person I am today, instilling in me the belief that I can handle any situation that comes my way.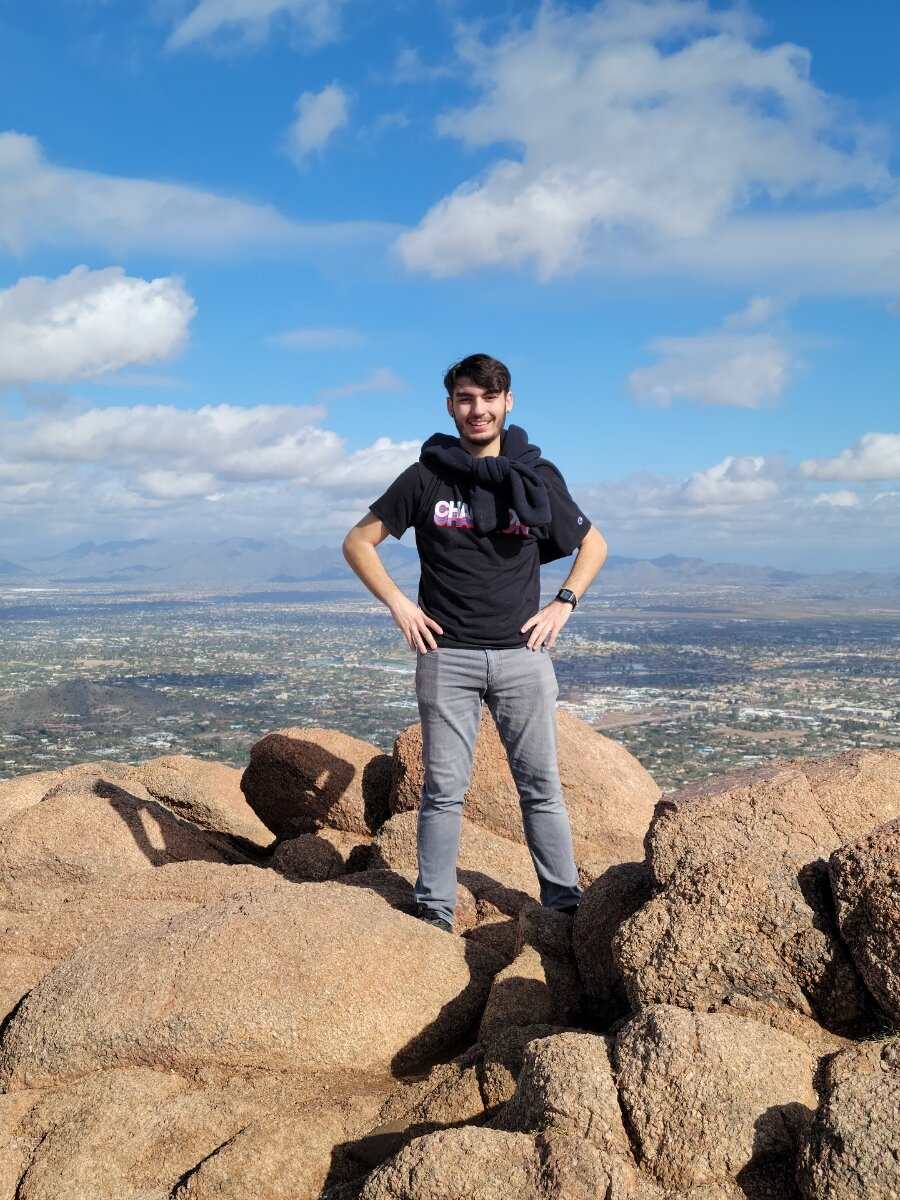 Matteo Mereu
Germany Summer
Major(s): Natural Resources and Environmental Science
Minor (if any): Electrical Engineering Technology, Global Liberal Arts Studies
Hometown: Evanston, IL
Ask Me About: Renewable energy, sustainability, food, cooking, Italy/Italian Culture/Italian Club, Clean
Energy Club, twenty øne piløts, basketball, F1, Super Smash Bros.

A Little About Me: Hey everyone, the name's Matteo! I'm a Junior from Evanston, IL, which is a suburb just north of Chicago. I grew up in a heavily Italian-American home where I learned the wonderful Italian
language, and more importantly I learned how to cook (many) nice meals. I also know Spanish, and a bit
of Latin as well. I have been lucky enough to travel and experience many different cultures in my lifetime,
and for me it's something that never gets old. As a huge foodie, I'm always into trying new cuisine, but to
me the most important part of traveling is the number of connections one can make. Studying abroad is
all of that and more; my favorite thing about studying abroad is being able to see the importance of my
work and studies at a global level. With environmental science, as it is my major, I see the plethora of
issues not as just a United States problem, but a worldwide group project that needs a solution.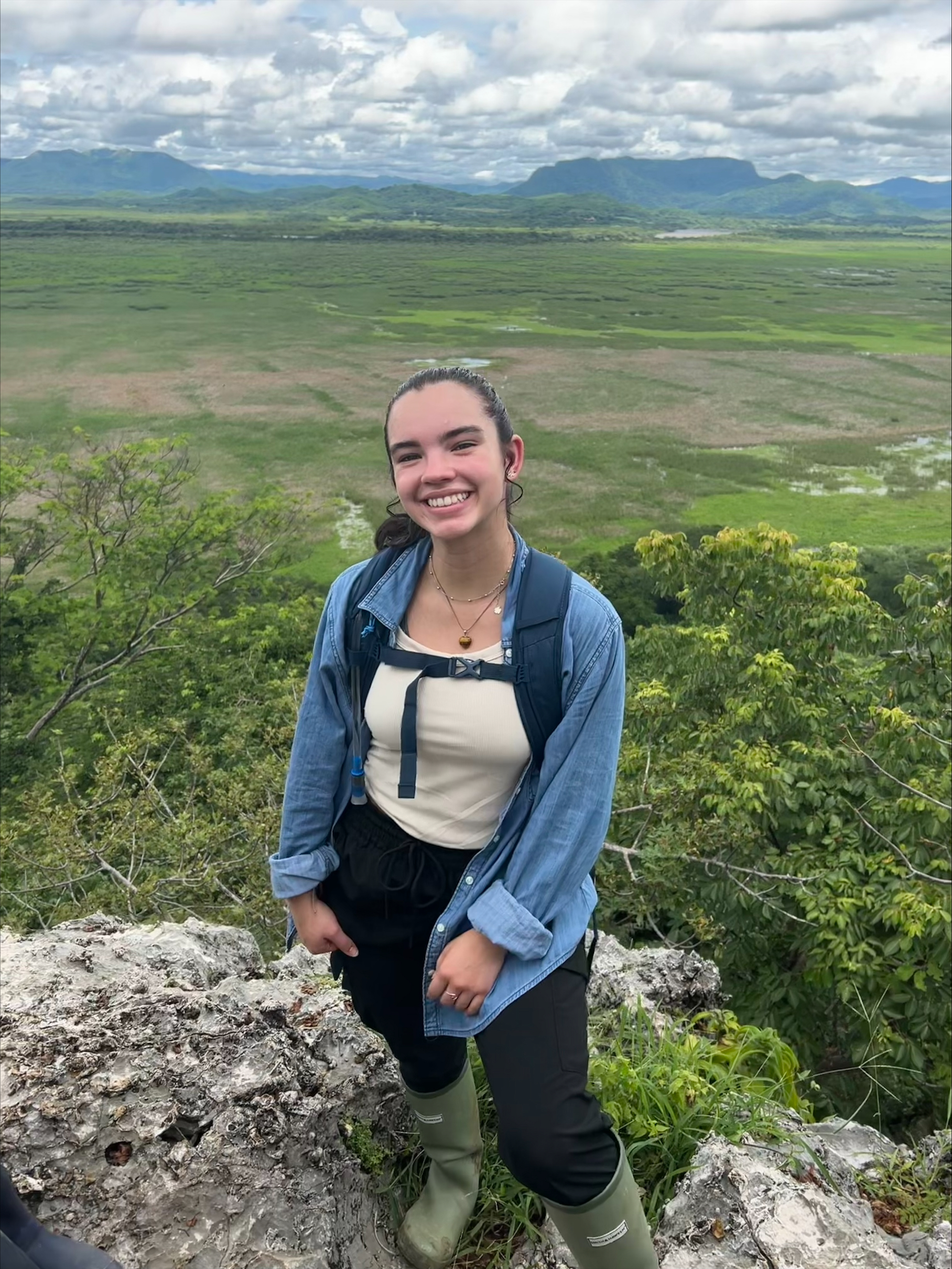 Arlene Polar Piñeiro
Ireland Spring Break, Sweden and Norway Short-term Summer
Major(s): Wildlife Sciences
Minor (if any):  Environmental Politics and Policy
Hometown: San Juan, Puerto Rico
Ask Me About: Studying Abroad, Undergraduate Research, Forestry and Natural Resources, Purdue Latino Community, music, working on campus, or any other thing that might interest you.
A Little About Me: Hi all! I am a junior in Wildlife Sciences. I grew up in the Caribbean close to the beach and I really enjoy the sunny days on campus. Being a Wildlife Major, I have learned and gained field experience like no other. I enjoy learning about nature and educating as well. Coming to Purdue University for school has been a big change culturally. During my years here, I have experienced many firsts, learned to try new things, adventure, and work hard for the opportunities. A piece of advice I received when I first arrived was "Purdue is only as big as you make it". Going to school on a big campus can be very overwhelming, but I believe there is truly something for everybody on the Purdue campus.  Studying abroad has been one of the best experiences in my life. Learning, meeting, and experiencing different cultures has added such a positive impact towards my personal growth. Some of my future goals include keep travelling, work/ volunteer towards wildlife conservation, receive a master's degree and try many different foods. We only have one life; I believe we should live it and enjoy it to the fullest.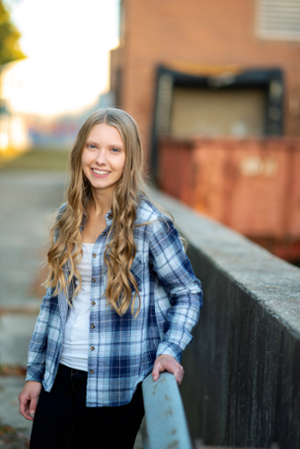 Ally Schimpf
Galapagos Summer
Major(s): Animal Sciences with a Concentration in Pre-Veterinary Medicine
Minor (if any): Biological Sciences and Horticulture
Hometown: Greencastle, IN
Ask Me About: Christian Student Life, Animal Sciences, Studying Abroad, The Unhurried Club, Having Multiple Jobs on Campus, Campus Resources, Gardening
A Little About Me: I am a junior in Animal Sciences studying Pre-Veterinary Medicine. I have a passion for working with animals and I am currently a Student Animal Care Technician at the Centrally Managed Animal Facilities on campus. When I first came to Purdue and learned about all the amazing study abroad opportunities, I knew I needed to get out of my comfort zone and go for it! The Galapagos had always been on my bucket list and Purdue helped me achieve that goal. I firmly believe that the best way to learn about another culture is to immerse yourself in it through travel and hands-on experience. The best advice I have is to take a chance and try something new! Whether going on a study abroad trip or joining one of the various organizations on campus, broadening your horizon is sure to bring lasting memories.
Sydney Hefty
Italy Summer, France Summer, Ireland Spring Break
Major(s): Agricultural Economics 
Minor (if any):  Political Science
Hometown: Auburn, Indiana
Ask Me About: Study Abroad, Ag Week, Greek Life, Raising Goats, Embroidery, Boiler Catholics, Business and Sales Internships, Entrepreneurship, Swing Dancing 
A Little About Me: I am a Junior Studying Agricultural Economics and pursuing a minor in Political Science. While growing up in Auburn, IN, I enjoyed joining organizations where she could share my passions. I continue this at Purdue through her involvement in Ag Week Task Force, Purdue Cooperative Council, Purdue Foundation Student Board, and International Ag Ambassadors. Outside of the classroom, I enjoy attending Agribusiness Club meetings and Boiler Catholic's Socials. In my free time, I enjoy going for walks around campus and meeting up with my friends to eat Mad Mushroom Cheese Sitx. Back at home, I am involved in my county's Fair and Festival planning, as well as volunteering at the local Women's Care Center. Ag Ambassadors allows me to share my passion for staying curious about the world. I look forward to all the great memories and experiences to come. My study abroad trips were to Italy in 2022, Ireland in 2023, and France in 2023. All three trips were amazing experiences where I got to learn about places I had only seen in media. I cannot recommend enough taking the leap of going on a study abroad!
Kylie Soniak
Galapagos Summer
Major(s):  Animal Science (Pre Vet)
Minor (if any): Wildlife Biology and Biological Sciences 
Hometown: Raleigh, NC 
Ask Me About: I love questions about anything wildlife related especially when it comes to finding opportunities to get hands-on experiences with exotics abroad:) 
A Little About Me: Hi guys I'm Kylie! I'm a current sophomore pursuing Animal Science with a concentration in Pre-Veterinary medicine and minors in Wildlife biology and Biological Sciences. Coming from North Carolina I grew up being an avid nature enthusiast who enjoys activities such as surfing, hiking, and painting. However, my biggest passion is traveling. As a freshman, I had the chance to study conservation and sustainability in the Galapagos during spring break. Currently, I'm preparing to embark on a four-week study abroad program in Italy during my sophomore year. I strongly believe that studying abroad in college is a unique and invaluable experience that everyone should consider. I'm eager to share my experiences and encourage others to seize similar opportunities.