International Agriculture Ambassadors
​An Intern​ational Ag​riculture Ambassador represents International Programs in Agriculture and is an advocate for study​ abroad​. The main responsibilities for ambassadors are to assist with incoming international excha​n​ge​​ students, ​promote study abroad, assist with international visitors, give presentations, and increase global awareness.
Application
The application​ to be an International Ag Ambassador for the 2023-2024 academic year is due on March 25, 2023 by email to agabroad@purdue.edu by 5:00 pm. This PDF presentation explains more information about the ambassador program.
2022-2023 International Agriculture Ambassadors
The current International Agriculture Ambassadors are: Mandar Bagade, Ava Baker, Miriam Cook, Andrew Murray, Alexandra Neikirk, Ava Ralston, Holly Shaver. Learn more about the ambassadors below.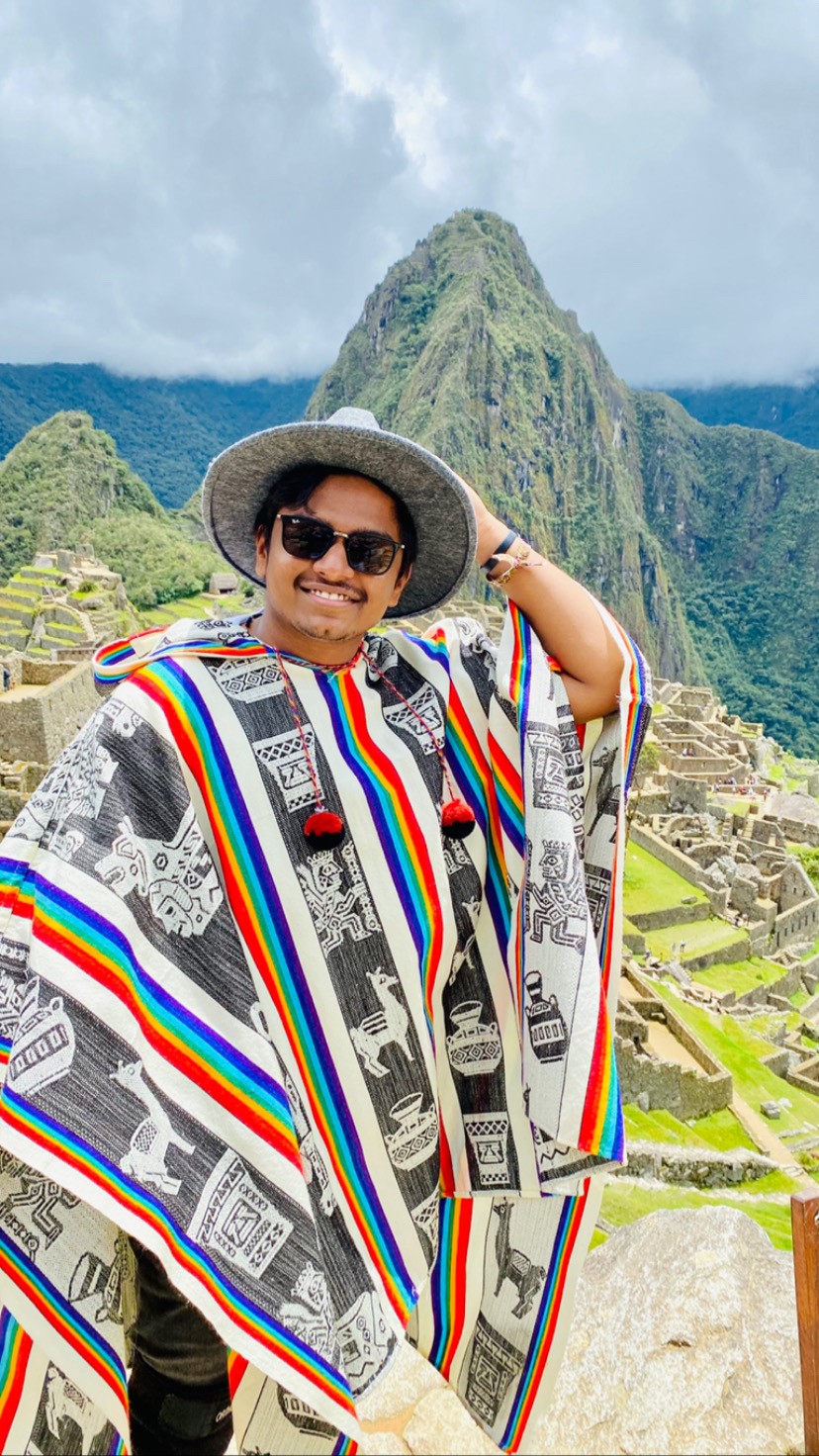 Mandar Bagade
Peru Spring Break
Major(s):  Agriculture Systems Management
Minor (if any):  Leadership Management
Hometown:  Mumbai, India
Ask Me About:  Agriculture, Study Abroad,  On-Campus Resources, Sales and Marketing Internships, Cross Cultural Communication
Hello all! I am a senior in ASM and my experience at Purdue so far has been amazing. Being an international student, I am already studying abroad in the U.S. but Peru was a completely different experience and that helped me secure an on-campus job with IPIA. Taking up study abroad is a challenge for everyone but overcoming this taught me so much about myself. I was a part of the study abroad experience in Peru during the Spring break 2022. The picture on the left was taken at Machu Pichu!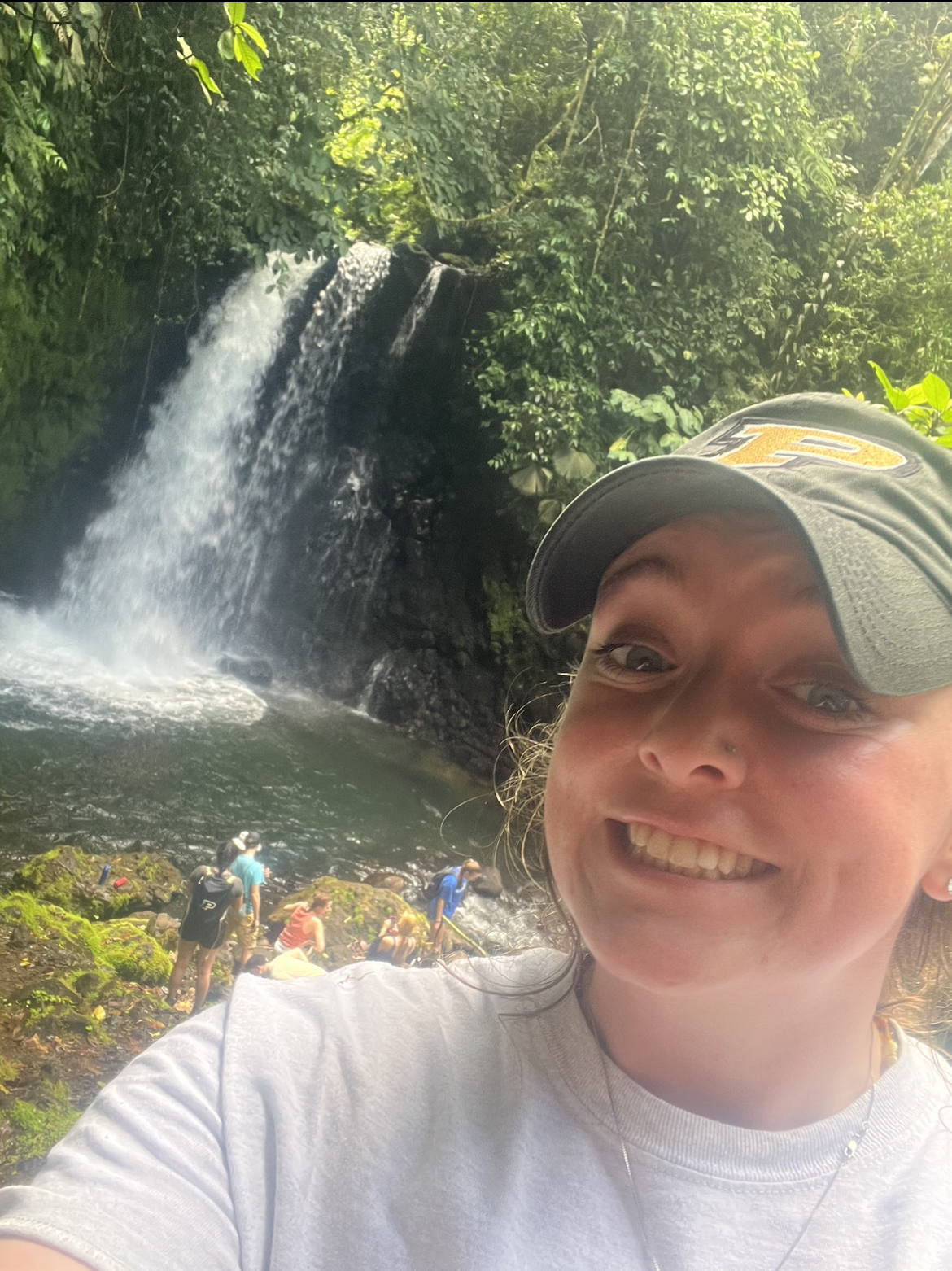 Ava Baker
Costa Rica Spring Break
Name: Ava Baker
Majors: Animal Sciences Pre-Veterinary Medicine
Hometown: Lafayette, IN
Ask me about: Animals, Greek Life, Working in a Veterinary Hospital, Having Multiple Jobs in College, Studying Abroad, or anything that interests you! I can talk about anything!
Purdue University gives us so many opportunities as students. There are so many clubs, organizations, jobs, and events that it's hard to figure out what is best for you. At Purdue, I have been involved in Dairy Club, Purdue Pre-Veterinary Medication Association, Foal Watch, Sigma Alpha, and International Ag Ambassadors. I hold officer positions in Dairy Club and Sigma Alpha. I studied abroad in Costa Rica for Spring Break during my Freshman year here at Purdue. The biggest thing I encourage new students is to get involved! Getting involved in different organizations can help to gain things like friendships, internships, connections, and many other things. I promote studying abroad because it gets you out of your comfort zone and you learn things about yourself that you knew of before. Purdue gives you a plethora of opportunities to grow as a person and a professional. Take a chance and get involved!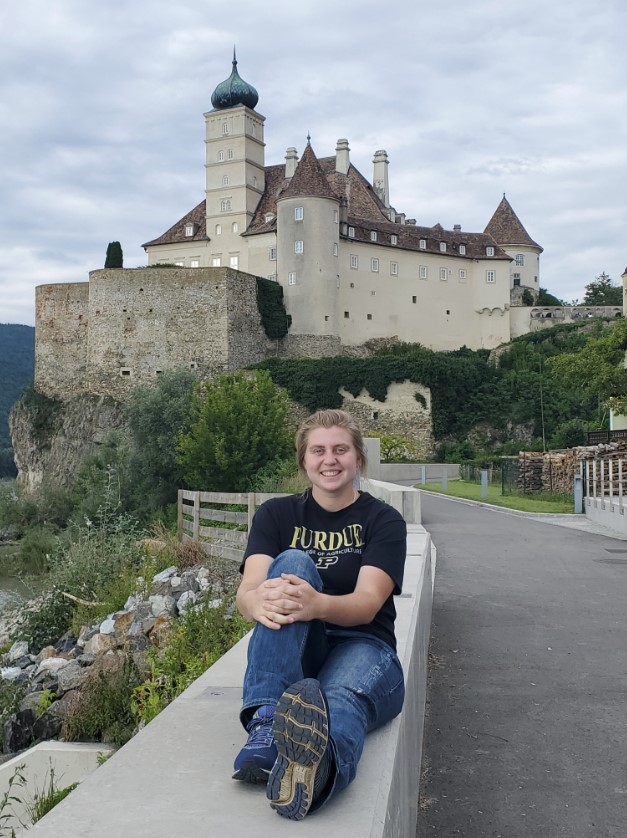 Miriam Cook
Netherlands Semester
Major(s):  Agriculture Economics
Minor (if any):  Animal Science, Farm Managment, Public Policy
Hometown:  Pewamo, MI
Ask Me About:  Dairy Judging, Greek Life, Out-of-State Student, Juggling Multiple Jobs, Meat Science, Christian Student Life, Agriculture Policy, AFA
Coming from a small rural town in the middle of Michigan to a city was a big adjustment, but the close knit Purdue college of agriculture, truly helped me fit in and find my groove to give me the tools to succeed. Studying agriculture economics the past three years has given me the flexibility to do so many things, from attending multiple conferences across the country, competing on the Purdue Dairy Judging team and have three completely different jobs in the agriculture sector. It was the large study abroad office at Purdue that drove me to study here and pursue an international experience. Taking a whole semester to study at Wageningen University in Holland, the top agriculture college in the world was challenging both personally and academically. I got to see many parts of Europe being so close to a diverse amount of cultures surrounded by so many international students. I will never be the same following those six months spent abroad and couldn't imagine my life not being able to continue to see the world. It is because of my experience abroad I was able to land a global internship where I was able to continue to travel and interact with many nationalities in the work place. I am a firm believer in not letting my classes get in the way of my education and I have come to find the extra opportunities college provides open so many doors of possibilities so always say YES!
Andrew Murray
France Long-Term Summer
Major(s):  Agribusiness Management
Minor (if any):  
Hometown:  Fort Wayne, IN
Ask Me About:  Study Abroad, Greek Life, FarmHouse, Campus Crusade for Christ, Agribusiness Club, Young Americans for Freedom
I wholeheartedly believe in the positive impact studying abroad has on students and am excited for the chance to share the benefits and vast array of opportunities students have access to in international agriculture. I find joy in interacting with many students not native to Indiana on campus, and I love learning about where they come from, and who they are. While studying at Purdue, I really enjoy learning from my professors about crop production, Botany, economics, management, U.S history and much more. Those were some of my favorite courses I have taken so far, but the most important skill I have learned from my time at Purdue is time management.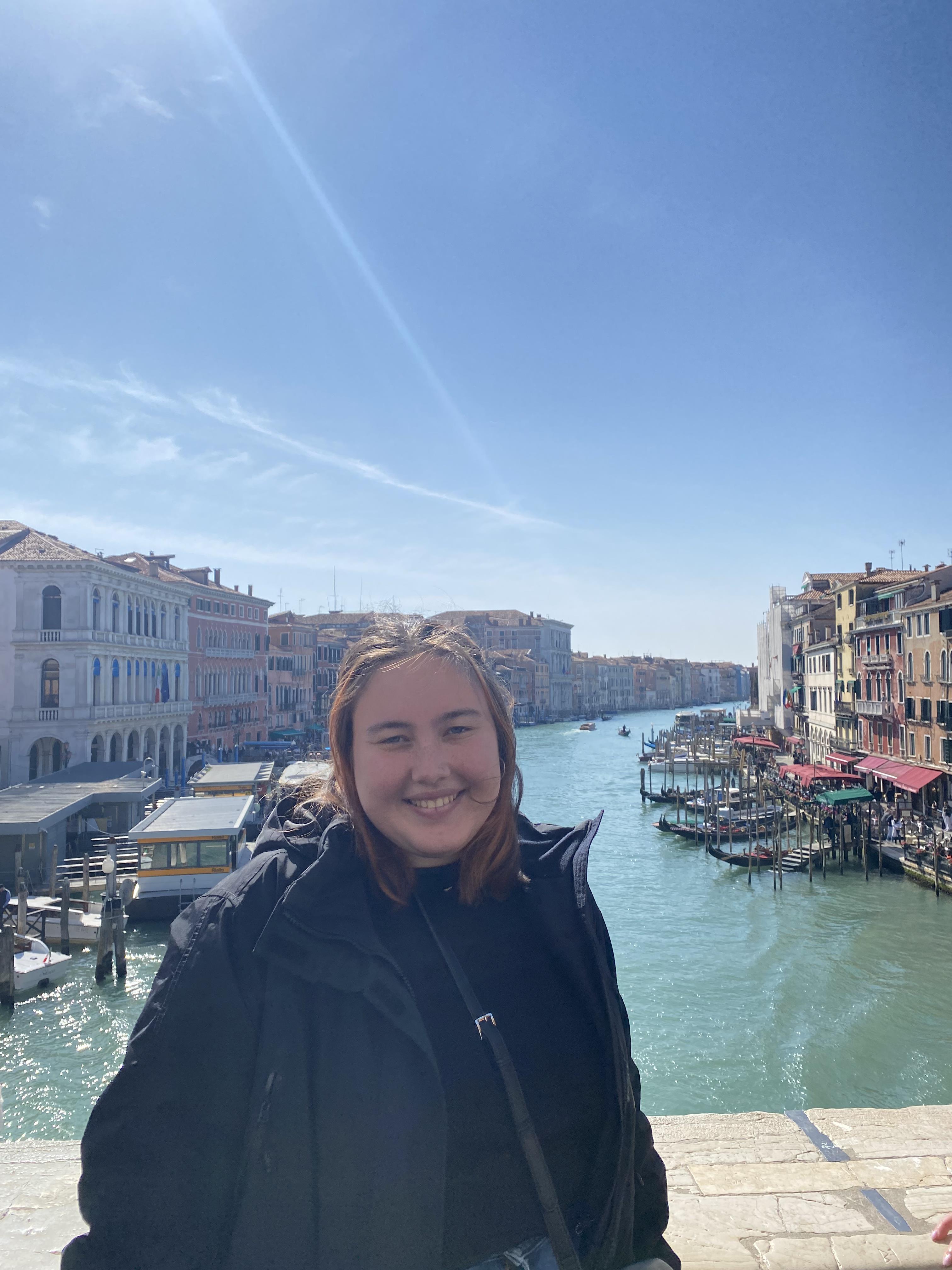 Alexandra Neikirk
Italy Semester
Major(s):  Food Science
Minor (if any):  
Hometown:  Lusby, MD
Ask Me About:  Food Science, Out-of-State Student, Undergrad Research, Fiber Arts Club, Studying in Italy
I am a junior in the Food Science department , with hopefully an Italian minor. I love learning about all of the different sciences that are behind the food we eat!  I have done some undergraduate research within the department and love working in a lab.  I studied abroad for a semester in Milan, Italy this past spring in a co-sponsored program.  My favorite parts were learning about Italian culture and the food, which is why I am pursuing an Italian minor.  I absolutely loved every part of learning about everywhere I visited, the people that I met and the memories i made, which is why I wanted to become an International Agricuture Ambassador.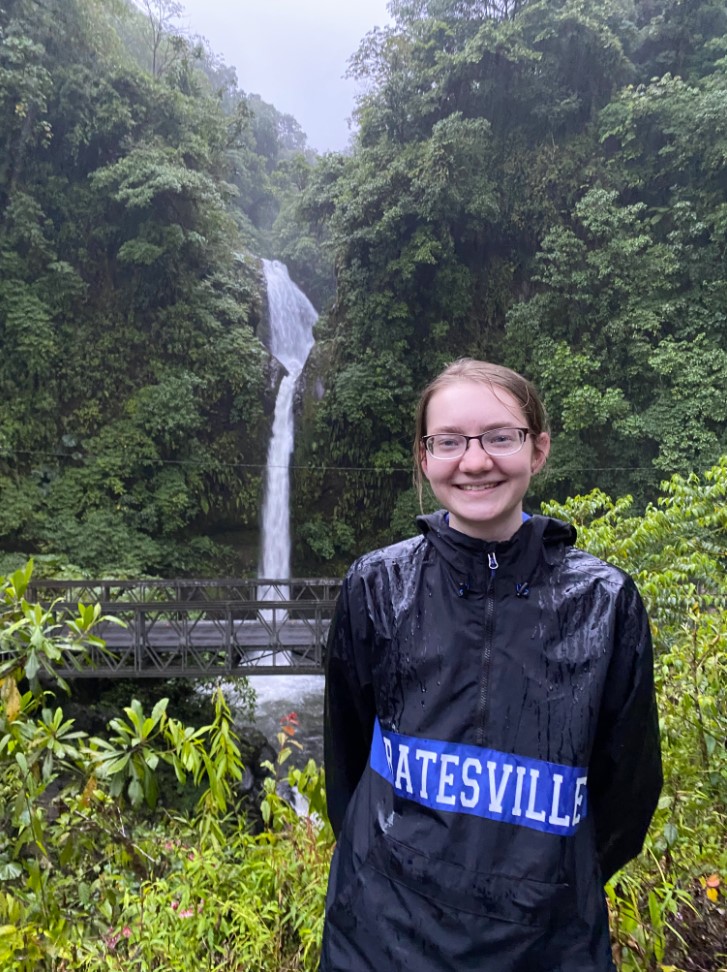 Ava Ralston
Costa Rica Spring Break
Major(s): Food Science
Minor (if any):
Hometown:  Batesville, IN
Ask Me About:  Christian clubs on  campus, lab-work on campus, short or semester study aborad, food science or interest in the food industry, and adjusting from a small town to huge Purdue.
I am from a small town in southeastern Indiana. Coming to Purdue was a huge change, but one of the best experiences of my life. Being a part of the Food Science and Agriculture community in Purdue helped me adjust and find a family with similar interests as me. Furthermore, studying at Purdue gave me the opportunity to expand my horizons. Since I've never been outside of the country before, I wanted to start with a shorter program. I was lucky enough to spend my spring break last year in Costa Rica studying their agriculture and sustainability. During this week, I was able to immerse myself in the Costa Rican culture and grow personally. I learned about their practices, and about myself. This experience taught me use each others differences to strengthen people instead of drive them apart. I also learned to appreciate what I have and the opportunities I come across. After experiencing an amazing spring break in Costa Rica while furthering myself personally and academically, I decided to continue my study abroad journey by spending this semester (spring 2023) at Perrotis College in Thessaloniki, Greece. Here I am able to study food science and learn the Greek culture. So far, I am able to see how the Greeks study food science and compare it with what I have learned at Purdue. I have also been immersed in their culture with orientation and excursions. All of my travels have influenced who I am today and taught me to be comfortable with being uncomfortable. I encourage everyone to take advantage of the opportunities they are presented and fully explore everything Purdue has to offer.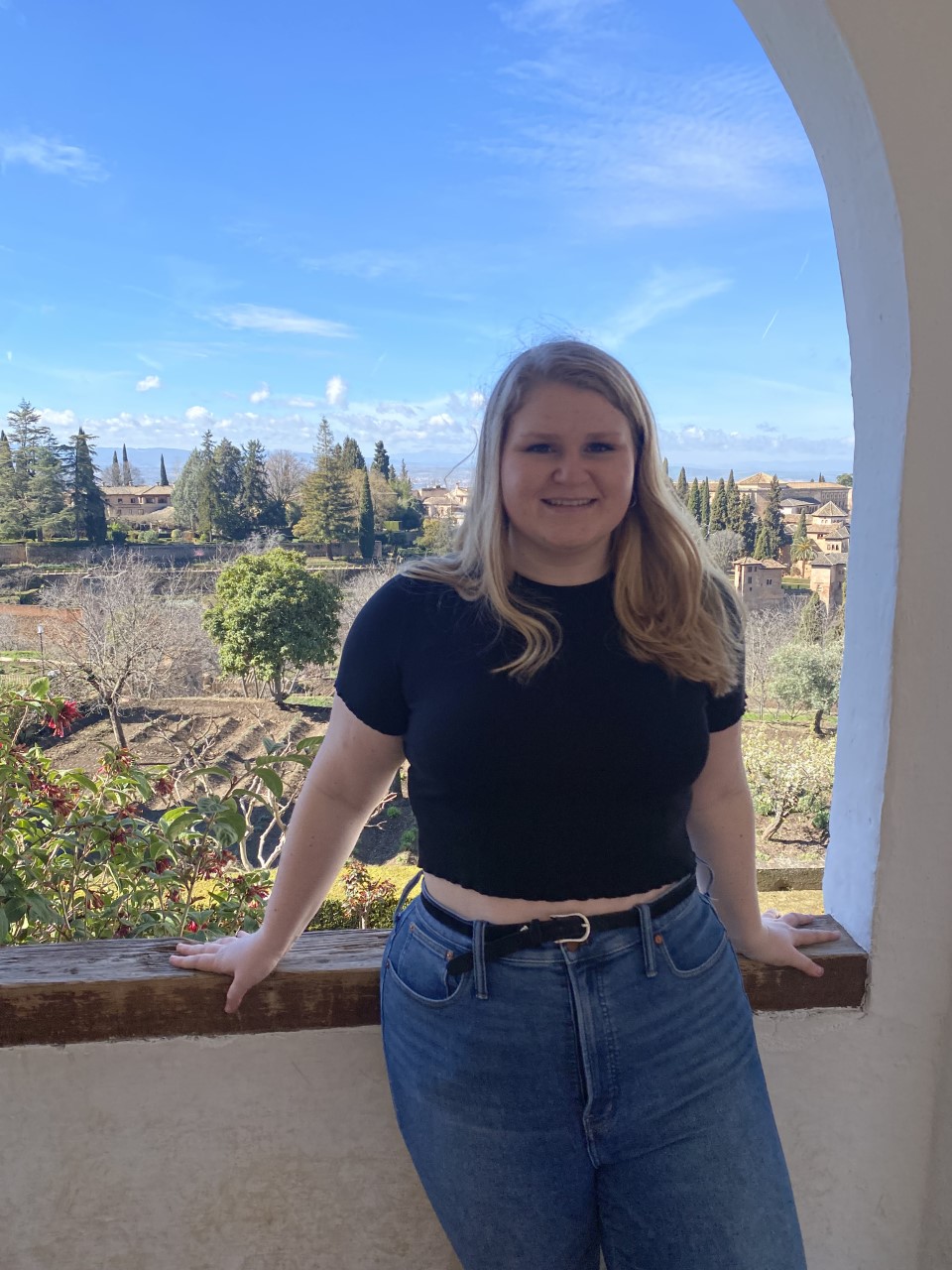 Holly Shaver
Spain Semester
Major(s):  Agribusiness Marketing
Minor (if any):  Spanish, International Studies in Agriculture
Hometown:  Crawfordsville, IN
Ask Me About:  Internships, Sports Marketing, Graphic Design, Art, Solo Travel, Learning a Second Language, Studying Abroad Outside the College of Ag, Co-Sponsored Study Abroad Program
As a third generation boilermaker I always knew I wanted to attend Purdue.  I quickly found my home in the college of agriculture and developed an immediate interest in international agriculture.  While the United States is a leader in agricultural technologies I think there is a lot to learn from agricultural practices across the world.  I also believe that an international experience is a great way to learn not only about the world, but to learn more about oneself.  Purdue has so many opportunties and I would highly recommend you take advantage of them!