What's in a Name?
Friday, December 14th, 2018 Stacey Mickelbart
It's easy to imagine how donating to scholarships benefits agriculture students, or how contributing to a building fund provides cutting edge research and teaching spaces. Another way alumni and friends have been stepping forward to support the College of Agriculture is the Endowed Chair Challenge Matching Gift Program.
You may have seen these expanded titles in front of some faculty names, including Agronomy's Tony Vyn, who in August was named the Henry A. Wallace Chair in Crop Sciences. What do these titles mean, and how do they advance research, teaching and Extension at Purdue?
The first thing Vyn's new chair provided him was inspiration. Reading Wallace's biography and visiting his childhood homestead, he learned that Wallace was a titan of agriculture, founder of the seed company that is now Corteva Agriscience™, Agricultural Division of DowDuPont. Corteva Agriscience provided the gift funds for this endowed chair, which will be matched by an anonymous donor who established the College of Agriculture Endowed Chair Challenge Matching Gift Program.
Wallace also served as Secretary of Agriculture from 1933 to 1940 while the nation recovered from the Great Depression, as Franklin D. Roosevelt's vice president during World War II and as Secretary of Commerce for a year after that.
"Wallace was first and foremost a champion of improving the lives of others, and, secondly, of doing good science for the benefit of everyone's quality of life and what he called 'the abundance of joyous living,'" says Vyn. His research focuses on improving plant nutrient efficiencies in corn production using new technologies in genetics, input management and farm equipment.
Vyn's work on conservation tillage and nitrogen recovery efficiency (reducing the reactive loss of nitrogen to air or water) is beneficial not only to producers but also to the environment. The chair provides funding to help support a graduate student and postdoctoral researcher to assist in this research.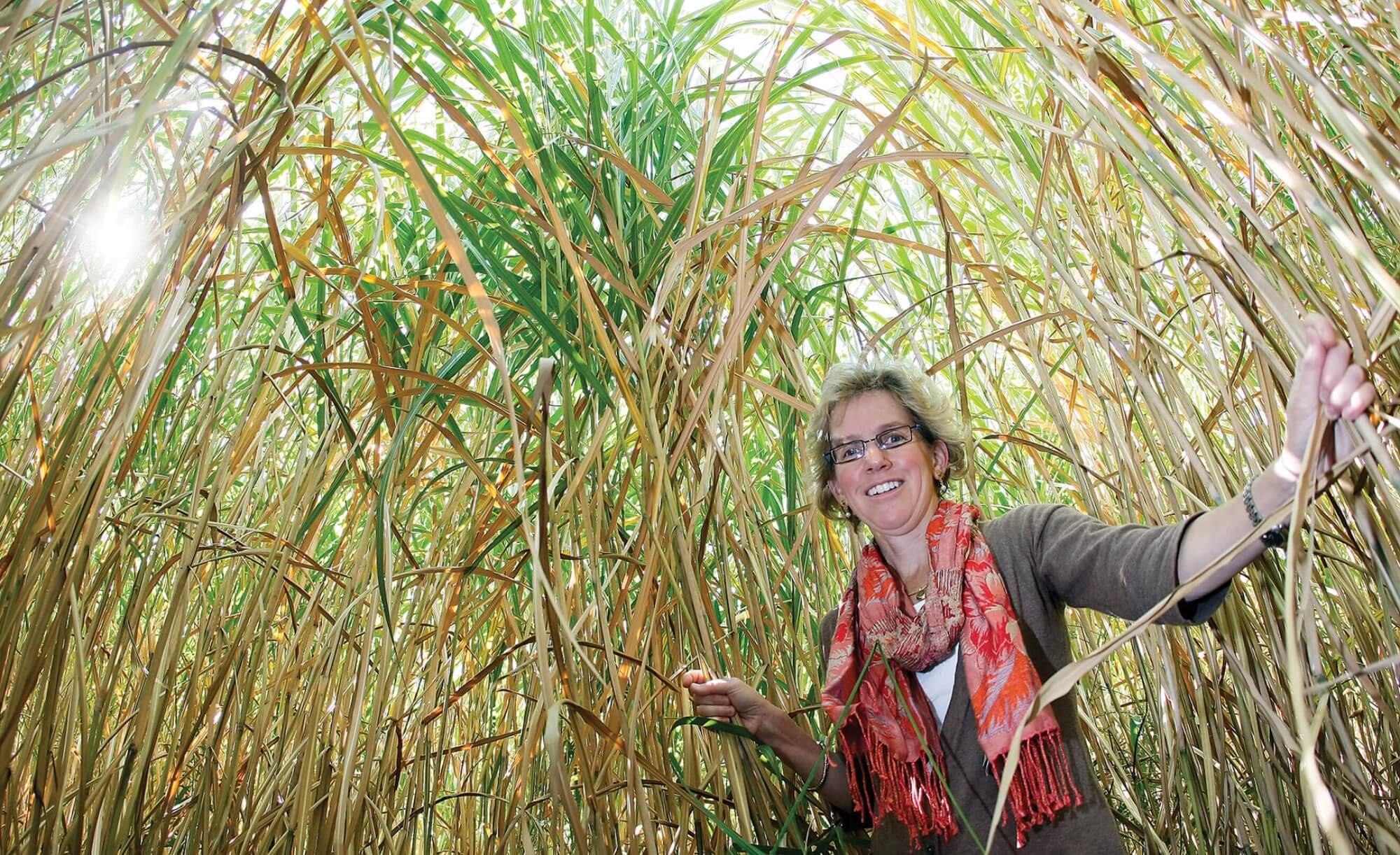 Sylvie Brouder, professor of agronomy and Wickersham Chair of Excellence in Agricultural Research, cites a similar investment in people thanks to the chair she has held since 2012. It is one of multiple chairs endowed by the estate of Orpha M. Wickersham to support agricultural research. Brouder appreciates providing stability to students and researchers in her program, including those at the Water Quality Field Station (WQFS) she directs. While funds from the chair help equip the field station, the institutional knowledge of dedicated staff is essential to its operation, where the longitudinal data collected tell the story of "how nutrients end up in a plant, versus how they end up in water, versus how they end up in the air," Brouder says.
Her work on plant nutrition management focuses on the entire agroecological system to optimize farm productivity while maintaining good environmental stewardship. Continuous data from the WQFS has equipped Brouder and her colleagues in applying for funding in new areas as they employ the data to address new questions and novel topics. "If you want to do something interesting where you don't know the answer, it's going to be risky," Brouder says, explaining that competitive grants often require some preliminary data that her chair provides the opportunity to pursue.
Investment in people and agricultural research resonates with Howard Halderman (BS '88, agricultural economics), president of Halderman Farm Management Service. The Halderman family's long history with Purdue and farm management began with his grandfather and namesake, who attended Purdue and managed foreclosed farms during the Great Depression. Since then, the Haldermans have been involved in farm management classes and provided assistance for the Center for Commercial Agriculture. With four Purdue alumni among them, including Robert (BS '58), Janet (BA '60) and Richard (BS '91), the family recently celebrated this history by establishing the Halderman Chair in Farm Management in Agricultural Economics.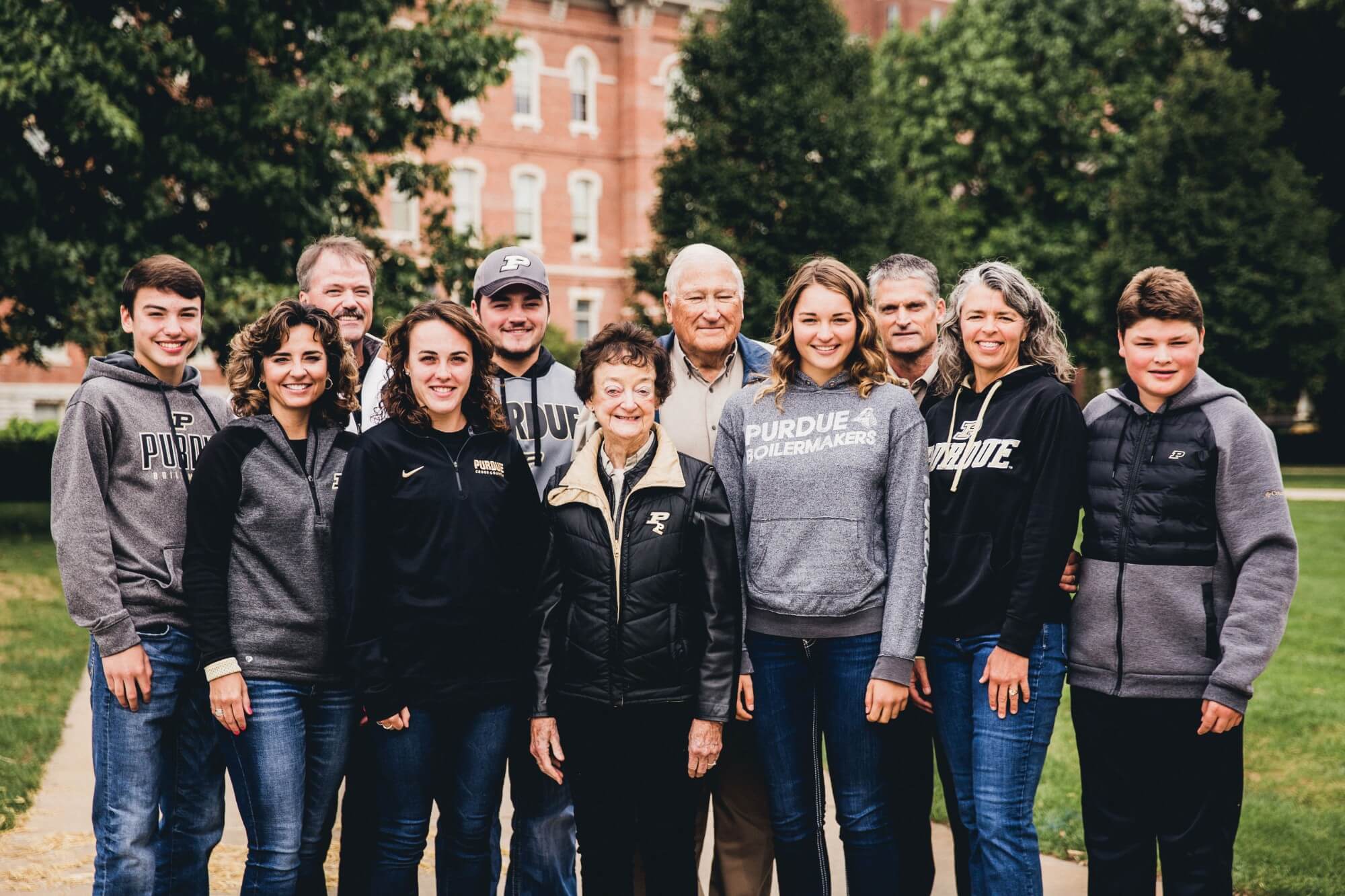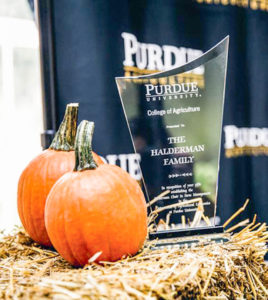 "This investment in the Farm Management Chair is another way we can give back to the university that has done so much for our family and companies," says Howard, noting that two-thirds of their full-time staff are Purdue graduates. "We know the value farm management brings to the agriculture industry, and that Purdue is the best place for that education to continue. As agriculture continues to evolve and consolidate, every operation will need a CEO or general manager. We are thankful farm management education will continue to be a robust part of the ag econ department and the college."
Sharing the significance of the research, teaching and Extension in the college has been on Vyn's mind, too. He plans to use this opportunity not only to support research, but also to expand discussion with general audiences. "This chair has stimulated me to think not just about pursuing truth in science, because Henry A. Wallace had a love of science, but also to use this position as a way of interacting more with the public about the value of agricultural science, its continuation and why it's so important to support it."
Photos provided by : Photo of Vyn provided by Tony Vyn; photos of the Halderman family and award by Kayla Bacon.