The View Ahead – Fall 2018
Friday, December 14th, 2018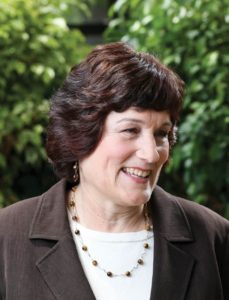 This fall Purdue launched the recognition of our 150th anniversary by celebrating Giant Leaps of discovery and innovation. This focus on anniversaries prompted me to reflect on why they matter. Ultimately, I believe these occasions are about capturing what is both timeless and timely and, most of all, about looking forward. That will be our goal this year.
Purdue Agriculture has an incredible legacy. Wherever you go in our state, country and around the world, you see that legacy making a difference in the lives of millions of people. And when you return to our campus, you see the possibilities of the future embodied in our faculty, staff and students through their research, teaching and the outreach of Extension.
This issue takes a snapshot of what is timeless and timely about Purdue Agriculture.
Our animal sciences department has a heralded tradition of studying every stage of an animal's life. Today, they do that in a state-of-the-art facility that opened in March 2018.
In a year where trade, tariffs and the Farm Bill dominated news headlines, our faculty have provided unbiased economic and policy research when our country and world need it the most.
The Purdue Climate Change Research Center has led the release of a series of reports detailing the impacts of climate change on Indiana. These reports provide the tools to help us build a resilient agricultural system for the future. In this issue, we share how those changes might affect what happens on our campus by 2050.
I hope you'll join us for the Ag Alumni Fish Fry on February 2, 2019, where we will weave the tradition of this event with a look at our future. I will join former deans Bob Thompson, Vic Lechtenberg, Randy Woodson and Jay Akridge to discuss the footprints we have left and the leaps we are poised to make.

Karen Plaut, PhD
Glenn W. Sample Dean of Agriculture