IT MIGHT BE IMPOSSIBLE for you to guess which one is the plant-based patty.
By Rob Mitchum | Photos and food styling by Sara Mummey
As consumers explore the array of options available to them in grocery aisles, some are trying new meat alternatives, from plant based brands such as Beyond and Impossible to updated takes on the traditional veggie burger. These novel options may be just the start of a new wave of alternative proteins, born in the laboratory and coming soon to a grocery aisle near you.
The convergence of agricultural, economic and engineering expertise at Purdue gives the university a distinctive edge in this fast-growing market. From finding new ways to unleash the protein potential of soybeans to identifying a corn-based ingredient to improve the texture of meat alternatives, Purdue Agriculture scientists are researching options for the plant-based menu. Others are developing and testing the industrial technologies needed to scale this innovative industry, and assessing the demand for these products.
While brands such as Beyond and Impossible have made their way into stores and restaurant chains such as Dunkin', Burger King and Starbucks, their market remains tiny. In a preliminary study by his research group, Jayson Lusk, department head and distinguished professor of agricultural economics, found that sales of plant-based meat alternatives remain as low as 5% of ground beef.
But for Lusk, who has studied the emergence of new food markets for 25 years, meat alternatives present a fascinating research topic. He has examined the hunger for alternative protein sources among consumers and modeled how the popularity of these products could impact the animal agriculture economy and the environment.
"Are consumers truly substituting between beef and these plant-based meat alternatives, or is the size of the pie growing bigger by just adding new people into the market?" Lusk wondered. "That's a really critical question for beef or pork producers. If it's just a rising tide of demand for protein, you can still be very profitable in that environment even if more people are eating plant-based alternatives."
In a 2020 study, Lusk asked over 1,800 U.S. consumers their preferences among burgers made of beef, plant-based ingredients or lab-grown meat. With price held equal, roughly a quarter of the respondents chose a non-beef option, suggesting that this tiny sector has room for growth. However, additional surveys found that most of the increased demand for these alternatives come from customers who wouldn't normally buy meat: vegans, vegetarians and "flexitarians," who occasionally eat meat or fish.
Another study built on economic models found that increased demand for plant-based meat alternatives barely moved the needle on the cattle industry. A 10% reduction in price of these meat alternatives only reduced cattle production by 0.15% and carbon emissions by about 1.5% — bad news for brands that boast of positive environmental impact, and good news for cattle farmers. But with so much room to grow, there's still promise for meat alternatives.
"One thing that we economists are not very good at sometimes is predicting the future," Lusk says. "I often get questions about whether there is going to be some tipping point, a big, societal change that's hard for anybody to predict. So even though this is what our study suggests, it is conditional on today's preferences and the knowledge we have today ... and all that is subject to change."

MORE SOYBEANS ON THE MENU
Developing plant-based ingredients that more closely mimic meat and improve nutritional balance could increase the market for meat alternatives. Purdue Agriculture researchers are investigating new ways of using derivatives from soybean and corn in the next generation of plant-based proteins.
From tofu and soy milk to the chickenless nugget, soy has long been a staple of vegetarian replacements for animal-derived products. Today, Impossible Foods uses soy protein concentrate in its replications of different meats. But Katy Martin Rainey, director of the Purdue Soybean Center and associate professor of agronomy, believes that the potential of modifying the soybean for meat alternatives and other nutritional uses has yet to be realized.
"There's really only one commodity type of soybean, and there's no differentiation based on the composition of the seed, even though in plant breeding, we have a gene for every problem or issue you might name," Rainey says. "If we need higher protein or better digestibility or more sucrose, we can dial in the compositional profiles that might be needed for a certain end use."
That involves breeding to create strains that increase the already impressive protein content of the soybean — the only plant-based protein with all eight amino acids essential for human health — without decreasing its yield. Or creating, as Rainey has done with Karen Hudson, USDA-ARS research molecular biologist and adjunct assistant professor, a high-oleic strain for making soybean oil with a higher amount of "good" monounsaturated fats and improved taste, nutrition, shelf life and cooking utility.
Building a better soybean for protein can also involve reducing the content of other, unwelcome components. Another Rainey–Hudson collaboration created a soybean line without a key enzyme that converts sucrose into raffinose, a carbohydrate indigestible by animals (including humans) with only one stomach, producing the unfortunate side effect of flatulence. That would be immediately useful for animal feed, where 98% of soybean meal is currently used. It could also combine with the other traits developed by the team to create a more attractive soybean for human consumption.
Rainey and the Purdue Soybean Center recently convened a series of meetings with scientists from Purdue, Iowa State University and the University of Missouri to assess these dietary targets and the potential for other outputs such as biodiesel.
"More economic research needs to be done on the soy value chain before we really commit to one thing or another," Rainey says. "If plant-based protein realizes the potential market value that you see projected of billions of dollars in the next five years, it seems like soy is really going to be one of the only options."
Beyond taste and nutritional value, the most elusive target for meat alternatives is texture. Creating the sticky flexibility that makes ground meat shapeable into burgers, meatballs or sausages means simulating a property called viscoelasticity, for which manufacturers often turn to wheat gluten or carboxymethylcellulose, the polymer used in artificial tears.
Bruce Hamaker, distinguished professor of food science and Roy L. Whistler Chair, believes he has located a better option inside the corn kernel. Corn zein (pronounced "zee-in") has long been used for industrial purposes, processed into a water-insoluble coating for paper products and fabrics or a glaze for pills and candies. It can be made colorless, tasteless and odorless — ideal qualities for a food additive.
The property of corn zein that most interests Hamaker is its viscoelasticity, which can replicate that of wheat gluten under the right conditions. With Purdue postdoctoral researcher Oguz Ozturk and collaborators Andres Salgado and Osvaldo Campanella of The Ohio State University, Hamaker has developed a method to maintain zein in its viscoelastic state, where it can be used at a much lower concentration than current ingredients.
"When you eat meat, it doesn't just fall apart in your mouth," Hamaker says. "The idea here is to take zein and disperse it inside that other protein to create a web-like network that will then hold it all together, because it adds cohesion and viscoelasticity. Without that, you put a soy burger in the frying pan and it would just fall apart into 50 pieces."
Hamaker's group has further manipulated corn zein to replicate the texture of other types of foods, including the flakier composition of fish and the density of soft and hard cheeses. He also thinks it could hold promise in the form of a simple high protein spread with the consistency of Nutella but none of its high sugar and oil content.
"Companies manufacturing meat analogs are under a lot of pressure to watch the environmental impact and health of their ingredients," Hamaker says. "Here we think we've found a way they can do both."
The innovations of the laboratory and experimental plots can only make it to market if they are scalable and practical for industrial processing. Purdue's strengths in agriculture and engineering intersect to bridge this important gap, ensuring that new ingredients work with existing food processing technologies or developing new approaches to transform raw materials into their final form.
Before joining Purdue, Dharmendra Mishra, associate professor of food science and process authority, worked on the safety of sensitive products such as infant formula and baby food. His research focuses on aseptic processing, methods to sterilize food and its packaging during the industrial process so that it stays safe during shipping and on the shelf.
With meat alternatives, Mishra is drawn to the challenge of creating and preserving the structure of these products — how a mixture of soy protein, corn zein or other plant components can take and hold the shape of ground beef for weeks and months.
"The challenges are different in alternative proteins, because we need to think of creating the structure; in traditional meat, the structure is already there," Mishra says. "Currently in our department, we have a project looking at how we can denature the proteins in cold environments. Traditional extruders use very high temperatures, and we are trying to see if cold extrusion will create different textures for meatballs or patties."
This process would be useful not just for plant-based products, but also the more distant technology of cellular agriculture. Here, meat — and other animal products such as milk and eggs — are recreated in laboratory bioreactors from cultures of animal cells. Mishra is working with a new Purdue program called I-CAFE (Initiative for Convergent-manufacturing of Agriculture and Food for Equity), led by Ajay Malshe, the R. Eugene and Susie E. Goodson Distinguished Professor of Mechanical Engineering, on the equipment needed to scale this emergent approach to the commercial market.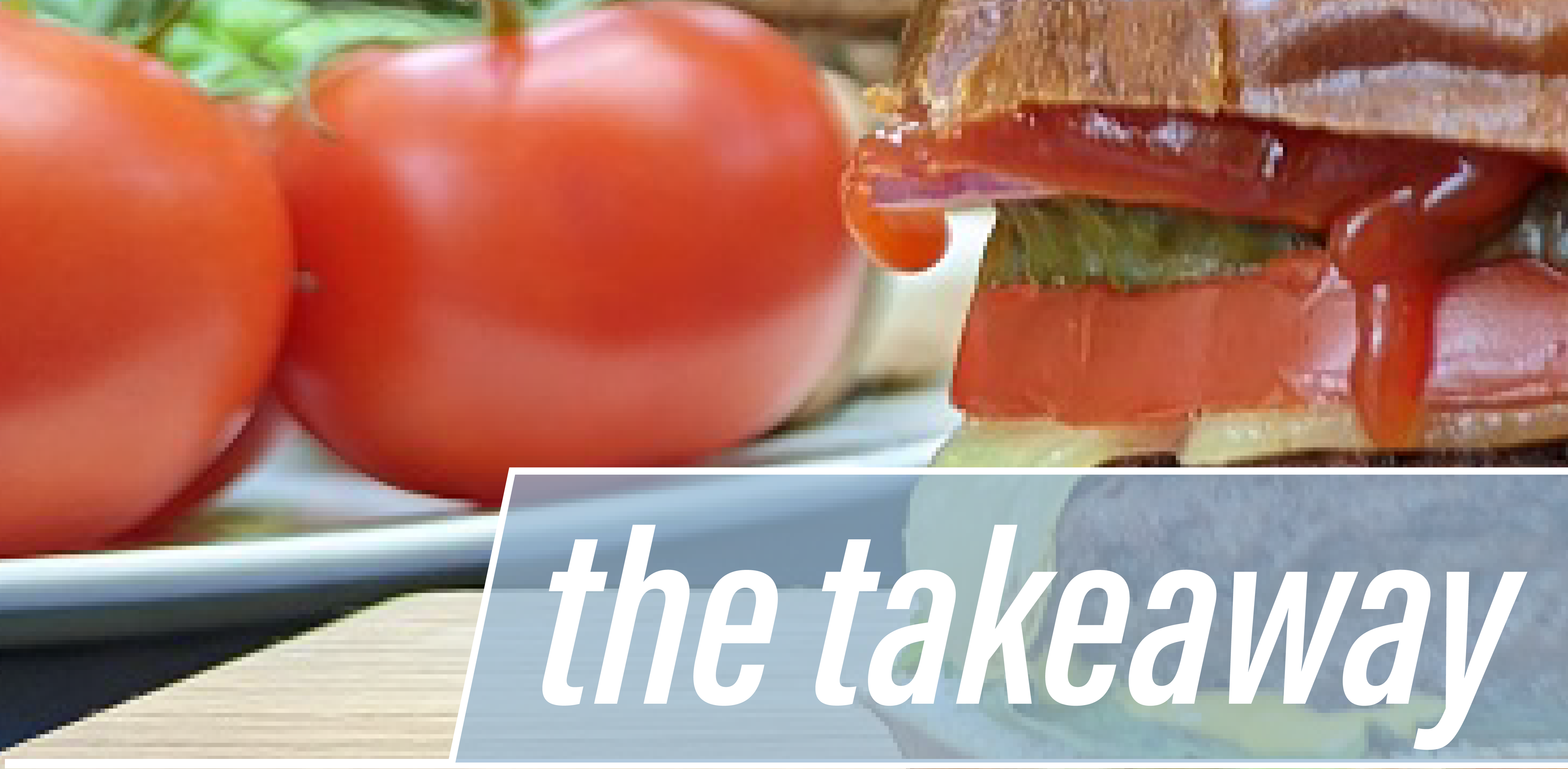 "We're looking at the future and seeing this big opportunity and how our engineering and agriculture expertise, combined together, can tackle this problem and solve it for the future of humanity," Mishra says. "We want to make sure that we can do it at the scale that is desired, and Purdue is the best place to do that."
▸ DID YOU GUESS which burger at the beginning of this story is plant-based? It's the one on the left.