Instructions for data retrieval from Purdue Mesonet Data Hub
The instructions will focus on retrieving data from the Crawford County Community Schools (CCCS) weather station, but can be applied to any of the other Purdue Mesonet weather stations. The Purdue Mesonet Data Hub is hosted by the Indiana State Climate Office (ISCO) based at Purdue University.
From the Purdue Mesonet Data Hub, a map of Indiana will show all the Purdue Mesonet sites with a selected weather variable value displayed across the state. Different weather variables can be selected from the dialog in the upper right corner of the map to view near real-time measurements.
To access tabular or graphical data, navigate down the map and click on the CCCS dot. You may have to zoom in to view station labels.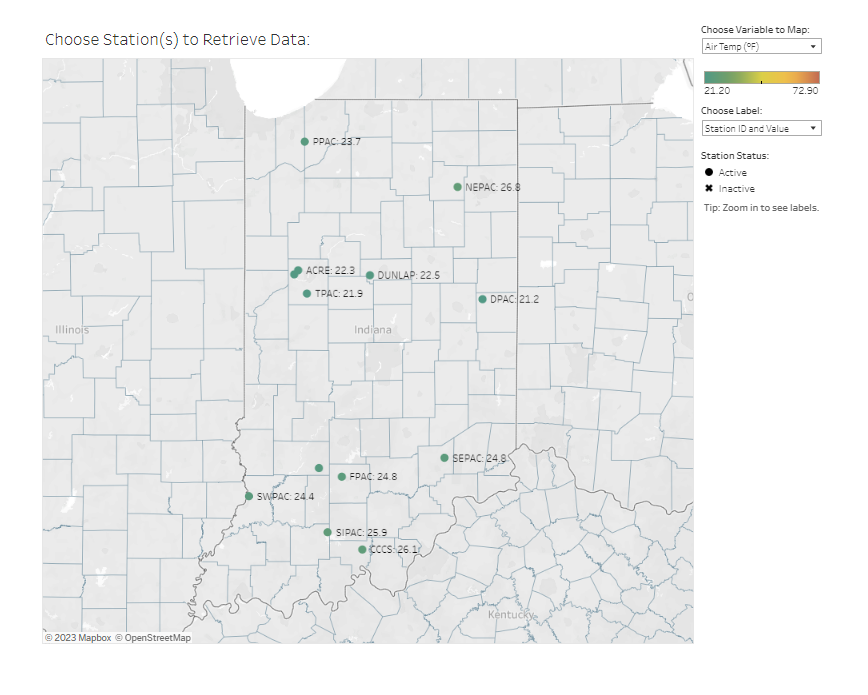 After clicking on the CCCS station location, a page with 30-minute, hourly, and daily data options will be available. The Mesonet data are measured in 3 second intervals and averages data into the above time intervals.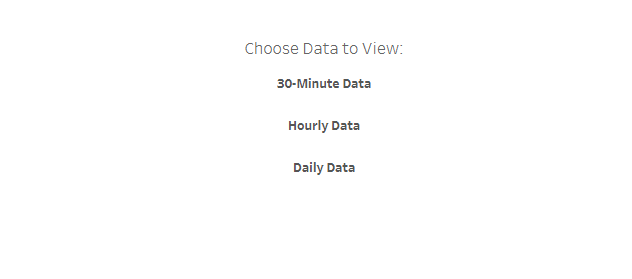 A table of data (tabular data) with the selected time interval will display for all the measured weather variables. Typically, the system defaults to the last 30 days of measurements.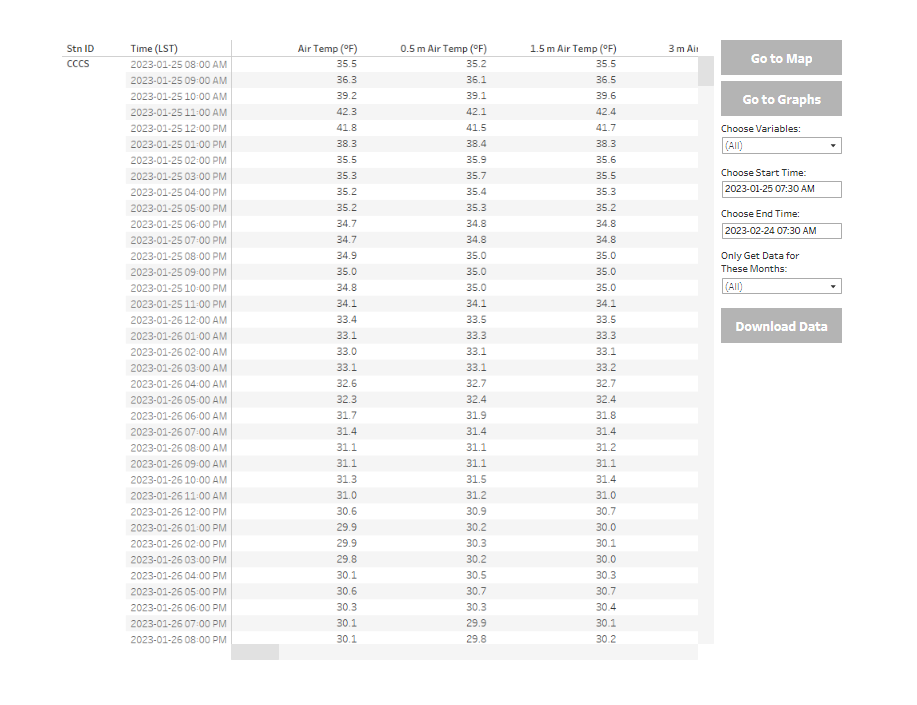 From the table, the following options can be conducted:

Scroll through the table to view all the variables
Choose a specific variable or variables for the table
Select a different beginning and ending dates for data to be displayed
Go to Map - takes you back to the state map
Go to Graphs - view time series plots of measured variables

Air Temperature
Lower-Level Inversion
4" Soil Temperature
2, 4, 8, and 20" Soil Temperature and Moisture
Relative Humidity
Precipitation
Solar Radiation
Wind Speed and Direction

Download tabular data
For questions on how to access data, email in-sco@purdue.edu.