The Dynamics of Climate Toolkit
The Dynamics of Climate Toolkit was developed to support those interested in implementing professional development that prepares educators to understand both the science of climate and climate change and the pedagogy for effectively teaching it. The toolkit includes curriculum for an 8-hour workshop, with activities designed to engage participants in analyzing and interpreting climate data sets and visualizations in a collaborative setting. The workshop also addresses major misconceptions students and adults hold about climate, global warming, and climate change.
The toolkit was developed and field tested by Professor Dan Shepardson (Departments of Curriculum and Instruction and Earth, Atmospheric, and Planetary Sciences), Purdue University, Project PI and Professor Dev Niyogi (Departments of Agronomy and Earth, Atmospheric, and Planetary Sciences), Purdue University, Project Co-PI and Indiana State Climatologist, in collaboration with:
Adam Baker, Meteorologist, National Weather Service, Indianapolis

Mary Cutler, Naturalist, Tippecanoe County Parks and Recreation Department

Olivia Kellner, PhD student, Purdue University

Mark Koschmann, Science Teacher, St. John's Lutheran School, Midland, MI

Ted Leuenberger, Former Science Teacher, Benton Jr./Sr. High School

Ian Pope, Graduate Research Assistant, Purdue

Hans Schmitz, Extension Educator, Purdue

Jan Sneddon, Director, Indiana Earth Force and President, Environmental Education Association of Indiana
PCCRC is also available to help you find potential speakers for a workshop, and to provide suggestions for workshop logistics.
Click on a component below to download it, or click the button to download the whole toolkit. The contents of this toolkit may be downloaded and copied for use at no cost but may not be sold.
Activities for Conceptualizing Climate and Climate Change
Companion materials for The Dynamics of Climate Toolkit
The following activities and accompanying teacher guides are designed to serve as an additional resource for grade 7-12 teachers and students. The activities incorporate real scientific data and require students to interpret, analyze, and represent data and scientific concepts. The activities facilitate student learning by emphasizing the application of scientific concepts to real-life scenarios. They were designed in line with a conceptual framework and based on research on student conceptions about climate and climate change. These activities can be distributed to teachers and copied for classroom use by teachers at no cost, but they may not be sold.
The activities were developed by Professors Dan Shepardson and Dev Niyogi in collaboration with:
David Burch, Eastern Greene Junior-Senior High School, Bloomfield, IN

Mark Koschmann, St. John's Lutheran School, Midland, MI

Ted Leuenberger, Benton Central Junior-Senior High School, Oxford, IN

Graduate Students Umarporn Charusombat and Soyoung Choi, Purdue University

Mary Maxine Browne, Copy Editor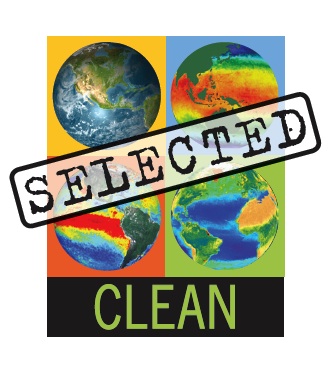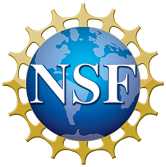 This work was supported by the National Science Foundation through the Geoscience Education program under grant number GEO-0606922. Any opinions, findings, and conclusions or recommendations expressed in this material are those of the authors and do not necessarily reflect the views of the National Science Foundation.
4-H Weather and Climate Science Curriculum
Developed by 4-H educator and Purdue professor Dr. Natalie Carroll, this 3-part series and facilitator's guide provides hands-on and expert-reviewed material for grades 3-12. Students will will first learn basic weather words and ideas, and the difference between weather and climate. Additional topics explore how the weather works, weather measurements, and natural hazards before addressing more complex topics such as energy balance, natural and human influences on the climate, and climate change.
Are you interested in learning more about the curriculum, straight from the author and a 4-H educator? Watch a webinar all about the curriculum, available here.