Bug Bowl Art Contest
The 2023 Insect Art Contest is open to all Indiana students enrolled in grades K-12.
---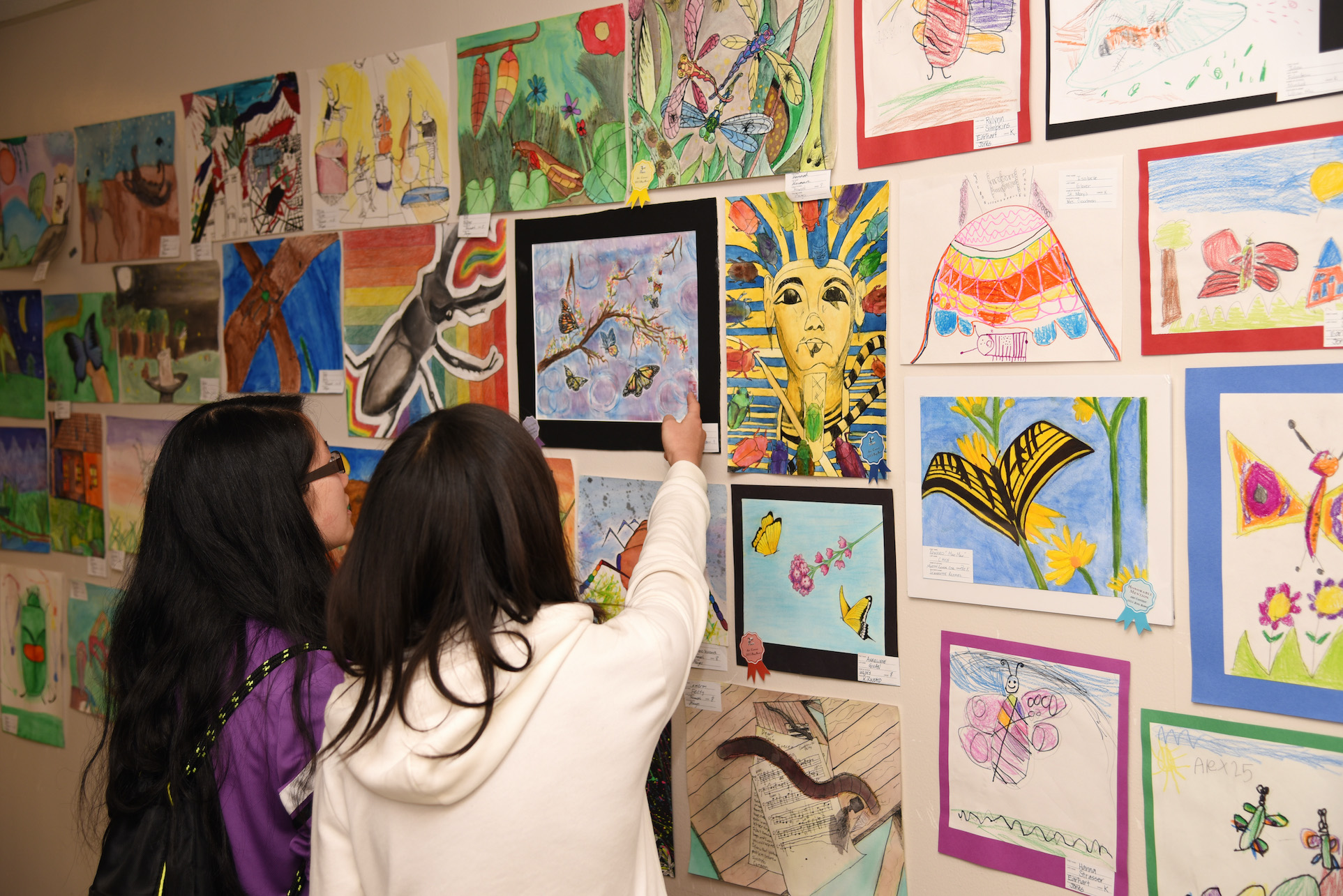 One of our favorite parts of Bug Bowl is all the insect art — both the art on display and the crafts families create together.
All artwork will be displayed in Smith Hall the week before, during, and after Bug Bowl. Award Ribbons are presented to 5 students in each grade. All students receive a participation certificate.
Because we have limited space to post artwork in Smith Hall, we limit registration to 1600 students.
Only one artwork submission per student.
Insects or arthropods (spiders, millipedes, etc.) must be central to the artwork.
Drawings must be on flat paper. No stretcher frames, mats, fabric, wood, or protruding parts more than 1⁄4 inch off the surface of the artwork. We love the creativity shown in the wide variety of submitted artwork, but we can't hang it on our walls! Mats and other materials add too much weight.
Artwork must be original (not traced/not copyright protected images).
The artist's name, grade, teacher name, and school must appear on the front of each drawing. We have adhesive labels that we will send to you for free, or you can print your own labels using Avery labels 5960.
We do accept art from Home-Schooled children; Parents/Guardians just need to pre-register, and use a parent's name and city/state on the ID card for the Teacher/School lines.
Guidelines for rules, judging, and entry information(PDF)
Art Contest Pre-registration Form
Looking for inspiration? Check out our our crafts and activities page for templates and ideas!
---
Questions About Our 2023 Schedule?
Check out our FAQ (Frequently Asked Questions) page
Email bugbowl@purdue.edu
Bug Bowl is part of Purdue College of Agriculture Spring Fest.