Staff
Principal Investigator
Dr. Stephen Lindemann
Food Science
Associate Professor
Steve Lindemann is the microbiome wrangler and genome guru of the lab. His overarching goals aim to determine how diet influences the gut microbiome and overall host health. He aims to identify whether host health can be treated with dietary solutions. Specifically, molecular ecology techniques, dietary fiber structure determination, and bioinformatic analyses are used to understand the composition and stability of the gut microbiome with various dietary influences.
Staff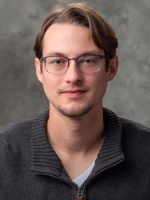 Dane Deemer
Food Science
Computational Biology Project Manager
Dane Deemer is the current project manager of the Lindemann lab, converging on both computational and wet-lab techniques. His focus is currently split between various projects and increasing laboratory efficiency and functionality. Using both existing methods and developing new computational techniques, Dane aims to understand how best to represent and understand the human gut microbiome. With an emphasis on automation and metagenomic analysis simplification, he hopes to reduce the gap between wet-lab biologists and data scientists.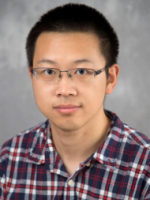 Dr. Tianming Yao
Food Science
Postdoctoral Researcher
Tianming Yao is a PhD candidate working jointly in the Lindemann Lab and the Hamaker Lab.  He joined Dr. Srinivas Janaswamy's group in August 2015 as a Master's student with support from China Scholarship Council.  He transferred to Dr. Hamaker's lab in August 2016.  In the Lindemann Lab, Tianming is focusing on dietary fibers, with a specific focus on sorghum arabinoxylans, and how they modulate the gut microbiome.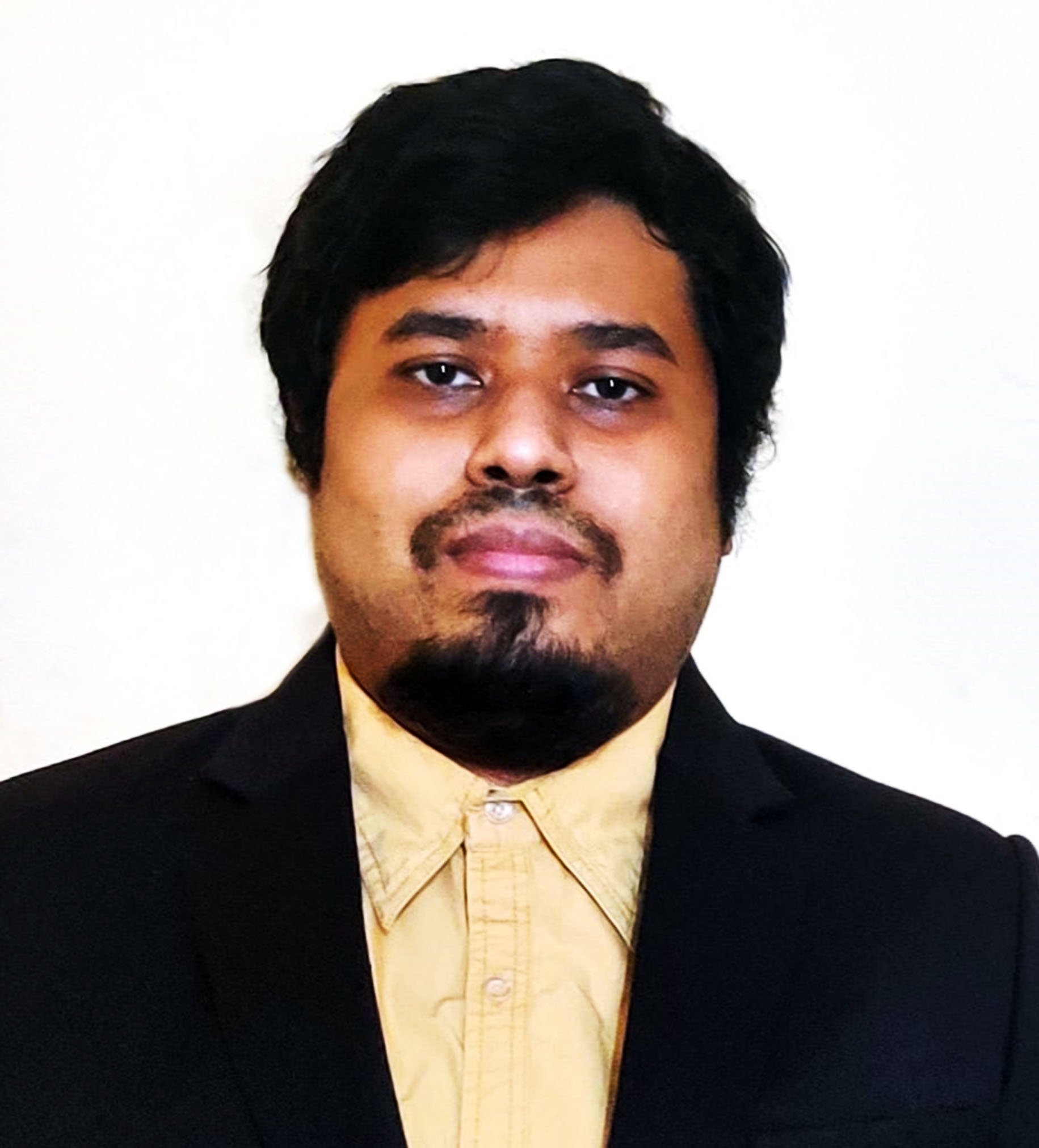 Dr. Rwivoo Baruah
Food Science
Postdoctoral Fellow
Rwivoo Baruah is a current visiting Fulbright Postdoctoral Fellow in the
Lindemann lab. He
obtained his PhD from Indian Institute of Technology Guwahati, Assam, India. His PhD thesis
was
on the production and purification of linear dextran from
Weissella
Sps aswell as their functional
characterization. He worked as Research Associate (CSIR) at the CSIR
-
Central Food Technological
Research Institute (CFTRI) at Mysore, Karnataka, India
for 3 years. There he worked on
characterization of capsular exopolysaccharide from B. breve. Currently, Rwivoo plans to
investigate the consumption of EPS from cyanobacterial communities by gut microbiota, the
enzymes involved and their safety studies.
Graduate Students
Miguel Alvarez Gonzales
Food Science
PhD Student
Miguel A. Alvarez Gonzales is a graduate student in the Lindemann lab, joining the team in 2020.  Prior to starting his PhD, Miguel obtained his BS degree in Food Science and Technology from Zamorano University, Honduras, trained for a year in molecular biology techniques and bioinformatics, and completed his MSc in Food Science with an emphasis on carbohydrate chemistry.  Now, in the Lindemann lab, he uses the structure and function of carbohydrates, fecal fermentations, and bioinformatics to characterize wheat bran interactions with the gut microbiome.
Marcelo Guerrero
Food Science
MS Student
Starting Fall '23
Victoria Gutierrez
Food Science
MS Student
Starting Fall '23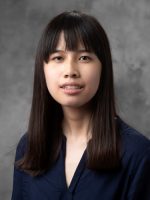 Mai Nguyen
Food Science
MS Student
Mai Nguyen is a graduate student in the Lindemann Lab working towards her MS in Food Science.  Mai received her BS in Microbiology and Food Safety in May 2020 from the University of Arizona.  Before coming to Purdue, she worked on various projects, including antibiotic prevalence in alternative water sources, efficacy of eco-friendly cleaners in reducing foodborne pathogens on household surfaces, and isolating Cyclospora cayetanensis oocysts from influent and effluent water.  In the Lindemann Lab, she is researching the effects of simple and complex resistant dextrins on consortial evolution of the gut microbiome.
Anurag Pujari
Food Science
PhD Student
Anurag joined the Lindemann lab as a PhD student in 2021.  Before joining the lab, he received his master's in Microbiology from India.  In the Lindemann lab, Anurag spends his time working on the development of probes to identify which enzymes within specific organisms are responsible for uptake and metabolism of various types of inulin. 
Adam Quinn
Food Science
PhD Student
Adam Quinn is a PhD student joined the Lindemann Lab in 2020 after finishing his BS and MS degrees in Food Science at Brigham Young University.  His research focuses on investigating differences in wheat varieties and their impact on human gut microbiomes.  Supported by the USDA and ARGE diversity fellowships, Adam uses analytical carbohydrate chemistry, in vitro fermentation, and 16S rRNA sequencing to identify drivers of microbial populations.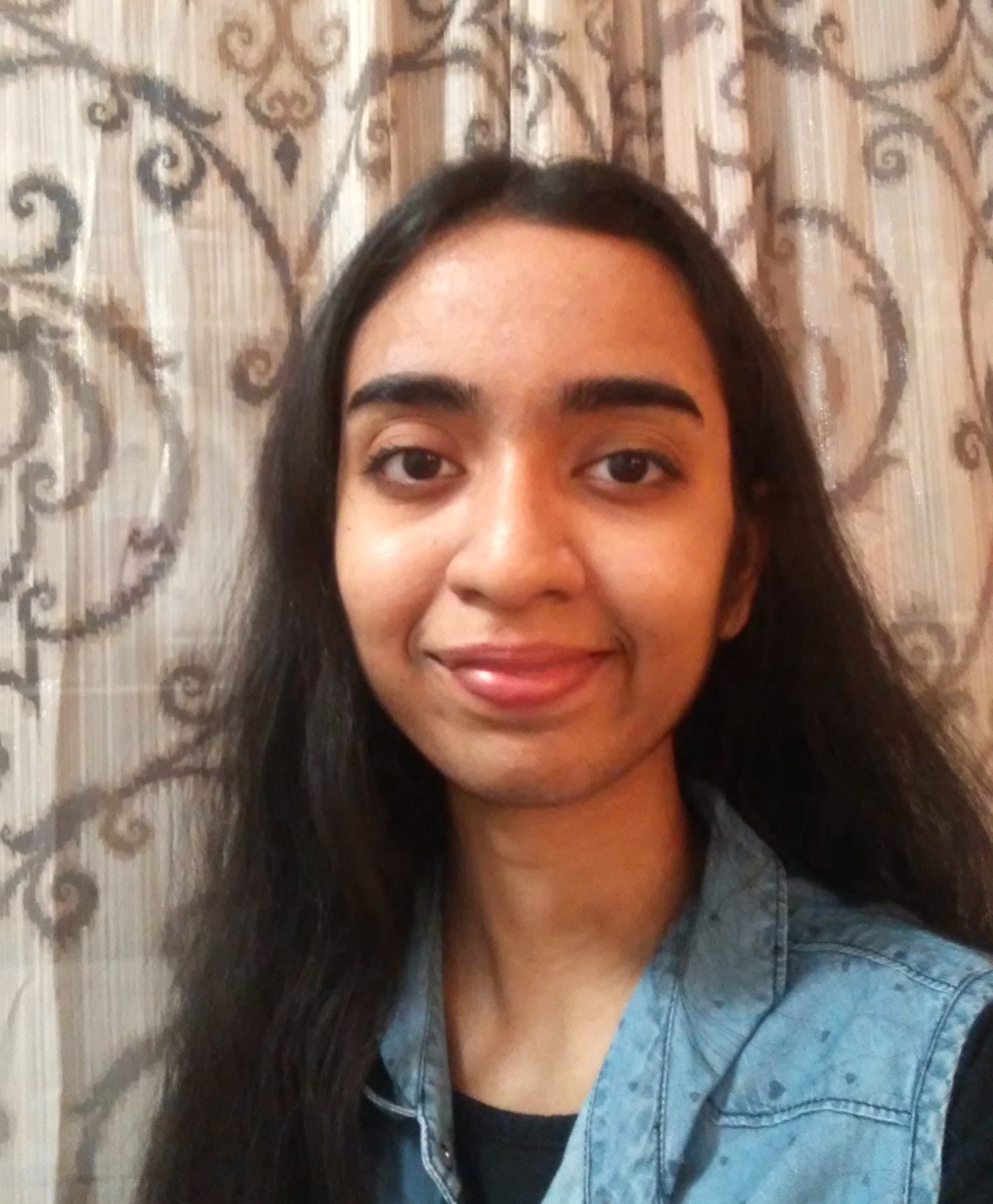 Rajsri Raghunath
Food Science
PhD Student
Rajsri obtained her Bachelor's degree in Food Science from Michigan
State University.
Her undergraduate research was focused on characterizing the allergens in ancient (genotype
DD) wheat (specifically,
Aegilops tauschii
) and durum (genotype AABB) wheat using SDS
-
PAGE
and Western Blotting. She also worked with mouse models
on food allergy and immunology
-
focused research to understand how gluten allergy develops in transdermally sensitized
BALB/cJ mice.
In the Lindemann lab, she is currently investigating how different dietary fiber structures
in different commercially
-
avail
able cereal grains influence anaerobic fermentation by intestinal
bacteria, and the role played by modern cereal grain consumption habits in modulating human
gut microbiota composition. She eventually hopes to use her graduate training to explore the
human
gut microbiome's relationship with a variety of factors, ex. dietary habits, gender, etc.
In addition to her research, Rajsri also pursues her artistic and literary interests in
painting, sketching and reading.
UNDERGRAD STUDENT LAB ASSISTANTS
Kierra Brock - BS (2022-2023)
Kierra was an undergraduate research assistant and is anticipating a BS at Purdue University.
McKEnna Stahl - BS (2022-2023)
McKenna was an undergraduate research assistant and received her BS in Health and Kinesiology in 2023. She is pursing a graduate degree from Rush University in Chicago.
Wenxin (Jenny) Yin - BS (2022-2023)
Jenny was an undergraduate research assistant and received her BS in Food Science in 2023. She is pursuing a graduate degree from the University of Michigan.
Miranda Carter - BS (2020-2022)
Miranda graduated with a BS in Microbiology and Anthropology and is pursing a PhD at the University of Florida. 
Isabell Mahin (2021-2022)
Pursuing a Food Science Bachelor's at Purdue University.
Sophie Pecher - Bs (2021-2022)
Sophie recieved her BS in Biological and Cellular Engineering at Purdue University in 2022. She is now a Fermentations Operations Engineer at Gingko Bioworks, Inc.
Ishani Roychowdhury (2022)
Ishani received a BS in Food Science in 2023.
Connor Emsley - BS (2020-2021)
Connor majored in Pharmaceutical Science and graduated in 2022.
Laura libera - BS (2018-2021)
Laura graduate with her Bachelor's in Biological Engineering, minoring in Fermenation Science.
Renee Oles - BS (2020-2021)
Renee received a BS in Biology and is currently pursing a PhD in Biomedical Sciences at UC San Diego
Tess Snyder - BS (2021)
Tess received her BS in Biochemistry in 2022 and is now pursing a Master's Degree at Oregon State University.
Vikas SRinivasa - BS (2020-2021)
Vika was an undergraduate research assistant and received his BS in Neurobiology and Physiology in 2022.
Andrea Whittekind - BS (2020-2021)
Andrea received her BS in Health & Disease in 2022.
Tianming Yao - Phd (2017-2021)
Tianming graduated with his Master's and PhD in Food Science in 2017 and 2021, respectively.  He is now working as a Postdoctoral Researcher in the Lindemann Lab.
Arianna Romero - MS (2018-2020)
Arianna graduated with her Master's degree in Food Science in 2021.  She is now working at Kellogg's. 
Riya Thakkarr - MS (2017-2019)
Riya graduated with her Master's degree in Food Science in 2020.  She is now working at January.ai.