HAZWOPER Training
During the spring semester NRES offers 40-hour Hazardous Waste Operator/Emergency Response Technician Certification Training and HAZWOPER Renewal Certification Training for graduating and undergraduate students.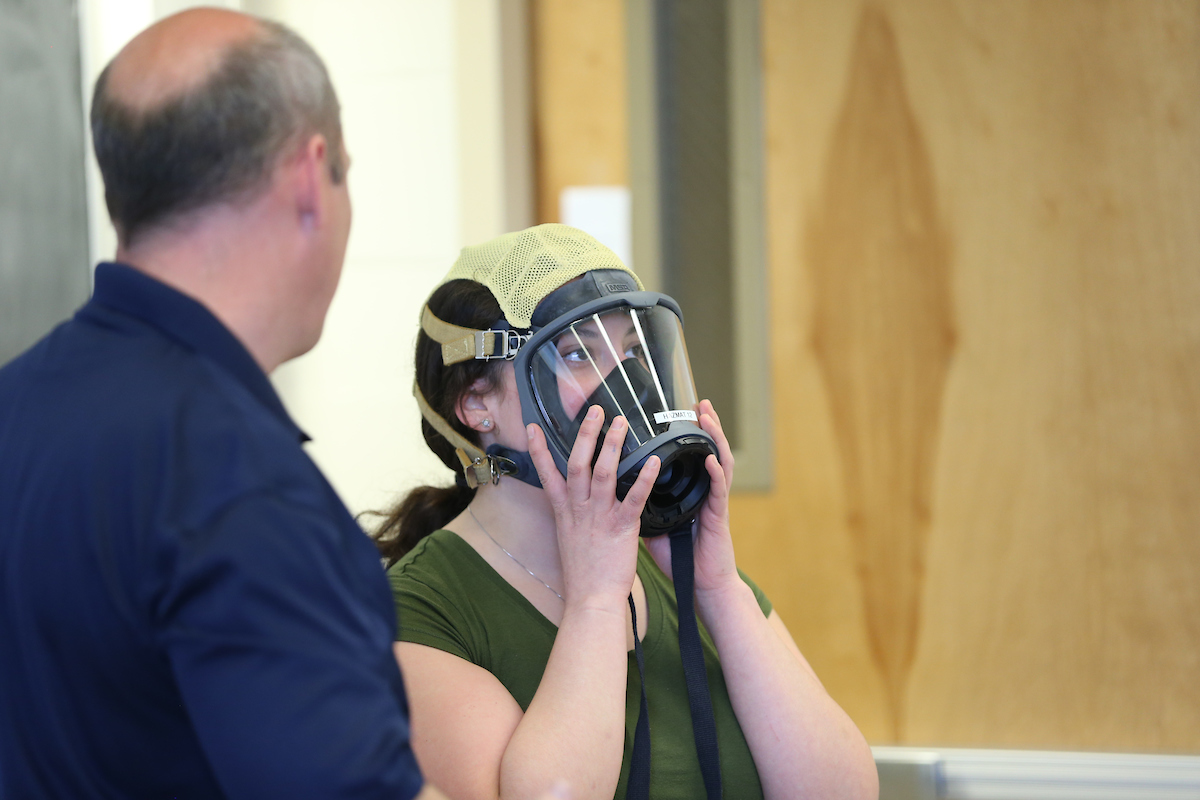 This course trains individuals to stop the release or potential releases of hazardous substances. They have a more aggressive role than first responders at the operations level by approaching the point of the release to plug, patch, or otherwise stop it or manage offensive operations. The course covers implementing an employer's emergency response plan; classification and identification of unknown materials using field survey instruments; functioning within the Incident Command System; specialized chemical protective equipment; hazard and risk assessment techniques; advanced product control operations; decontamination procedures; proper termination procedures; and basic chemical and toxicological terminology.
This training provides knowledge and awareness to meet OSHA requirements (29 CFR 1910.120) for working on projects that involve the handling of hazardous materials. It is valuable for many jobs related to environmental science and broadens the student's qualifications for employment.