2023 Purdue Ag Alumni Fish Fry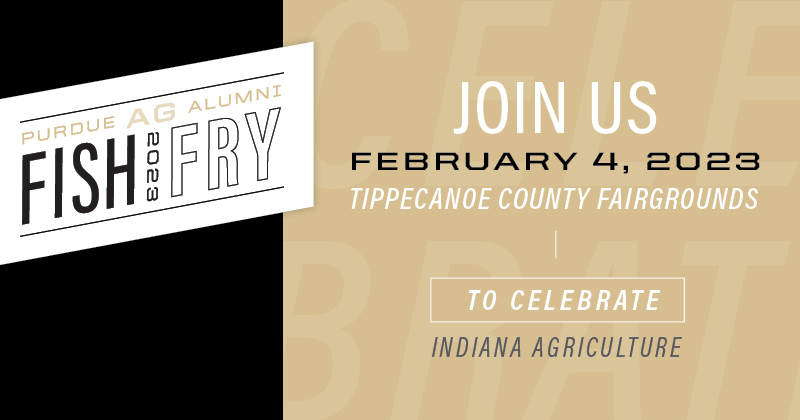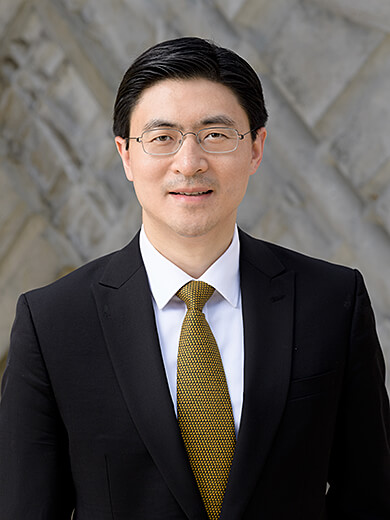 Come home to the 2023 Purdue Ag Alumni Fish Fry - right here in Tippecanoe County! 
This year our president-elect, Mung Chiang, will be our featured speaker. Dr. Chiang has most recently been the John A. Edwardson Dean of Engineering and Executive Vice President for Strategic Initiatives at Purdue. During Chiang's five years at Purdue, he has led his college to its highest rankings ever, even as it has grown dramatically at both the undergraduate and graduate levels. He spent 2020 as scientific and technology advisor to the U.S. secretary of state on a prestigious Intergovernmental Personnel Act appointment. He came to Purdue from Princeton University, where in his role as the Arthur LeGrand Professor of Electrical Engineering, he was recognized for a number of innovations in teaching and was the first chairman of Princeton's Entrepreneurial Council. 
Mung will have a conversation with Glenn W. Sample Dean of Agriculture, Karen Plaut. By the time the Fish Fry occurs, he will have been on the job for a month. He has spent a lot of time traveling the state to get to know our stakeholders and Purdue Extension a little better. It will be a great time getting to know him and learning about the priorities he envisions for the future of Purdue. 
There's even something for future Boilermakers! Our childcare is getting an upgrade and is now the Ag Adventures Club. It's still free for those who sign up, and features lessons in soil science, STEM building projects, and the Columbian Park Zoomobile.
Be sure to come early, doors open at 9:30am, to visit Purdue Ag Avenue presented by Can-Am, program begins at 11 am. 
Saturday, February 4, 2023
Tippecanoe County Fairgrounds, 1406 Teal Road, Lafayette, IN 47905
Doors and Exhibits Open: 9:30 a.m. | Program Begins: 11:00 a.m.
Free Parking
Ticket price is $30 per ticket. 
Frequently Asked Questions
Here are list of common questions about the Fish Fry. Last updated 1/12/23
Free parking is available in the lots surrounding the Tippecanoe County fairgrounds facilities. Main entrance will be on the east side of the building. There is handicap parking close to the south entrance. 
Tickets will not be mailed this year. You will receive your table seating assignment when you check in at the event. It is important that we know the names of all your guests to simplify this process at check in. If you need to update your guest names anytime after you register, please call the Ag Alumni office at 765-494-8593 or e-mail danica@purdue.edu with updates. Download a ticket order form to mail in if you wish to pay by check. 
*New this year* Tables have seating for 8. When you register, in the "Notes" field you can enter any special seating requests you have and we'll do our best to accommodate.
*New this year*  We have expanded the activities that will be available and are excited to have the Columbia Park zoo-mobile joining us for a presentation. There will also be STEM activities available using different types of building materials. The Agronomy Department will also be sharing an age-appropriate presentation on Soil Basics. The kids will have the same meal provided as the event attendees so please list any dietary restrictions that we need to be aware of. Kids will also have the opportunity to be in the Grand Parade at the beginning of the Fish Fry program. 
Reservations are required by January 23 for the Ag Adventure's Club.
Hickory Smoked Pork Chop with BBQ Sauce and Dan's Fish Fry with Tartar Sauce. Cheesy Scalloped Potatoes, Green Beans, Cinnamon Applesauce, Mint Ice Cream from Round Barn Creamery. 
By Shoup's Country Catering. 
Please list any dietary restrictions you have when you register. If you have changes to your guests anytime after you register and need to update dietary restrictions, please call the Ag Alumni office at 765-494-8593 or e-mail danica@purdue.edu with changes.
The list of 2023 awardees for the Certificate of Distinction have not been released yet. To view past recipients, please visit the Certificate of Distinction page.
There are a limited number of exhibitor booth spaces in Ag Avenue - presented by Can-Am. If you would like information about being an exhibitor, please e-mail brandi@purdue.edu.
It is a special tradition to include student and friends as servers at this event - servers receive a free meal and get to enjoy the Fish Fry program. We need over 100 volunteers to help at this event. This is a great event for networking - don't miss your opportunity to be involved! Volunteers need to register for the event and select the "volunteer server" ticket and enter your information. Additional information will be sent to you after you register. Volunteers need to be at the event site at 8:30 a.m. 
New this year - all servers will receive a free t-shirt to wear during the event. 
Questions? 
Contact the Purdue Ag Alumni office at 765-494-8593 or e-mail Danica Kirkpatrick at danica@purdue.edu.