Wildlife Curriculum
This page contains Formal Curriculum Units developed for The Nature of Teaching program. Each unit contains one or more lesson plans that contain Common Core English/Language Arts, Math, and Next Generation Science Standards. Many lessons are currently in Indiana Academic Standards. To view the Indiana Academic Standards see: Common Core and Next Generation Science Standards .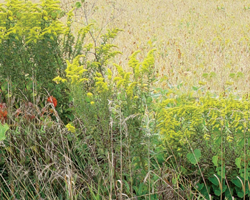 Unit 1: Animal Diversity and Tracking
This Unit includes four lesson plans: Animal Tracks, Scent Stations, Indoor Track Casting, and Outdoor Track Casting.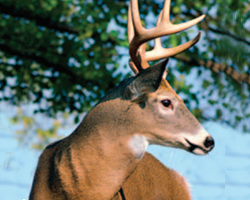 Unit 2: Mammal Food Webs
This Unit contains four lesson plans: Be A Tooth Sleuth, Poster Exploration of Food Webs, Student Investigations of Food Webs, and Energy Flows and Food Webs.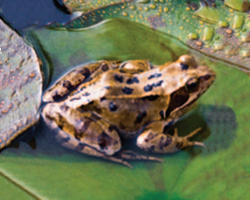 Unit 3: Reptiles, Amphibians, and the Scientific Method
This Unit includes three lesson plans: Habitat Selection, Icy N' Hot Crickets, and Hot Rock.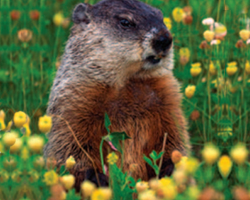 Unit 4: Mammals and Ecosystems
This Unit includes two lesson plans describing the role mammals play in ecosystems.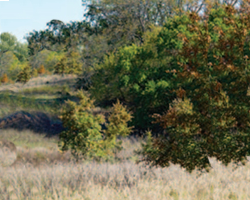 Unit 5: Ashes to Ashes: We All Grow Up
This Unit includes two lesson plans and classroom activities for students kindergarten through grade five. The lesson plans describe how an ecosystem is constantly changing and what causes the changes.
Coloration Exploration: Color Change in Animals
A lesson and classroom activities for 5th grade students which helps them understand how animals change colors to survive in their environments.
Discovering the Watershed: Effects on Water Quality
A lesson with classroom activities for teachers and students through grade five introducing students to watersheds and why they are important to a healthy ecosystem. Students also learn about water quality. 
Healthy Water, Happy Home: Water Quality, Aquatic Habitat, & Indicator Species
A lesson​ with a board game to teach 4th ​and 5th grade students about the importance of water quality as well as ways to promote healthy water quality from home.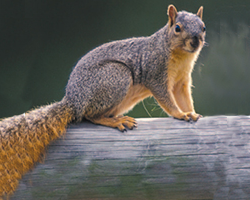 Common Indiana Mammals: Natural History and Identification
Mammals play an integral role in many habitats. Knowing more about these intriguing animals can help us enjoy and appreciate the diversity of wildlife around us. These natural history cards can be used to identify 34 mammalian species native to Indiana by appearance, skull, or by tracks.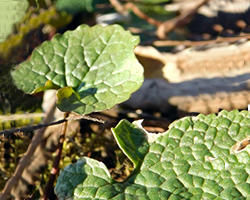 Invasive plants: Impact on Environment and People
This lesson teaches students about the significant environmental and economic losses that can be caused by the introduction of invasive plant species.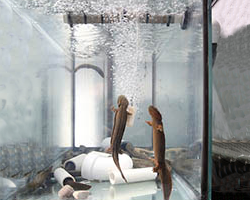 Hellbenders Rock!: Natural History & Conservation of the Eastern Hellbender
This lesson teaches students about the endangered eastern hellbender and the importance of conserving it.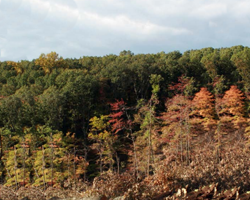 The Great Clearcut Controversy: The Science Behind Timber Harvest
The unit includes three lessons and supplementary materials; students use real scientific data to investigate how a bird community and individual forest animals respond to a clearcut timber harvest.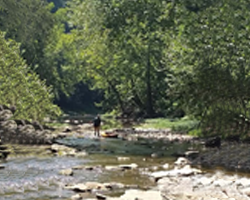 The Scientific Process of Conservation Biology: Analyze, Design, Debate
This Unit includes four lesson plans: A Slimy Situation, A Cause for Concern, The Big Debate, and Conservation-A Numbers Game.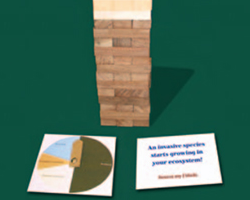 Eco-lapse: How Organisms Interact
This lesson plan demonstrates why ecosystems are useful for describing how organisms depend on and interconnect with one another.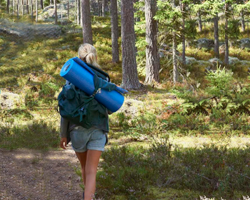 Take A Hike: Hiking for Wildlife
This unit provides introductory lesson plans that allow students to explore nature and understand the health benefits of being outside.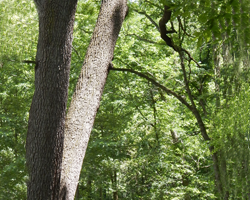 Trees of the Midwest: All About Trees
This lesson will teach students all about trees, including the life cycle of a tree, the function of different parts of a tree, and the use for and value of different wood products.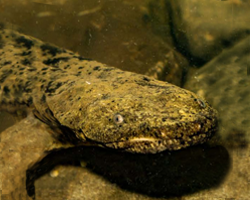 Adaptations for Aquatic Amphibians
Understanding adaptations for aquatic amphibians can help humans learn more about healthy ecosystems. Through this educational unit, students will be able to explain how amphibian adaptations benefit survival, describe the importance of Eastern Hellbender adaptations, and identify impacts that humans have on aquatic amphibians.
Disease Ecology
This unit, part of the Nature of Teaching series, introduces students to basic principles of disease ecology, including the diversity of parasites, how diseases are modeled, and how parasites and hosts interact.
Ecotoxicology and Environmental Health
This unit, part of the Nature of Teaching series, highlights the effect of environmental contaminants on the health of wildlife and ecosystems.
Resourceful Animal Relationships
This unit, part of the Nature of Teaching series, teaches students about different kinds of organism interactions and how those interactions affect the ways in which organisms gain or lose resources.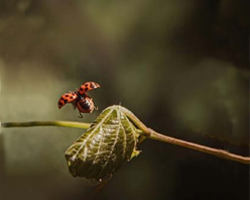 How Humans Impact Gene Flow and Genetic Diversity
This unit, part of the Nature of Teaching series, explores the effects of barriers and human assistance on wildlife gene flow.