Taming the Bear Market
Tuesday, May 2nd, 2017 Darrin Pack
A small printer tucked into a corner of Chris Hurt's cluttered, busy office hums with rhythmic precision, spitting out page after page of the U.S. Department of Agriculture's grain crop production report. Hurt snatches each sheet and scans the hundreds of rows of tiny numbers packed as tightly as corn stalks in a fertile field.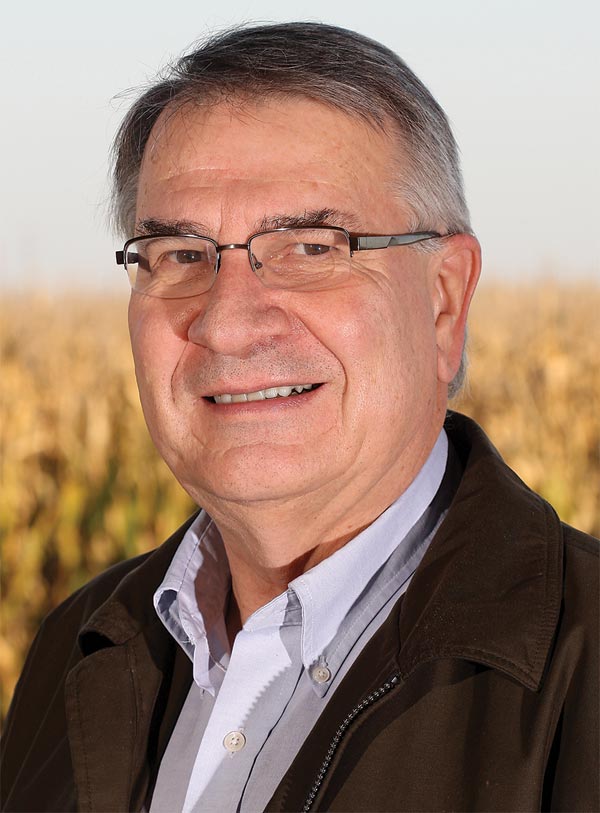 One of the nation's leading agricultural economists, Hurt knows exactly what to look for in the dense block of data—specifically, which numbers will move the market up or down. For hundreds of farm families, a swing of a few cents in the price of a bushel of corn or soybeans can mean the difference between putting money away for a child's education and keeping food on the table. The line between success and subsistence can be painfully thin.
After he performs a few mental calculations, Hurt's expression softens into a warm grin.
"There's not a major change here, but it is generally positive for producers," he says.
The numbers indicate that grain prices might be stabilizing, a signal that the worst of the current downturn in the corn and soybean markets could be over. Grain prices have been slumping since 2014, due mostly to near-record supplies and weakening global demand. Conditions have been especially tough for smaller-scale farmers caught between shrinking income and rising production costs.
The College of Agriculture is helping producers manage through the downturn with a series of workshops, webinars, and other outreach efforts.
For Hurt, who grew up on his family's farm in southern Illinois, the stakes are personal. He understands the financial pressures producers face even in good years. "It's a difficult balancing act," he says. "If you're a farmer, you must be as productive as possible, but that can lead to global oversupply, which is the situation we've had for the past couple of years. It can take time for things to balance out."