WHAT THE HEMP PROJECT DOES
The goal of the Purdue Hemp Project is to provide research-based information to the public (from general interest, to farmers, entrepreneurs, and investors) about what is needed to produce hemp and develop a viable industry in Indiana and throughout the Midwest.

The Purdue Hemp Team is composed of faculty, extension educators, and farm professionals. This project would not have been possible without the support from the Purdue Agricultural Experiment Station and the Purdue College of Agriculture.

Sign-up to receive email news and alerts from Purdue Hemp Project:
Online Hemp Course
Online Hemp Course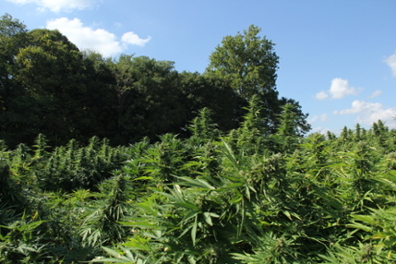 Sign up today
Hemp Essentials, offered through Purdue Online, is a 100% online, self-paced course focused on the hemp industry. The course addresses the history and legality of hemp, production and plant biology, and products made from hemp.
Sign up now
our mission
This website provides information to support 21st century hemp (Cannabis sativa L.) cultivation in the Midwest. All crops have issues with respect to production; however, with a crop like hemp, which was banned in the United States for over eighty years, large information gaps have developed regarding production, pest management and economic impact. Unlike other agronomic crops, U.S. hemp production faces additional obstacles in the form of U.S. government policies.
The goal of this website is to inform the public about industrial hemp as a crop and to identify the challenges faced by modern industrial hemp producers in the North Central Region—from the legal production of the crop to the pest management that will be necessary to produce long-term sustainable yields of hemp. We have tried to use our present experience growing hemp and years of additional experience with other cropping systems to inform our production practices. What we have learned sometimes conflicts with "conventional wisdom". We hope this website continues to improve on what we know and provides a sound foundation for those interested in growing industrial hemp.