ABOUT
Purdue's strategic investments in plant sciences have positioned the university as a global leader in plant sciences research, positively impacting agricultural and crop production in Indiana and around the world.
As part of Purdue's Next Moves, Plant Sciences 2.0 is using next-generation technologies to develop plants with enhanced nutritional and sustainability attributes. These same tools enable researchers to automate measurement of urban and rural forests, mitigate wildfires and monitor forest health.
Adding value to plants for a sustainable future
The Institute for Plant Sciences is known for leveraging expertise across disciplines and pushing the limits of technology for novel discoveries. Purdue is home to high-resolution imaging in controlled environments and the field to detect plant stress sooner, improve crop resilience and efficiency, food security and enhance nutritional quality. With CO2 enhancements integrated into our growing facilities, Purdue can identify future genes for climate resilience to advance crop varieties and incorporate those into breeding programs.
Our Phenotyping Facilities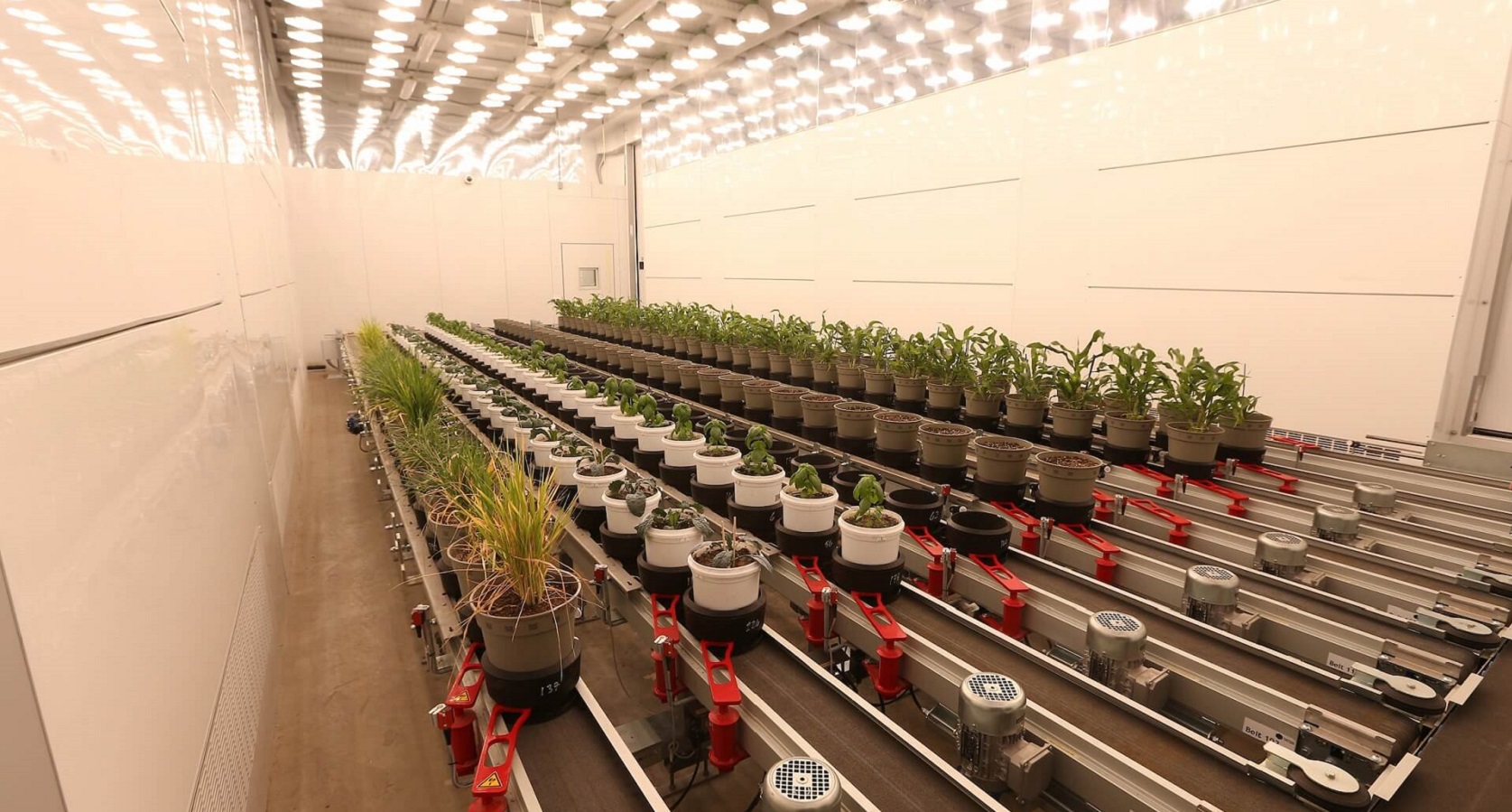 AG ALUMNI SEED CONTROLLED ENVIRONMENT PHENOTYPING FACILITY
High-throughput phenotyping platform with precise environmental control and non-destructive data collection of 256 individual plants from root to shoot
INDIANA CORN AND SOYBEAN INNOVATION CENTER
One of the nation's first and largest field-based phenotyping facilities for plant and seed analysis, advanced sensing and digital agriculture
Expanding the Frontiers of Plant Biology
The Center for Plant Biology (CPB) represents the basic plant sciences branch of Purdue's Institute for Plant Sciences. Basic science is central to the land-grant mission because it provides the foundation for all research and major technological breakthroughs. Our research focuses on providing a clearer understanding of the processes underlying plant biology, laying the groundwork for global leadership in all aspects of plant sciences research.
LEARN MORE ABOUT CPB
NEWSLETTERS
NEWSLETTERS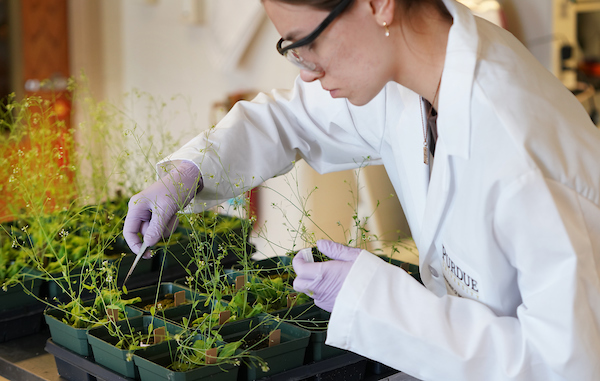 Spring 2023 Issue – Plant Sciences 2.0 Newsletter
I'm delighted to start this message with the recent news that Purdue's College of Agriculture rose in national and international rankings, earning recognition as the #3 college of agriculture in North America and #5 in the world in the...
READ MORE