Ag Alumni Professor Appreciation
Alacyn Cox

 

'17 Agricultural & Biological Engineering

 

|

Mark Russell

 

Head/Prof Agricultural Sciences Education & Communication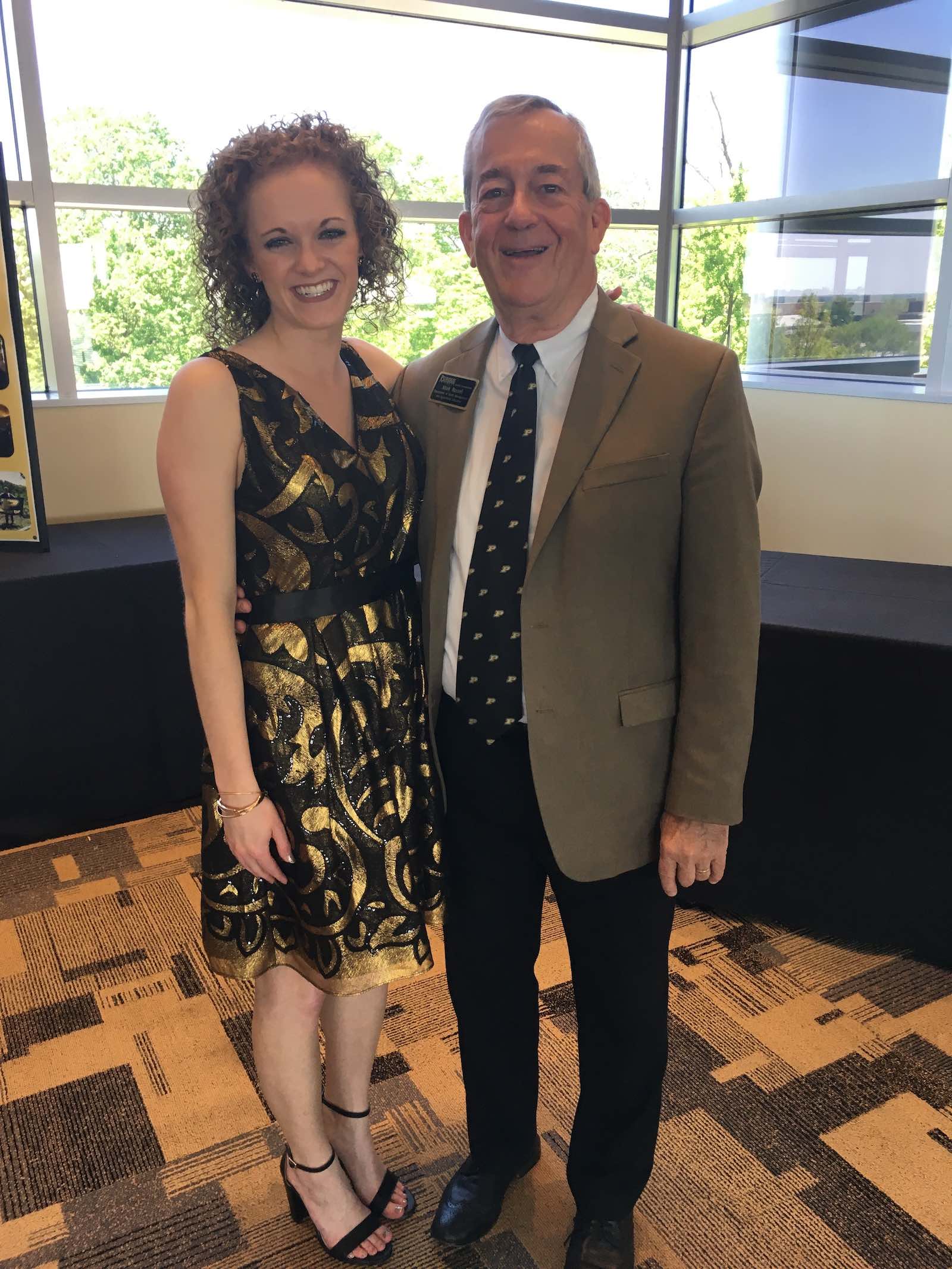 Before Alacyn Cox met Mark Russell, the agricultural engineering student had never traveled outside the country. Upon graduation, she credits Russell with helping her develop a global mindset.
Cox first met Russell, Head of the Department of Agricultural Sciences Education and Communication, when she joined his winter study abroad trip to Cap-Haïtien, Haiti. Russell helped students prepare for the journey with a fall semester course and apply what they learned with a spring semester course.
"I really enjoyed the trip and decided I didn't want to let it go," recalled Cox. "I wasn't in agricultural education, so I didn't have any of Dr. Russell's other classes, but I talked to him after the trip and retook the course the following year. Instead of directly doing the projects again, I worked with him to help guide other students."
"The students that sign up for the trip often think they will go to Haiti, teach people everything they need to know and have a high impact," said Cox. "Mark Russell always reminded us the most important thing we could do is just show up and let the experience change us."
"Because Dr. Russell believed in me and gave me opportunities beyond my wildest dreams, I'm a better, more experienced advocate for diversity and global agriculture. He's a primary example to his students of what a humble, servant leader looks like, and I couldn't be more thankful to call him a teacher, mentor and friend."
Below is your opportunity to thank a professor as well! We encourage you to fill out the form below to let someone know the positive impact they made in your life.