Crop Diagnostic Training & Research Center
What We Do
The Purdue University Crop Diagnostic Training and Research Center (DTC) is known across the Midwest for its unique "hands-on" approach for teaching the art and science of accurately diagnosing agricultural crop problems. 
The Center, established in 1985, is designed to provide informative topics in a "real world" environment, where agriculturists can sharpen their crop problem troubleshooting skills and evaluate new and alternative management strategies. The long-term goal of the Center is to provide quality, state-of-the-art training in all aspects of crop production and management.
At this Center, many small plot demonstrations illustrate insect, nematode, weed, disease, soil fertility, and cultural problems associated with corn, soybean, forage, and small grain production. Extension, research, and teaching staff from Purdue University's departments of Agricultural and Biological Engineering, Agronomy, Botany and Plant Pathology, and Entomology, as well as other leaders in the agricultural community across the U.S., conduct each workshop.
Contact
Mailing Address: 
Purdue DTC
915 W. State Street
West Lafayette, IN 47907

Located on the grounds of the
Purdue University Agronomy Center for Research & Education (ACRE)
4550 US 52 W
West Lafayette, IN 47906
OUR MISSION
To develop and deliver agricultural crop production information, primarily in the area of diagnostics, which is integrated with practical problem solving experiences into a systems approach for crop production management.
FIELD GUIDES & PUBLICATIONS

DTC Team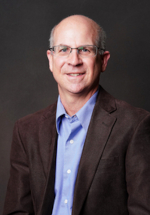 Dr. Corey Gerber
Department of Agronomy
Director, Purdue DTC | Clinical Associate Professor
765.496.3755