Agronomy Extension
What We Do
The mission of the Purdue Agronomy Extension group is to develop, integrate, and extend agronomic information and technology that is timely and relevant to the agricultural and environmental concerns of our diverse clientele from Indiana, the nation, and the international community.
Purdue Crop Chat Podcast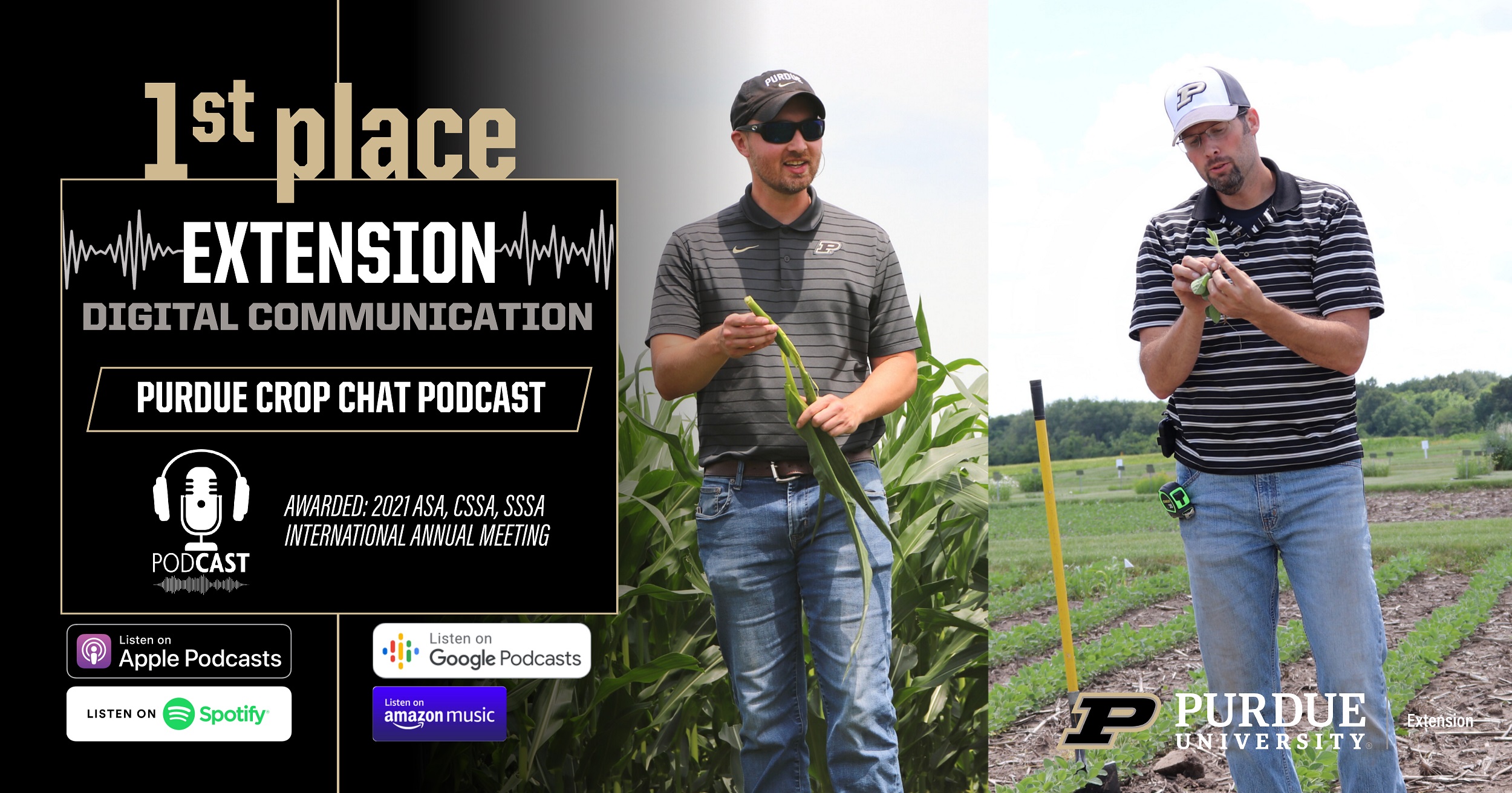 purdue pest & crop newsletter

Pest&Crop newsletter provides timely field crops information on pest problems, crop development issues, and weather events.  
Pest&Crop newsletter is issued weekly throughout the crop-growing season to assist "pest managers" in making effective, economic, and environmentally sound pest management strategies.
Top Stories
Top Stories