Ireland Study Abroad
In even years (2024, 2026, etc.) Dr. Colleen Brady leads a study abroad trip to Ireland: ASEC 29000/ANSC 29500 (The Role of Horses in Irish Culture and Society, 3 credits).
Students spend 16-18 days in Ireland, typically from mid-May to early June. There are stops in Dublin, Galway, Kilkenny, and Northern Ireland. About half of the trip centers around stops related to the horse industry (stud farms, working horse farms, horse races and shows, university equine programs, etc.). The other half of the trip includes stops at sites of historical and cultural importance (Newgrange, Giant's Causeway, Kilmainham Gaol, Blarney Castle, Connemara, etc.).
In this trip, students will learn about Irish culture, compare the horse industries in Ireland and the United States (including management practices, the relative popularity of different breeds, and disciplines between the countries), and compare education programs for professionals and enthusiasts in each country.
Students' complete assignments to prepare for the course, as well as when we are in country. For the final project students create digital stories that share their experiences and what they learned. A sample of one of these stories appears in the video below.
Itinerary
Day 1: Fly out of Chicago
Day 2: Arrive in Dublin
Day 3: Enniskillen College
Day 4: Shean's Horse Farm
Day 5: Titanic Museum & Irish Equine Rehabilitation Centre
Day 6: Athlone & Clonmacnoise
Day 7: Kilkenny &  Irish 2000 Guineas
Day 8: Free Day
Day 9: Fethard Country Horse Experience & Coolmore Stud, Ballydoyle Racing Stable 
Day 10: Kildalton Agricultural College- Equine Program &  Blarney Castle
Day 11: Macroom Water Buffalo & University of Limerick
Day 12: Glengowla Mine and Sheepherding & Kylemore Abbey
Day 13: Aran Islands &  Cliffs of Moher and The Burren
Day 14: Backside tour of The Curragh
Day 15: Free Day-Galway
Day 16: Irish National Stud/Irish Racehorse Experience & Racing Academy and Centre of Education, Kildare
Day 17: University College-Dublin
Day 18: The Hill of Tara/Newgrange Tour
Day 19:  Free Day
Day 20: Depart Dublin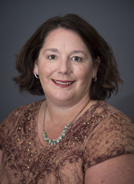 Dr Colleen Brady
Agricultural Sciences Education and Communication
Professor
765.494.8433
Dr. Brady is a Horse Extension Specialist, who focuses her engagement work toward youth and adults working with horses. Dr. Brady's research interest is in better understanding human perspectives and drivers related to equine well-being, and then the implementation of distance learning strategies to enhance care, management and well-being of horses. Dr. Brady collaborates with Equine Extension Specialists nationally as a member of the Leadership team for Extension Horses, Inc. (
www.extensionhorses.org
), and eXtension HorseQuest, and internationally with the International Society of Equitation Science (
www.equitationscience.com
).