Communicate with Confidence on Critical Issues
Most of us look at any topic through our own lens of experiences, background, and spheres of influence.  But wouldn't we be better off by learning to see things from a different vantage point?  Wouldn't that help us grow, respond, and maybe even change our perspective? This program will help you understand critical and controversial topics and create positive, productive discussion about themusing:
Sound decision-making
Constructive dialogue
Personal and social responsibility
You'll gain confidence and compassion to discuss critical issues in ways that simultaneously influence and respect others – essential skills for a trusted future face of agriculture. We partner with the Center for Food Integrity to provide participants with their "Engage" training. During the weekend training, students will have the chance to network with alumni and communications experts, practice various techniques through role play activities, develop knowledge about current controversial issues in agriculture, and enhance their communication skills.
Thank you to our sponsors, Ag Alumni,Indiana Corn Marketing Council and Indiana Soybean Alliance for helping to put on the Issues 360 Institute. 
Contact
Office of Academic Programs
(765) 494-8470
cate@purdue.edu 
Dig Deeper
In order to apply for the Issues 360 Institute Program, you must be a student in the College of Agriculture at Purdue University in good academic standing.
Current & Past Participants
Abbey Hughes, Agricultural Sales and Marketing
Alyson Godwin, Plant Genetics, Breeding, and Biotechnology
Audrey Hettel, Food Science
Dev Patel, Biological Engineering
Ella Robinson, Soil and Water Sciences
Anna Hicks, Food Science
Josh Clark, Agricultural Economics
Kaity Hofmann, Agronomy
Kassidy Oliger, Agribusiness Management
Grace Camden, Food Science
Lucas Clapp, Agribusiness Management
Mackenzie Smith, Agricultural Sales and Marketing
Nicolas Laplante, Animal Sciences
Olivia Reynolds, Agribusiness Management
Class One Fellows
​Katie Bierrum,

 

Landscape Architecture
Armenda Boyer,

 

Agricultural Communications/Agricultural Economics
Jamie Hans,

 

Plant Genetics, Breeding & Biotechnology
Michelle Hemler,

 

Natural Resources and Environmental Science
Quinton Nannet,

 

Biochemistry
Austin Prechtel,

 

Fisheries and Aquatic Science
Holly Renner,

 

Animal Sciences
Stephanie Schramm,

 

Biological Engineering
Tana Simmons,

 

Agricultural Communications/Sales and Marketing
Nicole Smith,

 

Natural Resources/Environmental Science
Shelby Swain,

 

Agribusiness - Marketing Concentration
Daron A. Wilson,

 

​Agricultural Economics - Commodity Marketing
Class Two Fellows
Mark S. ​Aronson,

 

Biological Engineering

Jessica-Lena E. Bohlin, 

Agronomy

Katie M. Carroll,

 

Agricultural Economics
Katie M. Chustak,

 

Agricultural Education
Shelby E. Cummings,

 

Biochemistry
Gavin D. Kissel,

 

Agricultural Economics

Kara S. McKinney,

 

Food Sciences
Merle L. Mullet,

 

Agricultural Economics

Ryan W.R. Schroeder,

 

Natural Resources & Environmental Science
Ross M. Smith,

 

Agricultural Economics
Ethan R. Wieland,

 

Agricultural Economics
Class Three Fellows
Kendra Arnholt,

 

Animal Sciences
Britt A. Copeland,

 

Agribusiness
Odalys Cubillo,

 

Natural Resources and Environmental Science
Mary Grace Erickson,

 

Animal Sciences
Benjamin Knapke,

 

Agribusiness
Arren Liu,

 

Biological Engineering
Meicen Liu,

 

Animal Sciences
Mallory Meyer,

 

Animal Sciences
Kylie M O'Connor,

 

Agribusiness
Jameson Pierce,

 

Wildlife
Shania Ray,

 

Agribusiness
Marissa R. Richardson,

 

Agricultural Economics
Sydney Rivera,

 

Food Sciences
Austin Scheetz,

 

Natural Resources and Environmental Science
Priyanka Shankar,

 

Sustainable Biomaterials
Matthew Summerlot,

 

Agricultural Education
Tyler Tonner,

 

Agricultural Systems Management
Amber Wampler,

 

Agribusiness
Class Four Fellows
Lanie Barth,

 

Agricultural Communication
Meghan Boucher,

 

Food Science
Joshua Calhoun,

 

Agricultural Education
Chancelor "Chance" Clark,

 

Plant Genetics, Breeding & Biotechnology
Joanna Claudy, Animal Sciences
Bailey Bromstrup-Crowder,

 

Agricultural Education
Kelly Dressler,

 

Agricultural Education
Mekenzie Gear,

 

Animal Sciences
Sheradan Hill,

 

Agricultural Communication
Julia Johnson,

 

Animal Science & Bioscience
Grant Knobloch,

 

Agricultural Systems Management
Brianna Lammers,

 

Agricultural Education
Jiayi Lin,

 

Natural Resources & Environmental Science
Caitlinn Lineback,

 

Food Science
Dhruv Neema,

 

Agribusiness Management
Aleah Scheurich,

 

Animal Sciences
Kayla Schneider,

 

Agribusiness Sales & Marketing
Peile "Penny" Wang,

 

Food Science
Khyla Wilson,

 

Agribusiness Sales & Marketing
Morgan Winder,

 

Agricultural Education & Agricultural Economics
Brittany Wolford,

 

Agronomic Business & Marketing
Class five Fellows
David Armbruster, Landscape Architecture
Lilian Armour,

 

Agribusiness Management
Megan Arnold,

 

Agribusiness Management
Abigail Clifford,

 

Animal Sciences
Caroline Crosslin

 

- Agricultural Economics
Diana DiPretoro,

 

Plant Genetics, Breeding & Biotechnology
Jace Geiger,

 

Farm Management
Leah Jacobs,

 

Agricultural Sciences Education & Communication
Samantha Klemme -

 

Agricultural Sales & Management
Nelson Knobloch,

 

Agribusiness Management
Katriel Marks,

 

Agribusiness Management
Haley Mood,

 

Agribusiness Management
Katie Nixon,

 

Farm Management
Myra Rademacher,

 

Agricultural Education
Cassidy Robinson,

 

Forestry & Wildlife
Dalton Smith,

 

Agricultural Economics
Rachel Stoner,

 

Agricultural Education & Animal Sciences
Elizabeth Tedder,

 

Biological Engineering
Carrie Winklepleck,

 

Agronomic Business & Marketing
Zifan Zhu,

 

Agricultural Systems Management
Class Six Fellows
Sohinee Bera,

 

Agricultural Communications
Nate Bowser,

 

Plant Genetics, Breeding & Biotechnology
Nick Bowser,

 

Agricultural Economics & Agricultural Communications
Josephine Cameron,

 

Agricultural Economics
Hayley DeHaan,

 

Agricultural Sales & Marketing & Agricultural Communications
Kaitlyn Gabhart,

 

Animal Sciences
Doria Gilberg,

 

Animal Sciences
Mason Gordon,

 

Applied Agricultural Economics
Chase Gripp,

 

Agricultural Systems Management
Blake Hinch,

 

Agribusiness Management
Jocie Kleiman,

 

Animal Sciences: Biosciences
Sara Lechlider,

 

Agribusiness Management & Turf Management & Science
Grant Mohler,

 

Agricultural Economics
Madisyn Murphy,

 

Animal Sciences
Shoko Nakatake,

 

Insect Biology
Kelley Roberts,

 

Agronomy: Crop & Soil Management
Claire Schloemer,

 

Agronomy: International
Sara Schwarzkopf,

 

Animal Sciences: Biosciences
L. Kristen Senn,

 

Animal Sciences
Elizabeth Simmermeyer,

 

Animal Sciences
Morgan Uebelhor,

 

Animal Sciences
Bennett Walther,

 

Applied Agricultural Economics
Kate Watkins,

 

Animal Sciences
Megan Wiley,

 

Agricultural Communication
Paige Wininger,

 

Agricultural Sales & Marketing
Emma Wischmeier,

 

Agribusiness Management
Neil Zhao,

 

Food Science
Laura Zimmerman,

 

- Animal Sciences
Class Seven Fellows
Laura Barrett,

 

Agricultural Economics
Kamryn Dehn,

 

Aquatic Science, Marine Biology
Melinda Dodson,

 

Animal Sciences
Joey Gerteisen,

 

Plant Science
Grace Hasler,

 

Agricultural Economics & Agricultural Communications
Shelby Henry,

 

Agricultural Sales & Marketing
Cora Hill, Agricultural Education
Kalynda Hoevener, Agricultural Education
Gracie Johnson,

 

Agricultural Communications
Savannah Kerkhoff, Agribusiness Management
Micah Lehe,

 

Food Science
Cameron Matthews, Biochemistry
Bridget Noble, Animal Sciences
Tejashree Shah,

 

Food Science
Emma Swain,

 

Agribusiness
Class Eight Fellows
Natalie Doelman, Agricultural Economics
Halee Fisher, Agricultural Economics
Isabelle Gilchrist, Insect Biology
Kirsten Mehling, Agricultural Sciences Education and Communication
Madeline Murphy, Forestry and Natural Resources
Kendra Personett, Agricultural Sciences Education and Communication
Emma Zaicow, Animal Sciences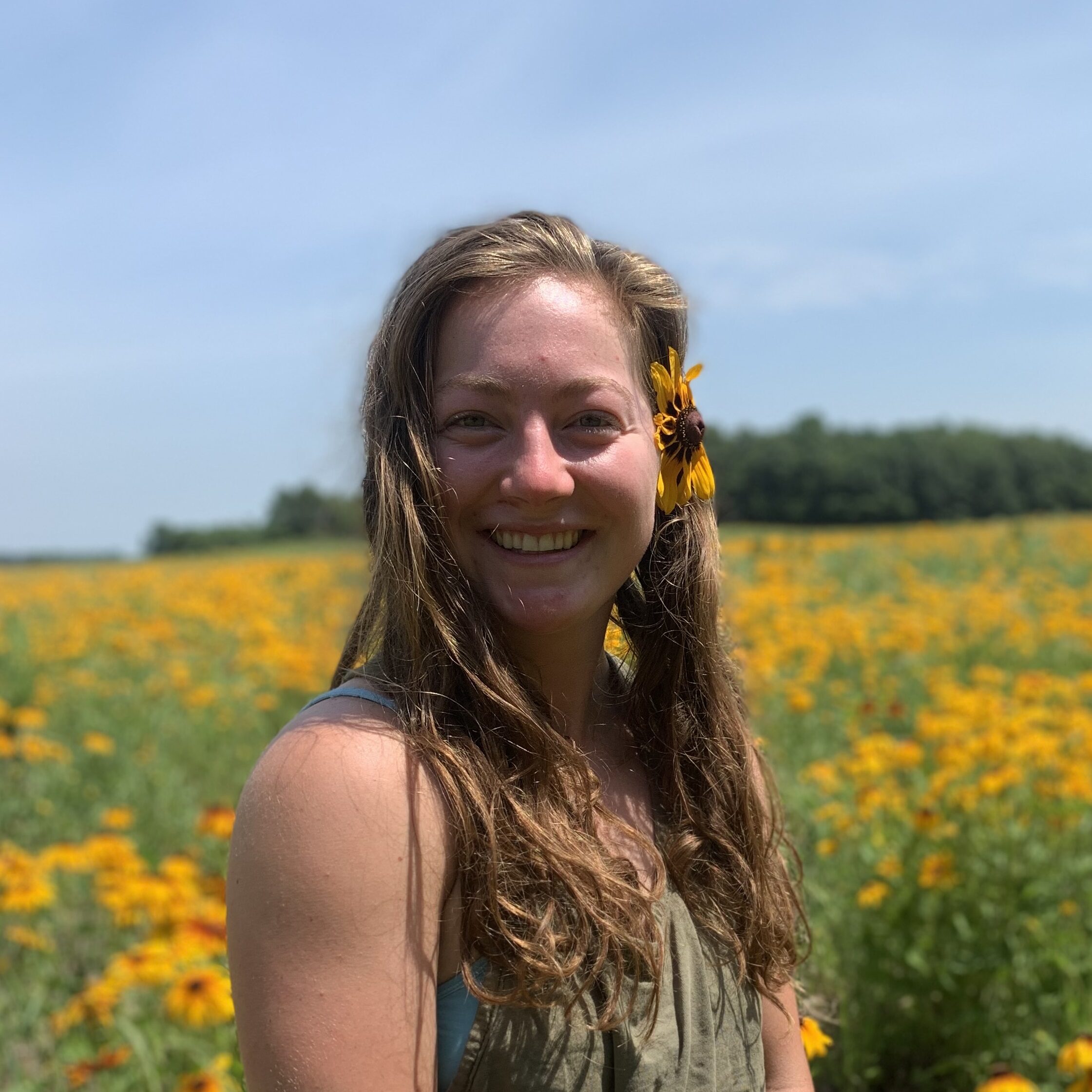 "I feel I have developed a more in-depth, active listening skill. The important thing I've learned, that I have used every day, is that it is okay to pause in conversation – to just sit and digest what has been said before responding. I also love how open everyone is and how everyone is eager to share and participate in the program."
Cassidy Robinson, Forestry & Natural Resources