COLLEGE OF AGRICULTURE BUSINESS OFFICE
The College of Agriculture Business Office provides many services to our customers. Please see a list of our services below.
Employment Center
Monthly and bi-weekly payroll
New hires
Onboarding (I-9)
Transfer of employees
Separation of employees
Contracts and extensions
Leave information
Payroll questions
Visiting Scholar living allowances
Employment Center
Procurement/Purchasing Center
Requisitions/orders (Ariba and credit cards)
Large equipment purchases
Individual or consultant payments or reimbursements
Vendor payments
Account Management/Departmental Business Office
Distribution of credit cards

Procurement cards (low dollars, local purchases)
Hospitality credit cards
PRF credit cards

Projections for faculty members
Fiscal approvals
Summer payroll
Cost distribution and effort reporting (PARs)
Department requests
Cash handling and wire claims
Recharge Billings
Travel
Account Management/Departmental Business Office
Featured Story
Featured Story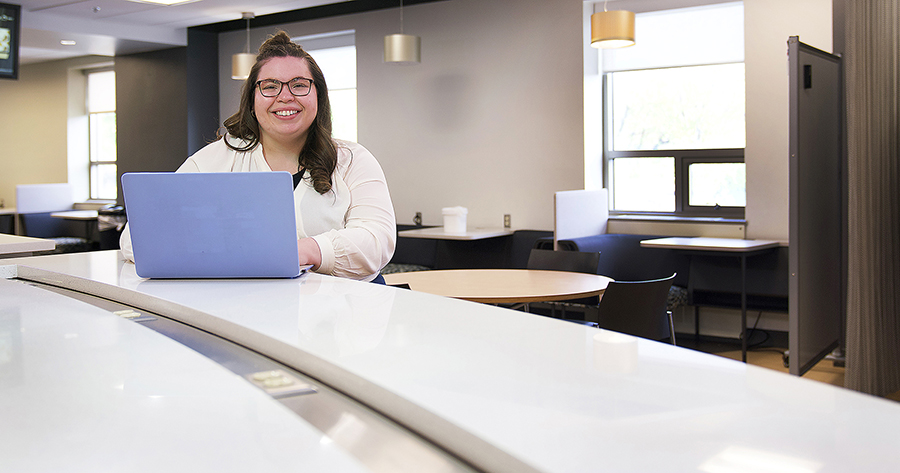 Emily Forsythe - Graduate Ag Research Spotlight
Growing up in the small town of Livingston, Montana, Emily Forsythe knew she wanted to go to college; she just wasn't sure what her academic focus might be. Then a high school economics class and field trip to the Federal Reserve Bank in...
Read More