Options for Farmers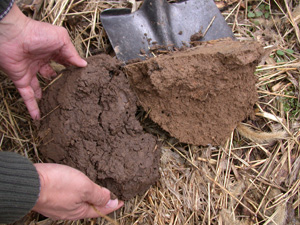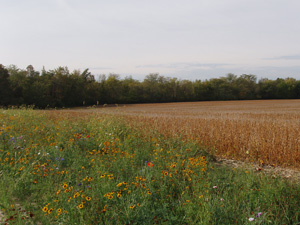 Farmers can adopt a number of conservation practices that help protect water quality while improving soil health and meeting other production goals. By adopting these management strategies on the land​ they manage, farmers can help the hellbenders too.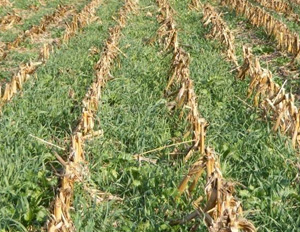 Cover Crops
By establishing seasonal cover on annual cropland, farmers can reduce soil erosion and reduce fertilizer input costs. Common cover crops include ryegrass, wheat, crimson clover, and radishes.
No-Till
No-till farming involves planting a crop into the undisturbed soil containing the previous season's crop residue. This planting technique increases the amount of water and nutrients in the soil while decreasing erosion.
Buffer Strips
By leaving a section of permanently vegetated land adjacent to cropland, farmers can provide wildlife habitat and help protect soil and water quality.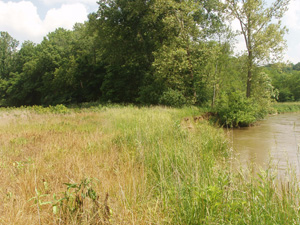 Filter Strips
Filter strips are essentially buffer strips placed between cropland and surface water such as a river or creek. This management strategy uses trees and grasses to control erosion and help naturally process farm inputs and other runoff.
Grassed Waterways
Grassed waterways provide plant cover in the low spots of a field, decreasing soil erosion and permitting easy crossing of farm equipment.
We can all help improve water quality in our rivers and streams. Check out these videos.