Merlyn Thomas
Merlyn received her master's in food science from the University of Georgia (May 2019) and her Ph.D. in food science/food safety from Purdue University. Merlyn has worked on consumer needs assessment projects related to pet food safety, COVID-19 and food safety, and evaluation of flour safety messages using eye-tracking technology. She was also able to publish multiple papers in various journals and present her work at national and international conferences . Merlyn describes her experience in the Food Safety Human Factor Lab to be rewarding as she has learned different ways to collect/ analyze data and solve problems that can be translated into multiple fields of study. She describes Dr. Feng and lab mates as the most amazing family she could have during her time at Purdue. Merlyn is now a senior scientist at L'Oréal and will be translating what she learned during her studies to evaluate consumers in the cosmetics industry. She is very excited for this new chapter! 
Juan Archila Godínez
Juan received his master's degree in Food Science from Purdue University, USA, under Dr. Feng's advisory in 2022. He conducted research on the Food Safety Human Factor. His bachelor's degree was in Food Science and Technology from Zamorano University, Honduras. After graduating, he served as an assistant in the food microbiology laboratory-class from Louisiana State University, USA. While pursuing his master's degree, Juan worked on different projects, from needs assessments to project evaluations using different tools such as surveys and content analysis. He mainly worked with consumers to understand their handling practices of some food commodities (e.g., dried wood ear mushrooms, flour) and evaluated a virtual food safety program for low-income families. He said that the beauty of working at Dr. Feng's lab was the opportunity to use tools from other fields to strengthen his research. Juan will continue his academic path by joining the Center for Foodborne Illness Research and Prevention at the Ohio State University.
Megan Low
My name is Megan Low and I graduated with my Master's from Dr. Feng's lab in 2022. I received my BSc in Food Science from the University of Minnesota, then worked as an R&D lab tech in Cargill, MN and a project manager in a tech startup in Malaysia before pursuing graduate school in 2021. In Dr. Feng's lab, my projects focused on food safety implications in small-scale produce drying. I worked with consumers and food safety inspectors. Studying about dried produce opened my eyes to food safety risks in foods that are typically thought of as safe. Since our research involved social aspects, I had the chance to learn new qualitative methodologies and gain interesting insight on human perceptions, behaviors and motivations. It was great to have had opportunities to collaborate and learn from other projects beyond my thesis. Finally, being with a lab that does extension outreach showed me different layers of work beyond just research.
Carley VanNorman
I am a Spring 2021 graduate of the Animal Science Department at Purdue University. Not only am I graduating with my Bachelors in Animal Science, but I am also minoring in Agriculture Systems Management and Communication. While I was in the lab I was able to help write scripts for educational videos and write and publish an extension document on processing poultry. The largest contribution I made to the lab was creating and updating our lab's webpage and twitter account. Here I developed an interest in public relations which led me to choosing my minor in communication. My experience in the lab has helped me to improve my communication and time management skills. These are great skills to have and they can be applied to any industry. My plans are to move back home to Michigan where I can hopefully find job related to livestock or grain handling within the agriculture industry.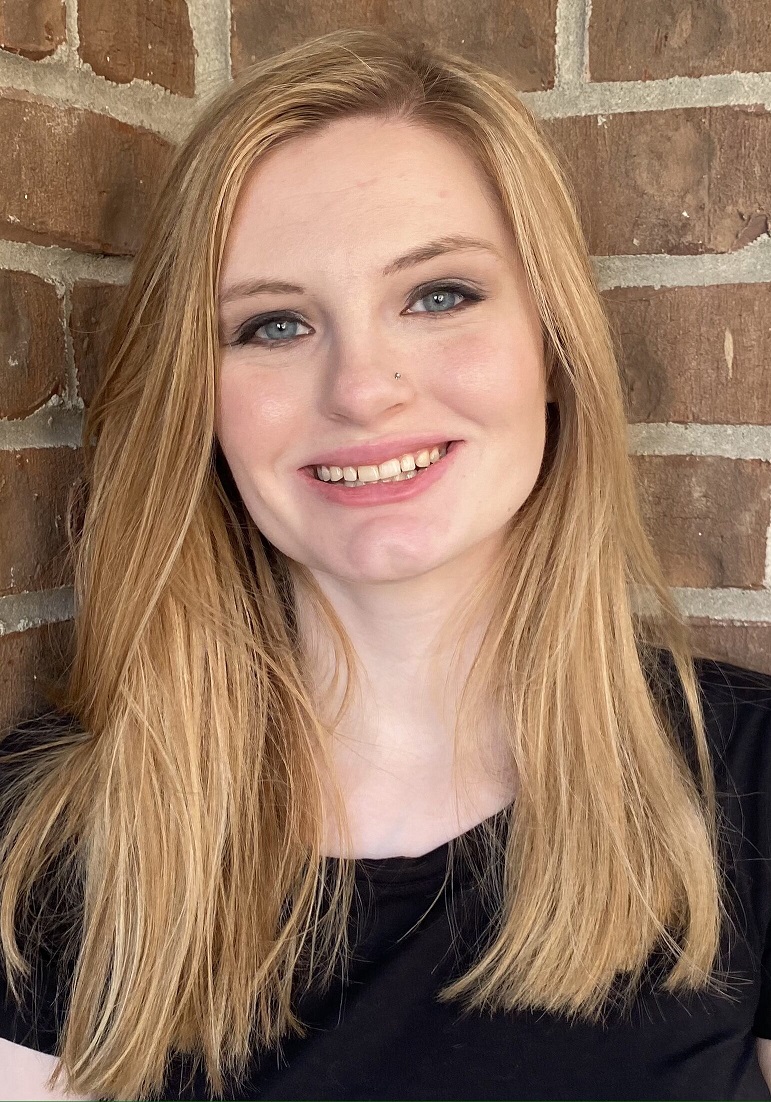 Leah Klinestiver
I am a Spring 2021 graduate of Purdue's Department of Public Health. As a member of Dr. Feng's lab, I was involved in the video coding of qualitative data for the High School Curriculum project. The project I dedicated the majority of my time to involved helping develop and deliver a culturally tailored food safety curriculum for low-income families with young children. I also contributed to writing the manuscript and performing some data analysis for the Dietetics project. My time as a member of the lab has been extremely valuable to me as it has helped me develop my research skills, which have been a huge advantage to me in my internships and other professional experiences. It has also given me more confidence in my own abilities to see a project through from start to finish. I plan to use these skills as I continue my education at Boston University's School of Public Health this upcoming fall, where I will work towards getting my MPH in Epidemiology and Biostatistics. I hope to eventually work in the field of infectious disease prevention.
Ziyue Zhang
I am a Spring 2021 graduate of the Food Science Department at Purdue University. I was in Dr. Feng's lab from September 2019 to May 2021. I was involved in several great projects including Pet Food Safety project, Socioeconomic Family project, COVID-19 project, as well as Dried Wood Ear Mushroom project. Through these projects, I learned a lot of knowledge regarding food safety. I was glad that I had a great chance to learn to use SPSS. I also gained lots of experience of using Microsoft Word, Excel and PowerPoint via doing these projects. Working with Dr. Feng and other great lab members was really a great experience which helped me learn and grow a lot. Really appreciate this opportunity!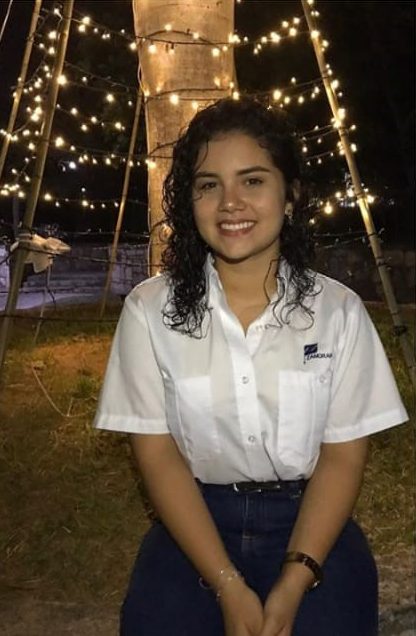 Lia Rosa
I am an undergraduate student of Food Science and Technology at Zamorano University, Honduras. I went to Purdue University as a visiting scholar to assist Dr. Feng´s Food Safety Laboratory. I worked in a culturally tailored curriculum in Spanish for low income Hispanic families. The course addressed food-handling practices in home kitchens and intended to identify the barriers, which this minority encounters when handling food properly in their homes. Because of the COVID-19 pandemic, we successfully adapted the course online and delivered it nationwide.

Currently, I am working with Zamorano University in my thesis research project measuring the incidence of mycotoxins in four different diets for feedlot cattle and its bioaccumulation rate in the final meat products.
Emily Chuang
I am a Spring 2020 graduate of the Food Science Department at Purdue University. During my time in Dr. Feng's lab, I had the opportunity to participate in the Story of Your Dinner project, Young Adult Food Handling Study, and was able to present both in the poster competition at the 2019 IAFP Conference. Through this lab, I was able to gain and improve in my communication and leadership skills, as well as improving upon my team and independence work through the different research projects that I either lead or aided in. These have proved important during my internships in the food industry and I plan to continue to use them throughout my career. I am starting as a Food, Safety, Quality, Regulatory Associate Chemist with Cargill in their Starches, Sweeteners, and Texturizers Business Unit in the Fall.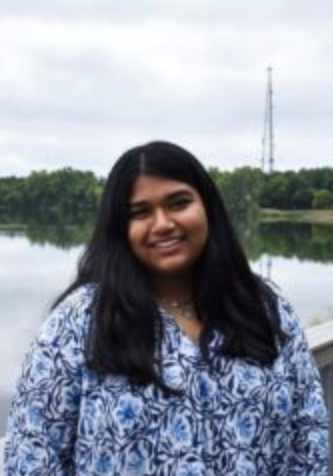 Ishani
I am Ishani and I worked in Dr. Feng's lab my freshman year in 2019-2020. My role in the lab was to help Dr. Feng with various research projects. I've mainly worked on identifying, extracting and analyzing data from published research to enable meta-analyses of key factors in food safety practices and processes.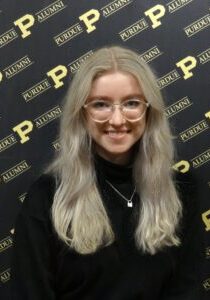 Sasha Nerney
I am a Spring 2022 graduate of Purdue's Food Science Department with a minor in Fermentation. As a member of Dr. Feng's lab, I worked alongside the graduate and Ph.D. students with their projects on low-moisture food safety, namely concerning dried fruits and flour. Tasks included video coding, data organization, and assisting with studies with human subjects. My experience in the lab taught me the importance of bringing awareness to proper handling of these foods while honing my knowledge in food safety. I also learned crucial lab skills that I will bring with me during my next steps in higher education. I am pursuing a MS in Food Science at Oregon State University, focusing on produce food safety and microbiology. I hope to one day work closely in agriculture to aid in providing wholesome and safe foods for consumers.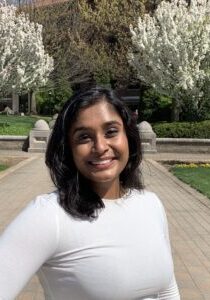 Sangavi Subramani
I am a Spring 2022 graduate of Biological Engineering and Food Science. In Dr. Feng's lab, I helped collect data from media on egg noodles and dried apples. I also worked with Dr. Feng and individuals from the Agricultural Economics department to co-author a paper on the presence of flour-related food safety in online media. I learned a lot about food handling practices that I can apply every day and the importance of paying more attention to product recalls. I also improved my ability to write technical papers and synthesize large amounts of data. After graduation, I am working for Del Monte in Hanford, CA as an engineer in their Rotational Development Program. I enjoyed my time in Dr. Feng's lab and I am glad I had the opportunity to meet many wonderful individuals!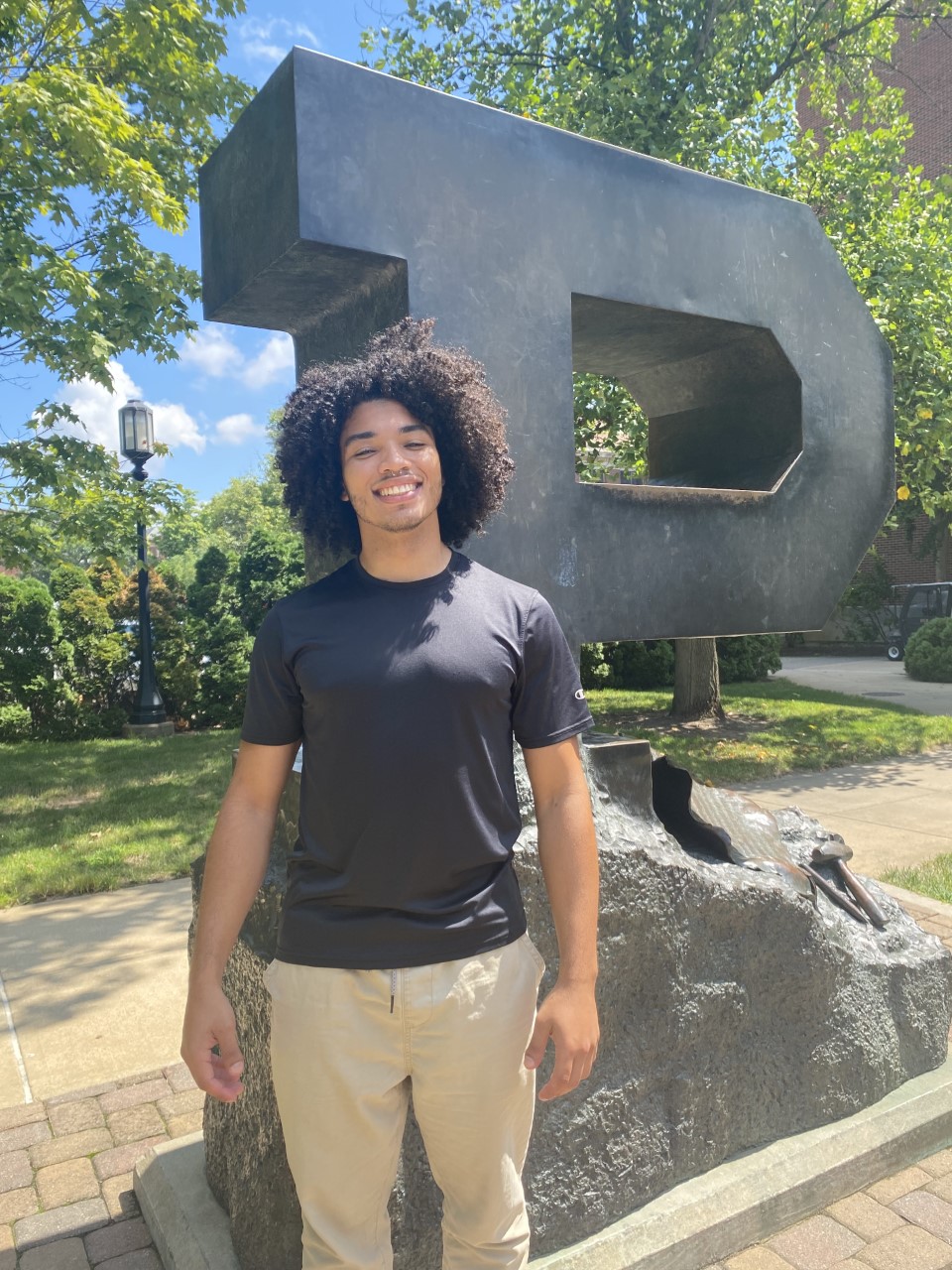 Samuel Biano Jacundino
Samuel Biano Jacundino studies food engineering at the University of Campinas (Unicamp) in Brazil. Samuel developed research projects focused on the analysis of minerals in coffee during his undergrad and worked at Ajinomoto as one of his internships. As a visiting student at the Laboratory of Dr. Feng contributed to research on the perception of risk regarding the consumption of wheat flour and preparations, as well as research on behavior change throughout the pandemic, always with a focus on food safety.