Bangladesh: Fish and Poultry Food Safety Economics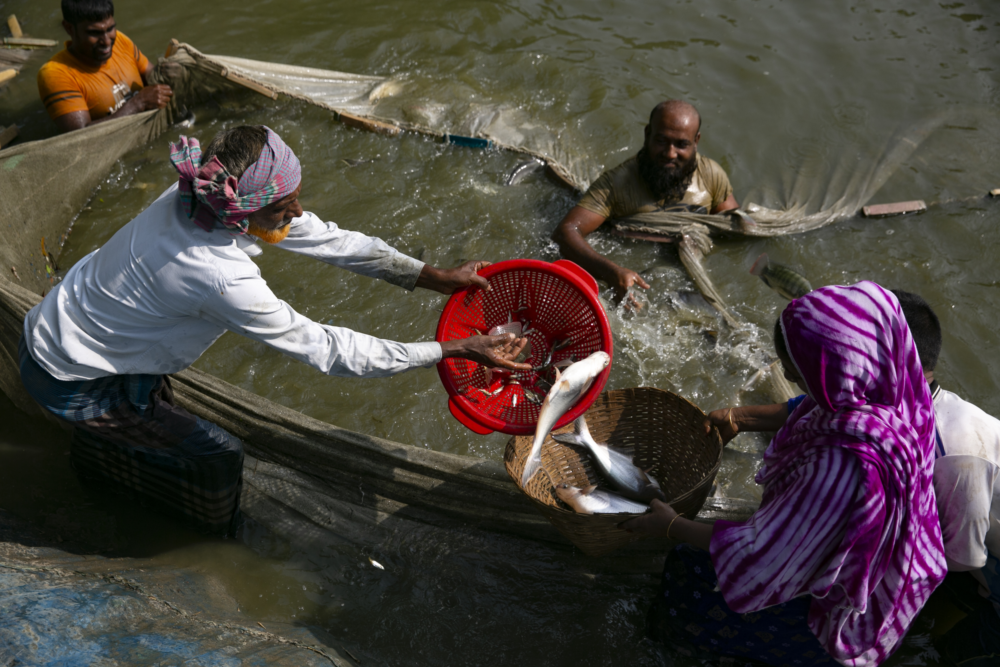 Photo Credit: FSIL/Far on Foot-Allison Joyce
Project Description
Fish and chicken are among the most important and affordable animal-based protein sources in the Bangladeshi diet. Although Bangladesh has experienced growth in modern retail outlets, fresh food markets still hold a large share of retail sales of fish and chicken. The hygiene and safety of the market environment and contamination during processing are major concerns for foodborne illnesses, but informed decisions and strategic actions along these value chains can enhance food safety.
This project, led by Madan M. Dey of Texas State University and Mohammad Saidur Rahman of Bangladesh Agricultural University, is identifying areas in the fish and chicken value chains where food safety interventions can reduce foodborne illnesses. This project is collecting data on the levels of antibiotic residues, bacterial pathogens, and heavy metals and assessing how behavioral practices among different value chain actors impact the overall load of food safety hazards. To inform policy recommendations, the project is evaluating consumers' willingness to pay for certified safe foods as well as quantifying the welfare impacts of a general reduction in exposure to harmful microorganisms and chemicals.
Results and data from this study will support science-based decisions on the most effective methods and key actors/locations to reduce the food safety hazards associated with fish and chicken in the markets of Bangladesh and develop tools to evaluate the benefits of improved food safety. This integrated, multidisciplinary value chain approach can be applied globally to other perishable product value chains.
---