Congratulations, Winter 2021 Graduates!
Congratulations to those who earned degrees from Agricultural Sciences Education and Communication in winter 2021!
Our entire department hopes you have learned and experienced many great things during your time here. We also hope you enjoyed your Purdue experiences as much as we enjoyed being part of them.
Agricultural Communication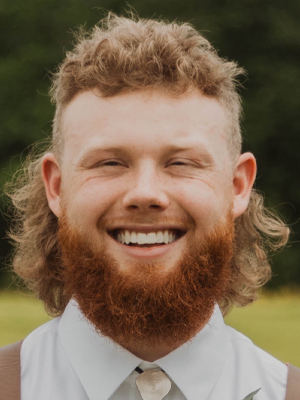 Sam Hahn
B.S., Agricultural Communication
"I am looking forward to the future due to the uncertainty it brings. It sounds uncommon to say that someone is looking forward to uncertainty, but graduating from Purdue with a degree in agricultural communication, gives me so many opportunities, and I know I will not be left in the dust. I know I made great friends and memories that will stick with me for the rest of my life."
Grace McCoy
B.S., Agricultural Communication
"There are many things I'm looking forward to in the future. As all of these changes are taking place, I can't help but look back on the experiences Purdue has given me in the past three and a half years. I feel mostly prepared as I enter into this new stage of 'adult' life, because of the work I've put into my academics and the support from my mentors and peers of the Purdue ASEC Department. Boiler up!"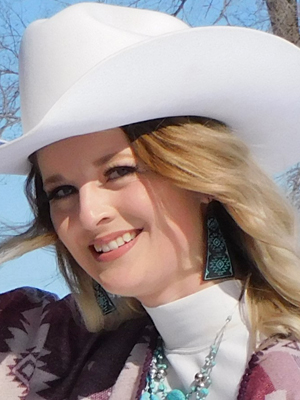 Raymie Shoop
B.S., Agricultural Communication
"Purdue has been a whirlwind of opportunity for me. I have loved all of the people that I met and places it has taken me — and I hope that it will continue to take me many more places. What excites me most is the number of doors that a Purdue degree can open for you. I am excited to see what these three and a half years can do for my future."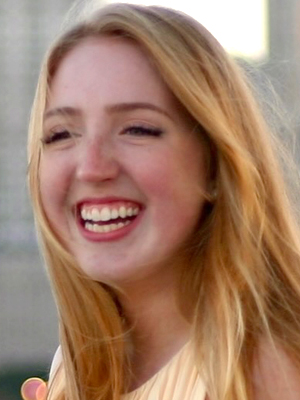 Natalie Taylor
B.S., Agricultural Communication
"I am proud of listening to my personal interests and recognizing that change is a good way to learn a lot about yourself and the world around you. Whether it was changing my major or taking a class that aligned with a current interest, I made it a goal to be self-aware of who I was becoming. While we use our heads a lot at Purdue, I think it is just as important to follow your heart during your time at school. By taking classes on subjects outside my comfort zone, I was able to find new fascinations in life and find ways to dive deeper into those interests."
Jalee Wondercheck
B.S., Agricultural Communication
First Destination: Public Information Specialist — Indiana State Board of Animal Health, Indianapolis
"I know, with the skills I have learned at Purdue, that I am able to succeed past college into the workplace and even my personal life. I have communication and interpersonal skills that I did not have before coming to Purdue that will be a great asset to my future position and life after college. Although I will miss the sense of community that Purdue gives, I look forward to what the next chapter of my life will bring."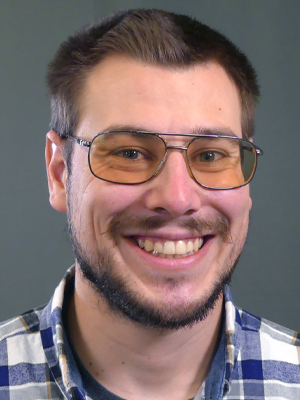 Kyle Burchett
B.S., Agricultural Education
First Destination: Agricultural Teacher — East Noble High School, Kendallville, Indiana
"I am excited about being able to do what I love and live out the FFA motto. 'Doing to learn, Learning to do, earning to live, living to serve.' While at Purdue I enjoyed going on field trips to visit different schools and being able to help out with FFA events. I loved that, because I was able to connect with all kinds of people."
Brandi Henderson
B.S., Agricultural Education
First Destination: Agricultural Teacher — NorthWood High School, Nappanee, Indiana
"I am beyond excited about the future, because I am able to teach back home. Giving back to my community and being able to educate youth about agriculture is a dream come true. I have always enjoyed working with kids, and am excited to implement and educate them about agriculture and how we rely so heavily on it to survive. I am so excited to work in the classroom as an agricultural educator and FFA advisor."
Kalynda Hoevener
B.S., Agricultural Education and Animal Sciences: Animal Agribusiness
"During my time at Purdue, I have formed so many meaningful relationships that will last far beyond graduation. At first, I was nervous to attend such a large college; however, I have loved every minute of Purdue University. I am proud to be earning a degree that I love, and that I have so much to take with me that I have learned throughout my years in college. Boiler up!"
Hannah Mehringer
B.S., Agricultural Education
First Destination: Agriculture Teacher/FFA Advisor —Washington High School, Washington, Indiana
"During my time here at Purdue, I can say that I am proudest of my newfound vision from which I see the world. From studying abroad to traveling cross-country, I have met people who have impacted and driven me to become a better version of myself. Purdue has given me countless once-in-a-lifetime opportunities that have helped me grow outside of my comfort zone and take on the most difficult challenges."
Kayla Patterson
B.S., Agricultural Education
"I'm excited for the future, because I am going into a career that is going to help educate the future generation about agriculture. I can't wait to give future generations of students the same opportunities that I had within FFA while I was in high school. I cannot wait to apply all the knowledge I learned at Purdue into my own classroom in the future."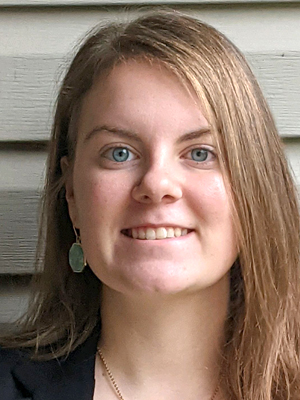 Kathryn Smith
B.S., Agricultural Education
"While attending Purdue, I participated in multiple organizations. I volunteered as a mentor and judge, attended conferences, and worked retreats. I was able to grow as a leader and meet wonderful people — not only at Purdue but other colleges throughout the nation. My plans are to work as a substitute teacher until my classroom is available at my hometown school. I am very excited to be involved in my hometown and continue my love for advocating agriculture in my community by teaching future students the wonders of agriculture."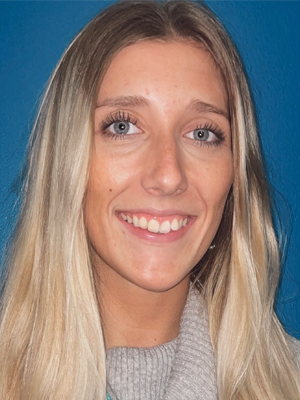 Ceira White
B.S., Agricultural Education
"I am most excited about all the new relationships I get to create and build with students and colleagues. I am ready to get into the classroom and see not only what the students can do, but what they will teach me along the way. I am ready to be pushed out of my comfort zone and experience all the new things it has to offer."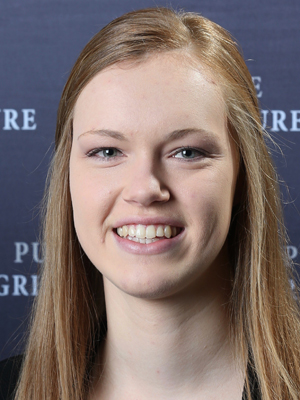 Brooke Stafford
M.S., Agricultural Sciences Education and Communication
First Destination: College and Career Associate — Indiana GEAR UP
"From my time at Purdue, I am proud of my contributions to Extension, youth, and graduate student programming, which addressed many of the new challenges brought about in a pandemic and post-pandemic world. Through these opportunities, I strived to make a difference in the lives of others by providing resources, support, and a friendly face to those in the local community. It brings me joy to see the successes and change that have resulted from these programs."