Congratulations, Winter 2022 Graduates!
Congratulations to those who earned degrees from Agricultural Sciences Education and Communication in winter 2022!
Our entire department hopes you have learned and experienced many great things during your time here. We also hope you enjoyed your Purdue experiences as much as we enjoyed being part of them.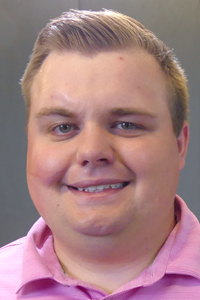 Cameron Matthews
B.S., Agricultural Communication
"During my time at Purdue, I am most proud that I was able to show people in science and communication that you do not just have to be a scientist or a communicator; you can do both. I hope I served as an example for STEM and communication students that they do not need to limit their college experience to only their field of study but that they can learn other skills outside their field that are just as valuable."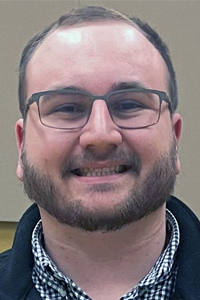 Noah Hamrick
B.S., Agricultural Education
First Destination: Agricultural Teacher — Twin Lakes High School, Monticello, Indiana
"Several things make me excited about the future. I look forward to the ability to interact with youth and educate them in the ways of the agriculture industry. I'm excited to watch students develop into future careers in the agriculture industry and pursue their dreams. And I am excited to make connections and work in the community with my future students to create an impact on society."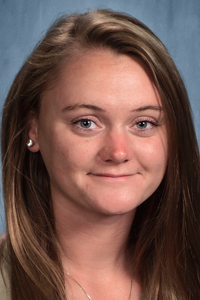 Natalie Hart
B.S., Agricultural Education
First Destination: Agricultural Teacher — Plymouth High School, Plymouth, Indiana
"I am most excited about the job opportunity that I have been given. I will be moving back home and working at the same high school I graduated from. This is where I have wanted to be since I started this career path. Not only will I be working at my dream school, but I will also be working with the best team. I am so excited to work with their current agriculture teachers and to see where we can take this program."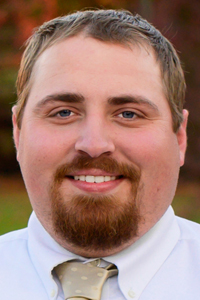 Bryce Hayden
B.S., Agricultural Education
"Purdue gave me a lot of opportunities to explore new ideas and subjects. In addition to building significant connections with ASEC students, I also built a more robust knowledge of animal science. I had the ability to take meat science courses that ultimately led me to becoming a member of Purdue's Meat Evaluation team. The team travels the country meeting professionals in meat science and interacting with other schools. I am happy I had the opportunity at Purdue to be a member of such a team."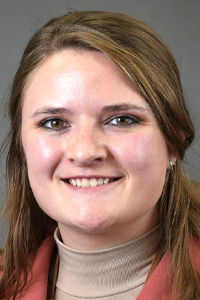 Calista Overman-Sorrell
B.S., Agricultural Education
"My time at Purdue was filled with amazing opportunities, and better yet, fulfilling relationships. During my time at Purdue, I had multiple opportunities through volunteering with 4-H and FFA to network with other agricultural educators and agriculture-related companies. The connections I have made during my time at Purdue will continue throughout my professional career. What I have learned from these opportunities will help me help my students find their own passion in agriculture."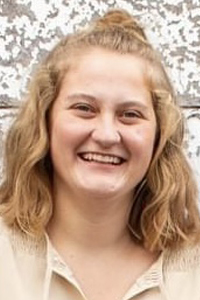 Katie Parsons
B.S., Agricultural Education
First Destination: Agricultural Teacher — LaPorte High School, LaPorte, Indiana
"I participated as a collegiate soil judger for all four years and each year I was either invited to nationals by my coach, or I was on the qualifying team. I feel proud of these moments, because I put a lot of time and effort into practicing for these contests. Being able to get to nationals every year was a wonderful experience. I am excited to have my own classroom and be able to make connections with so many awesome students. I hope to provide students with the opportunity to find something they love and help them explore it."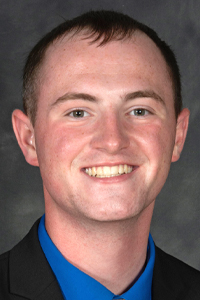 Drew Reed
B.S., Agricultural Education
First Destination: Agricultural teacher — Monroe Central Junior-Senior High School, Parker City, Indiana
"Educating the youth of America makes me excited for the future. I am super excited to get into the classroom and teach the students of Monroe Central. My goal as a teacher is to debunk lots of common myths surrounding agriculture. Getting into the classroom will allow me to work with our youth and teach them what rumors are true/false. I hope that in doing this I am sending out new, young advocates for agriculture."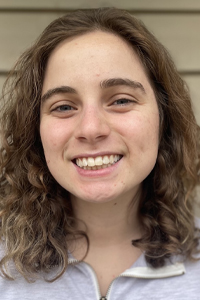 Sydney Smith
B.S., Agricultural Education
First Destination: Agricultural Teacher — Milan Community Schools, Milan, Indiana
"What makes me so excited about the future is all the uncertainty — that there is nothing set in stone and that I can always fix what needs to be fixed. There will always be a path that I can take, and though they may not be the best paths, they will provide guidance. Purdue has taught me no matter what path you take, there will always be something at the end of that path — such as changing your major to find the perfect fit or finding the right community!"
Levi Spurgeon
B.S., Agricultural Education
"I'm excited about the future, because my high school agricultural science students are eager to make an impact in their communities and push for innovations in agriculture, which gives me hope for a brighter tomorrow. Knowing that I will leave an impact on our future citizens makes me feel that I have a grand responsibility and opportunity to make an impact on the world through my own activities and those of the people I have influenced."