Welcome to Mentoring @ Purdue (M@P)
M@P enhances the experiences of graduate students, faculty, and staff by fostering effective mentoring relationships. Our goal is to increase the number of women and underrepresented minorities pursuing STEM-based agriculture and life sciences degree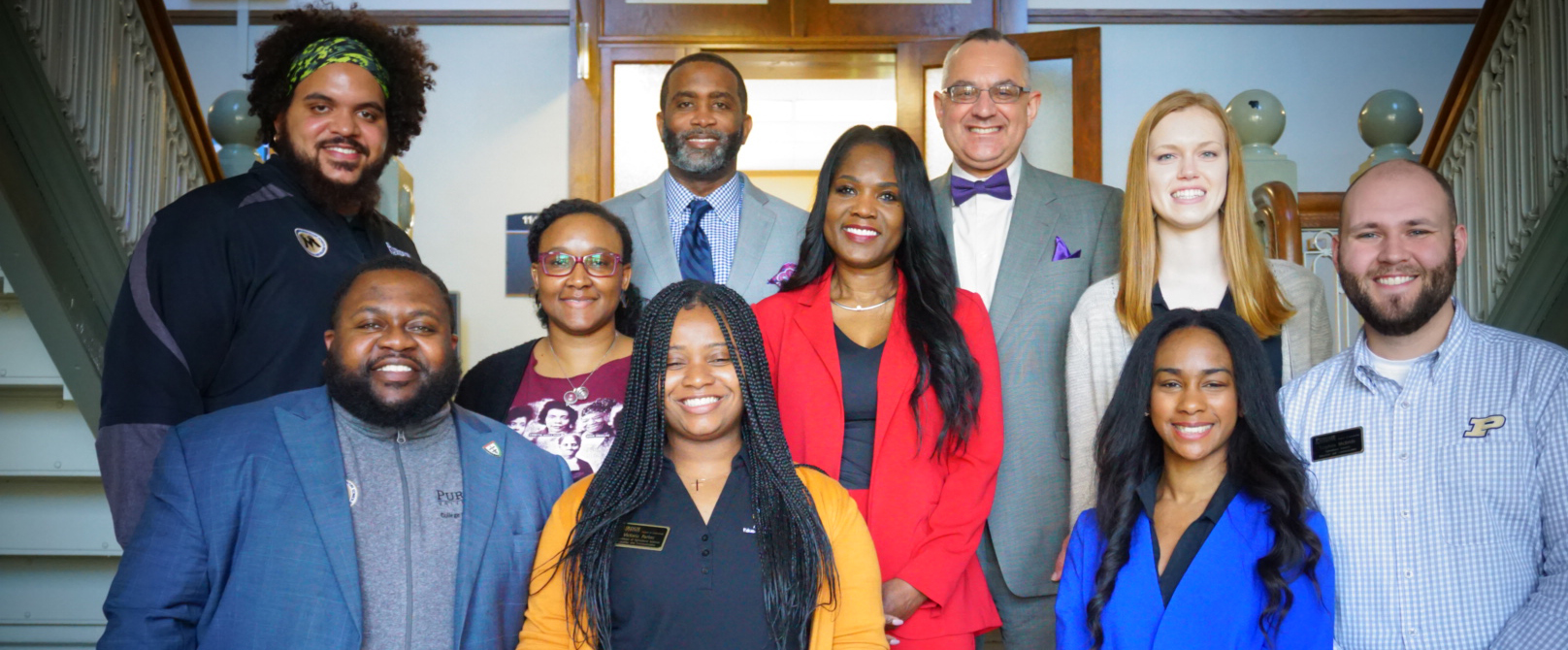 Welcome to Mentoring @ Purdue (M@P)
M@P enhances the experiences of graduate students, faculty, and staff by fostering effective mentoring relationships. Our goal is to increase the number of women and underrepresented minorities pursuing STEM-based agriculture and life sciences degree
What is Mentoring?
Mentoring is a unique relationship between two individuals: a mentor and a protégé (or mentee). Mentors are commonly more experienced individuals who guide and support less experienced individuals. We believe mentoring can be extremely rewarding for both mentees and mentors.
In M@P, mentoring is more than academic advising. Mentors are academic advisors, coaches, counselors, role models, and advocates. M@P mentors provide enhanced academic, professional, and social support.
Mentors aren't just faculty and staff. Peer mentoring is a big part of M@P. Colleagues can coach each other to success.
Mission
M@P enhances the experiences of graduate students, faculty, and staff by fostering effective mentoring relationships.
To do that, we provide knowledge and guide stakeholders in higher education to mentor through diverse, equitable, and inclusive methods. Our stakeholders include faculty, graduate students, and administrators.
The M@P team hosts monthly workshops and webinars that highlight successful mentoring practices and individuals. These events also maintain partnerships with minority-serving institutions. The goal of our efforts is to prepare underrepresented minority students and other students for graduate school and careers.
Vision
M@P uses mentoring to increase the retention and persistence of underrepresented minority and women graduate students so they may advance to successful careers in science, technology, engineering, mathematics (STEM), and agricultural disciplines. We assist students in the Purdue College of Agriculture, across our campus, and beyond.
Department of Agricultural Sciences Education & Communication
asec@purdue.edu
915 W. State Street
West Lafayette, IN 47906
(765) 494-4773