Agricultural Communication Internships
The Purdue Agricultural Communication program recognizes the value of experiential learning that can occur with preapproved, supervised internships.
Our students engage in a variety of internships with a wide range of employers — from full-service communication firms, to state agencies, to agricultural companies, and many more. Our students have had internships with Farm Credit Mid-America, Northern International Livestock Exhibition, BASF, Indiana Farm Bureau, the USDA, Purdue Extension, Indiana FFA Foundation, Indiana State Department of Agriculture, and more.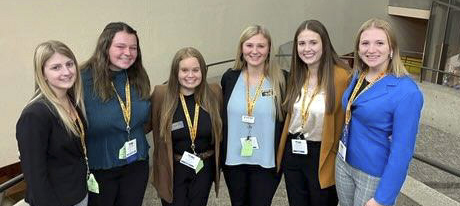 How to Earn Credit for Internships
The number of credits you earn for an internship is based on the type and amount of work you perform for the internship course, not how long you work for an employer. Not every work experience meets the requirements for internship credit. The Purdue Internship Instructor determines the number of credits earned. Most AGCM internships earn 1 credit.
There are two prerequisites for ASEC 59500. First, you must have instructor permission before starting an internship. Second, you must have earned a grade of C or better in ASEC 15200.
Internships for Purdue credit will appear on your official transcript as ASEC 59500 (Internship in Agricultural Sciences Education and Communication). The course can count on your plan of study as AGCM/COM selective credit or as Agricultural selective credit.
Students must meet specific requirements before, during, and after the internship. For specific details, contact Kevin Leigh Smith.