History of the Kriebel Herbarium (PUL)
Beginnings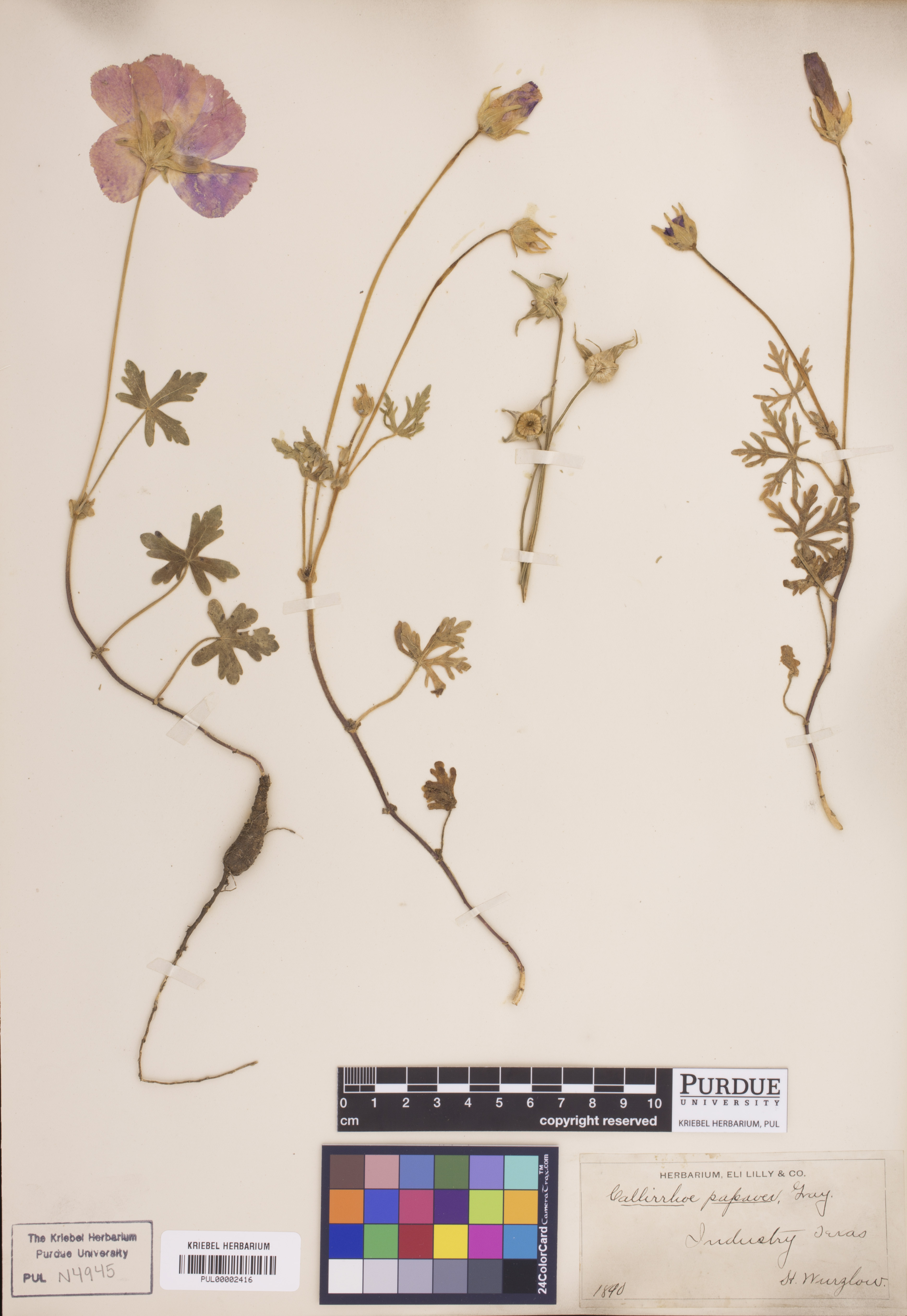 Originally known as the Purdue University herbarium, the facility was considered a "necessary adjunct to the teaching of science" and was thus unofficially started in 1874 under the guidance of the first Professor of Botany and Horticulture at the institution, Rev. John Hussey. Hussey, a chaplain for the Union Army in the U. S. Civil War, turned his attention to amassing a number of collections for the herbarium. By 1877, the herbarium contained approximately 1,000 specimens, with a focus on ferns, grasses, and sedges. By 1879, the collection doubled in size, and now contained international specimens, as part of a donation of 1,200 items by naturalist and former mayor of Buffalo, New York, George W. Clinton.
In 1880 Hussey was "disabled by an attack of paralysis", which forced him to immediately retire from Purdue University. He passed away in 1888 at the age of 57. Charles R. Barnes, a teacher at Lafayette High School, served as the new instructor of botany, zoology, and geology, with the herbarium under his purview. By 1891, the collection had grown to an indexed assemblage of 5,000 specimens, and by 1902, this number had increased to 7,000.
"Lean and Evil Days"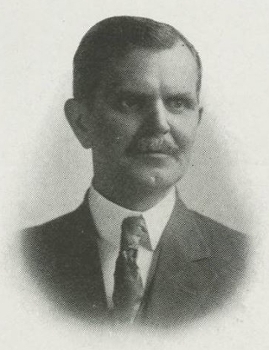 When the building housing the herbarium was set for demolition, the collection was moved to the basement of the new Department of Biology building, wherein "they remained for years, prey to dust, mice, and vandalism." Botanist Stanley Coulter began at Purdue University in 1887, and by 1907 he had become the first Dean of the School of Sciences. Coulter was a prolific writer, though the tasks of collecting new specimens was mostly delegated to students or peers. On May 17, 1917, the building housing the herbarium was dedicated Stanley Coulter Hall. Coulter, keenly aware of the need for renovated herbarium facilities, made a plea in a 1925 report to Edward C. Elliott, President of the University. After Coulter's retirement the following year, Department Head Howard E. Enders continued to press this topic, until steel cases and more space was devoted to the herbarium, at that point recognized as the Stanley Coulter Herbarium. Though updated, this space was relatively inactive, as no curator had been hired to manage the facility.
Ralph Meschter Kriebel (1897–1946)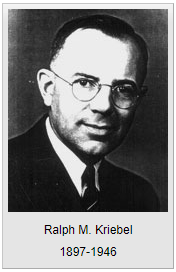 Ralph M. Kriebel was born on October 12, 1897 in Hereford, Pennsylvania and was raised in the "Pennsylvania Dutch" country with his brother, sister, and parents. German was commonly spoken by his family and neighbors, and Kriebel developed a noticeable accent that his son later claimed "rather charmed Midwesterners." After receiving secondary education at Perkiomen Academy in Pennsburg, Pennsylvania, he attended Muhlenberg College in Pennsylvania and Valparaiso University in Indiana. He moved to Kentland, Indiana where he taught industrial arts at the local high school. With experience of having played football at Valparaiso University, Kriebel also coached the high school football team and became affectionally known by the team and community as "Dutch" Kriebel. It was in Kentland that he met the high school home economics teacher, Mary Alice Roberts, whom he married on June 24, 1924. After a brief residence in Mary's hometown of Bedford, Indiana, the couple moved to Pennsylvania, where Kriebel taught and coached at his alma mater of Perkiomen Academy, worked on a master's degree in education from Columbia University, and began collecting plants around his childhood home.
Returning to Bedford in 1926, Kriebel joined the Indiana Limestone Corporation as a stone carver and sculptor, before the industry collapsed during the Great Depression in 1929. These events led Kriebel to sell pieces of woodwork and take odd jobs to support his wife and only child, son Robert Calvin Kriebel, born October 24, 1932. This time also sparked his passion for plant collection, and in 1932, Kriebel began correspondence with Charles C. Deam, whom he would later take as a mentor, field companion, and friend. Deam encouraged Kriebel to continue growing his extensive botanical collection, primarily from Indiana, with a specialty in ferns and oaks. Borrowing from his farming upbringing, Kriebel self-deprecatingly called his collection "the hay mow", with latter word (mow, as in cow) being of old Germanic roots to describe a heap of hay.
With Deam's help, Kriebel joined the U. S. Soil Conservation Service (SCS) in 1934, serving as a consultant in farm planning, a role in which he came to know additional Indiana botanists, naturalists, and conservationists. In 1942, he was transferred to the Lafayette, Indiana office of the SCS, before joining Purdue University in 1943 as an extension soil conservation specialist under both the University and the U. S. Department of Agriculture. After his untimely death on March 15, 1946, Kriebel's mother sold "the hay mow", of 10,886 mounted specimens (and unmounted duplicates), to Purdue University for 10 cents per specimen, and it was retained with the Coulter herbarium. At the time of its formal recognition in 1961, Kriebel's collection was still considered "the largest collection of Indiana plants made by one person next to that of [Charles C.] Deam."
The Modern Herbarium
In 1953, the west wing of the Lilly Hall of Life Sciences was completed, and the Arthur Fungarium (PUR) was moved to that site, along with the collections held by the Department of Biology. All PUR specimens that were not rust fungi were combined with the Coulter and Kriebel collections, and a reorganizing project, starting in 1958, took 3 years to index the 35,000 specimens. On August 29, 1961, the Ralph M. Kriebel Herbarium (PUL) was formerly dedicated during a banquet at Purdue University hosted by the American Society of Plant Taxonomists. A bronze plaque was donated by the Kriebel family to mark the facility, which is still held by the Herbaria to this day. The PUL was subsequently transferred in 1986 from the Department of Biology to the Department of Botany and Plant Pathology, where it is now maintained in the Purdue University Herbaria, alongside the Arthur Fungarium (PUR).
Coulter S, Hoffer GN. 1915. A key to the genera of the native forest trees and shrubs of Indiana based chiefly upon leaf characters. 3rd ed. Lafayette, Ind. Link here.
Deam CC. 1940. Flora of Indiana. Indianapolis: Department of Conservation, Indiana. 1236 pp.
Edington WE. 1946. Necrology. Proceedings of the Indiana Academy of Science 56: 1–6. Link here.
Porter CL, Porter JN, 1930. The Stanley Coulter Herbarium at Purdue University. Proceedings of Indiana Academy of Science 40: 115–118. Link here.
Purdue University Archives and Special Collections. Hussey, John, 1831–1888. Link here.
Webster GL. 1961. The Kriebel Herbarium. Proceedings of Indiana Academy of Science 71: 233–234. Link here.