Undergraduate Research opportunities
Purdue University is one of the nation's leading research institutions. There is a vibrant culture of undergraduate student research at Purdue with almost 2,000 research projects completed every year. An emphasis on experiential learning and the real-world application of knowledge are two distinguishing characteristics of the Purdue student experience.
As a Plant Science undergraduate student, participating in research is part of your student experience! The two courses we offer for research are BTNY 29800 (available for freshmen and sophomores) and BTNY 49800 (available for juniors and seniors). 
Undergraduate Research Application Process (Click here to download the full step by step list)
Contact a

 

BTNY faculty research instructor

 

that you are interested in researching with to discuss the research opportunity and plan your research project. During this step, you will identify the project title, hypothesis, description of research methods, and number of hours for the semester.
Email

 

Darcy Allen with the name and email of your research instructor.
Darcy will send you the research application as a DocuSign form to complete.  You must complete all of the required fields and sign it, then the document will be emailed to your research instructor to comment and sign. 
In the meantime,

 

during

 

open 

registration

 

Use Scheduling Assistant to register for BTNY 29800 or BTNY 49800 with the Course Reference Number (CRN) assigned to your research instructor (CRN is available in

 

myPurdue

 

> Look Up Classes); you will need to request an override for permission from department.  Please comment with the number of credits you are planning to complete. (This process is not available during preregistration)
Once your application is approved by the department undergraduate chair, your application will be sent to Darcy to be filed.  Darcy will approve your override request to register and you need to confirm your registration in Scheduling Assistant. IF YOU ARE COMPLETING MORE THAN ONE RESEARCH CREDIT, you will need to adjust the number of registered credits.  Here are instructions on how to adjust your credits:

 

https://www.youtube.com/watch?v=hYvXSCEVXx8 
Researchers in our department specialize in the areas of Plant Pathology, Weed Science, and Plant Biology. 
Weed Science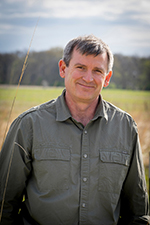 Kevin Gibson
Weed Science
Ecology, biology, and management of invasive plant species and herbicide resistant weeds.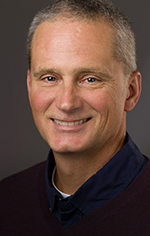 Bill Johnson
Weed Science
Biology and management of economically important weeds in agronomic crops; interactions between weeds, insects, and diseases.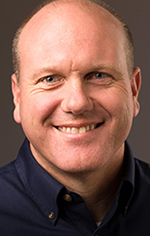 Bryan Young
Weed Science
Weed biology and ecology relative to developing effective management strategies in agronomic crops, herbicide application technologies for optimization and stewardship of herbicide use, and the physiological characterization of herbicide resistant weed biotypes.
For a more in-depth description of the Botany and Plant Pathology faculty research areas, click here.