Programs
majors
Plant Science - The plant science major is designed for students who are interested in the biology of plants; how they grow, develop and evolve; the interactions of plants with other organisms and their role in the environment; and how to manage plants that are grown for food, fiber, and fuel. ​
minors
Contact Us
Department of Botany and Plant Pathology
Lilly Hall of Life Sciences, Room 1-446
915 W. State Street
West Lafayette, IN 47906
(765) 494-4614
botany@purdue.edu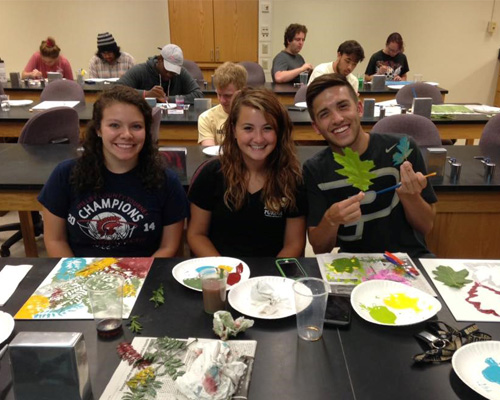 Life at Purdue
Whether pursuing current interests or exploring new ones, students make friends and establish their on-campus community by getting involved. As a Big Ten university with nearly 30,000 undergraduate students from across the country and around the world, there are literally thousands of things to do at Purdue.
The Botany & Plant Pathology Department has helped me find what I enjoy in life and the career world. The faculty and staff of this department have not just pushed aside who I am as a person or my interests, but have used those characteristics, likes, and skills to help guide me to who I want and what I want to be when I grow up. While the courses can be challenging, this department has taught me so much, and because of it, I feel ready to graduate this year and take on grad school!

- Marian Grskovich, Senior Plant Science student